My Partiko Mentor Journey
Hello Everyone,
Hope weekend was great for you all and you had great time. Mine was pretty good but a bit busy due to festival celebration but overall had a great time. Even I am so excited for this coming weekend as this is going to be a long weekend because of Good Friday. So now let's talk about the topic which is Mentor programme.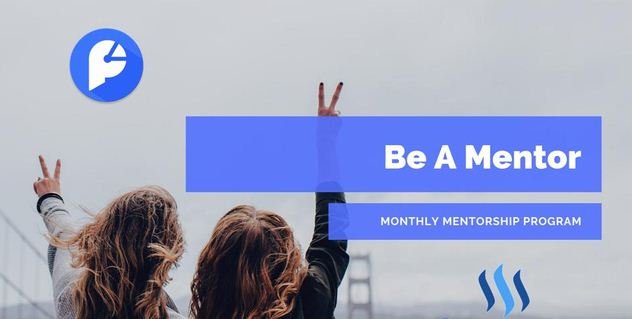 We know that Partiko is one of the best dApp to access steemit. I had joined partiko mentor programme round-1 in Jan'19. I sent my application and was selected by @rosatravels . Initially I was skeptical about it as I was not sure how people will react when I will convince them to download the install the app and whether I will be able to finish it successfully. Since I was given enough information by Rosa to start which helped me build the confidence.
I started working for that and you won't believe that within a week I on-boarded 5 people which was the biggest booster for me. I didn't stop myself here and kept working. By end of the duration I successfully on-boarded 14 members to Partiko platform.
Partiko rewarded me with some extra bonus for extra efforts. You know it always feels good when your efforts are appreciated.
---
Currently second round @beamentor programme is running and I am part of it again. I have already on-boarded 15 members to the platform while 10 days are still left. But due to some personal work I am not getting much time to work on it since last week. There are still 10 days left and I am trying to manage my own things so that I can put more focus to bring more people to Partiko.
---
I love interacting with people and like helping them. Partiko and @beamentor programme given me the opportunity interact with more people on this platform. This is really best thing and I am thoroughly enjoying it.
of-course there are few challenges which I have to resolve at my end. Since new members are not much aware about the platform and features so it requires a lot to explain but that's the work I am expected to do. Another problem I had that steemcleaner started down-voting me and then I resolved somehow. So what I am trying to say that every task have challenges and we must be ready for that. There is no fun in the work if challenge is not there.
---
Few points which I follow, might be useful for my other lovely fellow mentors-
I leave my comment in intro post and don't comment again unless they reply back with their interest. If they reply then I ask them to use Partiko chat.
I have prepared an excel of all the people I invited and I keep a track of each user daily. You may not believe that I put my invite comments on over 150 posts and have all their account names with screenshot.
I prefer to use Partiko chat feature as newbies are struggling with low SP and RC. Even a single comment cost them huge RC deduction and I don't want them to run out of RC because of me so here this chat helps a lot.
This chat feature is very helpful to assist them.
Once the person joins Partiko, I explain app features and I assist to make a post and earn more audience and reward points.
I don't treat newbies just like a target which could help me to get some steem reward. They are like my friends and I treat them friendly in all the communications and always available to help them. Everyone is connected with me and they ask me whenever they face any issues.
This time Partiko has made it easier through the referral link so when a person download the app the do the login, I get the notification.
As a tool I use Partiko chat and excel sheet and thats all. Partiko chat is such a powerful tool to interact and it helped me a lot in this programme.
In this post, I am not sharing account name of the my friends cum students whom I referred but You will surely get to know their names in final post of this program soon.
---
Dear Friends,
I am not a PRO in mentor-ship and I am just trying my skills to help people and community. I am not that much good who can give tips but whatever strategy I followed, wanted to share here and if it helps you in any way then I will be so happy. I personally think being a friend is more important than a mentor and I completely follow it.
Steem is a community which require team efforts. If we need to grow then we must work together. I am learning everyday from each one of you and any suggestion are more than welcome.
---
My experience with this programme has been superb and amazing so far. Actifit mentor programme also coming soon so please enroll yourself if you are interested.
Before ebding this post I would like to say thanks to @rosatravels @beamentor and @partiko for giving me this amazing opportunity. This mentor programme is great initiative.
Link for my application Post- https://steemit.com/partiko-mentor/@alokkumar121/application-for-partiko-mentorship-program-round-2
Thank you.