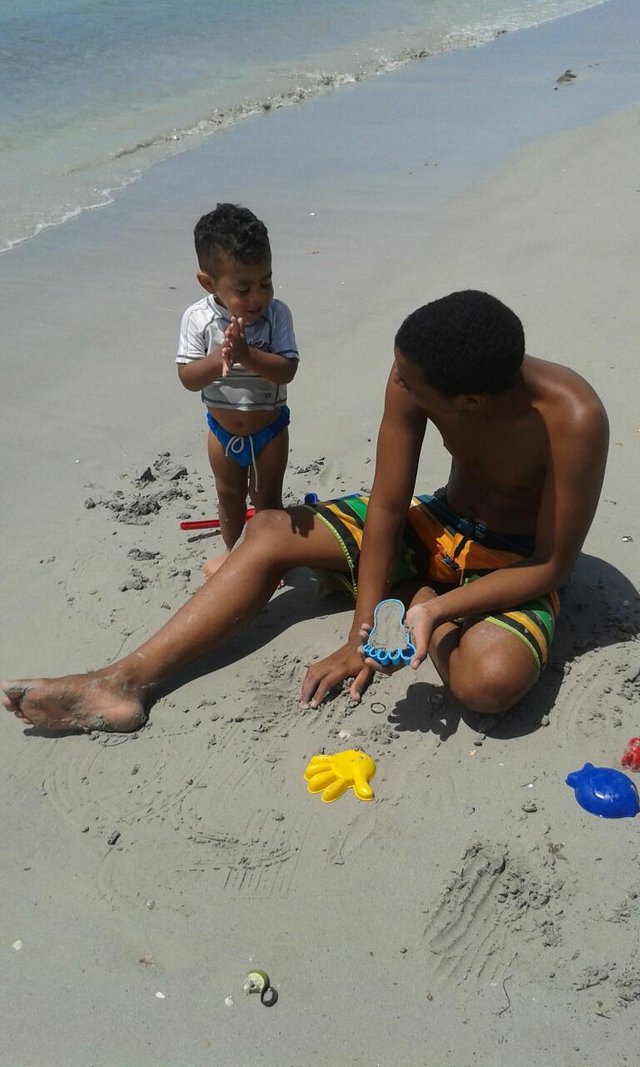 This day we went to the beach, as usual when we have children we bring some beach toys to play in the sand, in this picture my brother is consenting to my nephew making figures in the sand and I am the photographer, that day I could not Take lots of photos because we had to be very attentive with the babies but we enjoyed seeing them play and have fun on the beach.
Be happy and have a nice beach Wednesday .
This is my entry to #BeachWednesday hosted by @uwelang and supported by @lizanomadsoul
🌊BeachWednesday - Playing in the sand Concorde beach Margarita island.🌊
This picture was taken with my Samsung galaxy S4 cell phone.