Cold Smoked Snacks
Time to kick off the weekend with a cold smoked snack!
Mmmm, smoked cheese...
I must fire up the smoker tube again! If you saw my review of the smoker tube, you'll know how easy it is to cold smoke things in a regular BBQ. If you missed it, check out the full product review here. I have been wanting to put that thing to work all week!
I got home today and threw together a small pile of german sausage, jalapenos, and some Parmesan, cheddar, pepperjack, and swiss cheese. I put them all in the new cold smoke part of my grill, (the re-purposed searing grill area). With the smoker tube you could easily do this in your normal BBQ or in a small portable BBQ.
OK, Time to make some snacks for the weekend!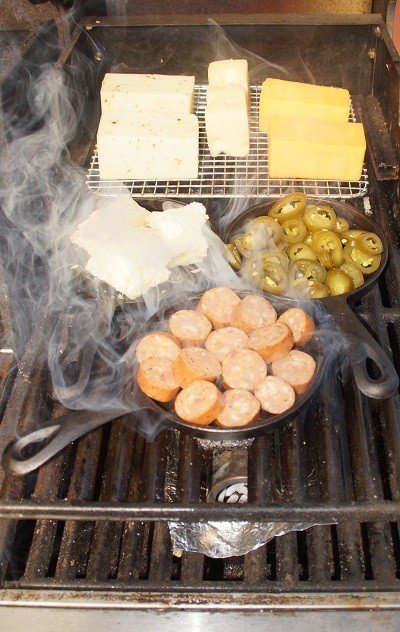 I filled up the smoker tube with Sweet Cherry wood pellets this time. I also added a small grate for the cheese, to allow more smoke to get to it. The surface tension should also keep it from sliding through if the temperature gets too high. It was lookin good at 1 hour, time to rearrange a few things and eat a jalapeno.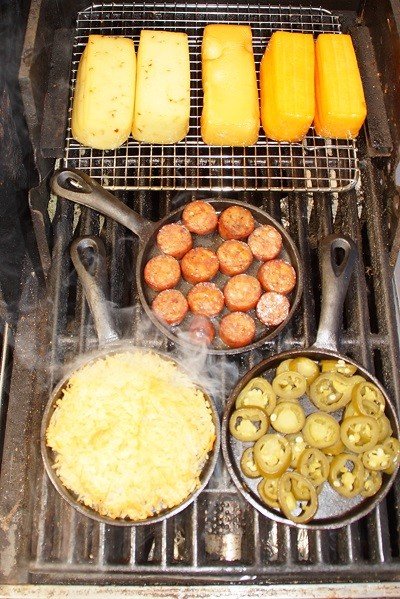 At 2 hours the cheese is getting a little soft and everything is getting some color, and the jalapenos have a little smokey cherry aftertaste. The temp stayed about 110, and the cheese did not melt through the rack. I pulled everything off at about 2.5 hours.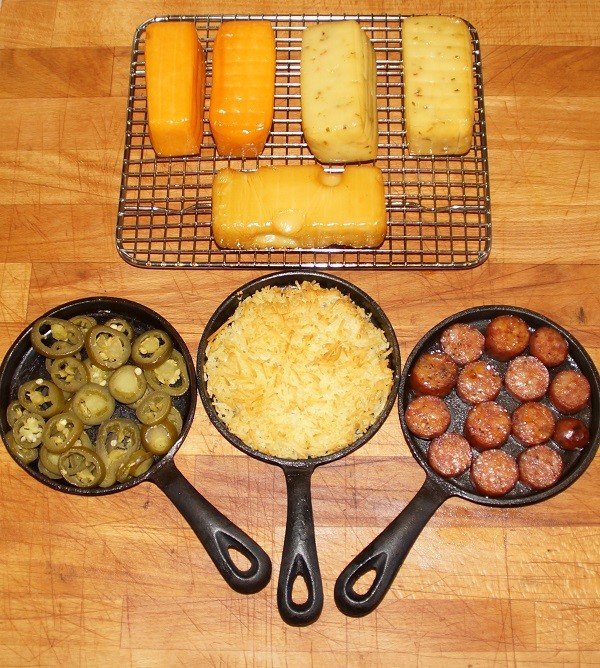 Time to wipe down and cool off that smoked cheese. 2.5 hours was just about right.
The jalapenos came out good, after the burn goes away there is a tiny bit of sweet cherry.
The cherrywood smoked swiss was the new winner, that's good stuff.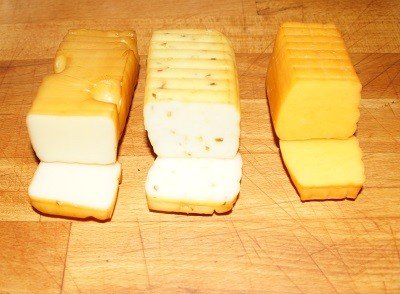 Smokey sausages, check!
Smokey jalapenos, check!
Smokey cheeesus, check!
Time to make a snack!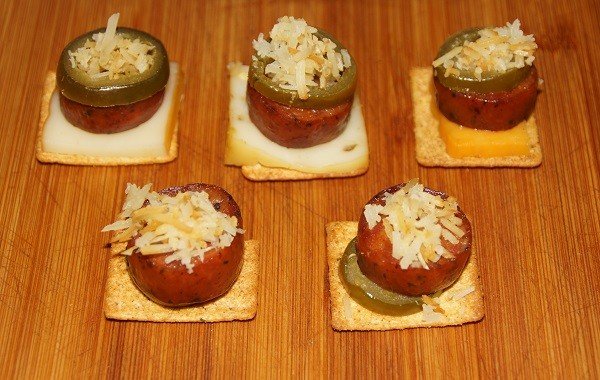 Let the weekend begin!
---
Want to see more BBQ info, ideas, tips, and tricks?
Check out the BBQBear Blog for News, Reviews, and the Summer BBQ Event Calendars!
If you like this snack Vote and leave a Comment that's got something to do with BBQ!
---
#bbq #barbecue #smoking #food #cooking #recipes #life #random #osc