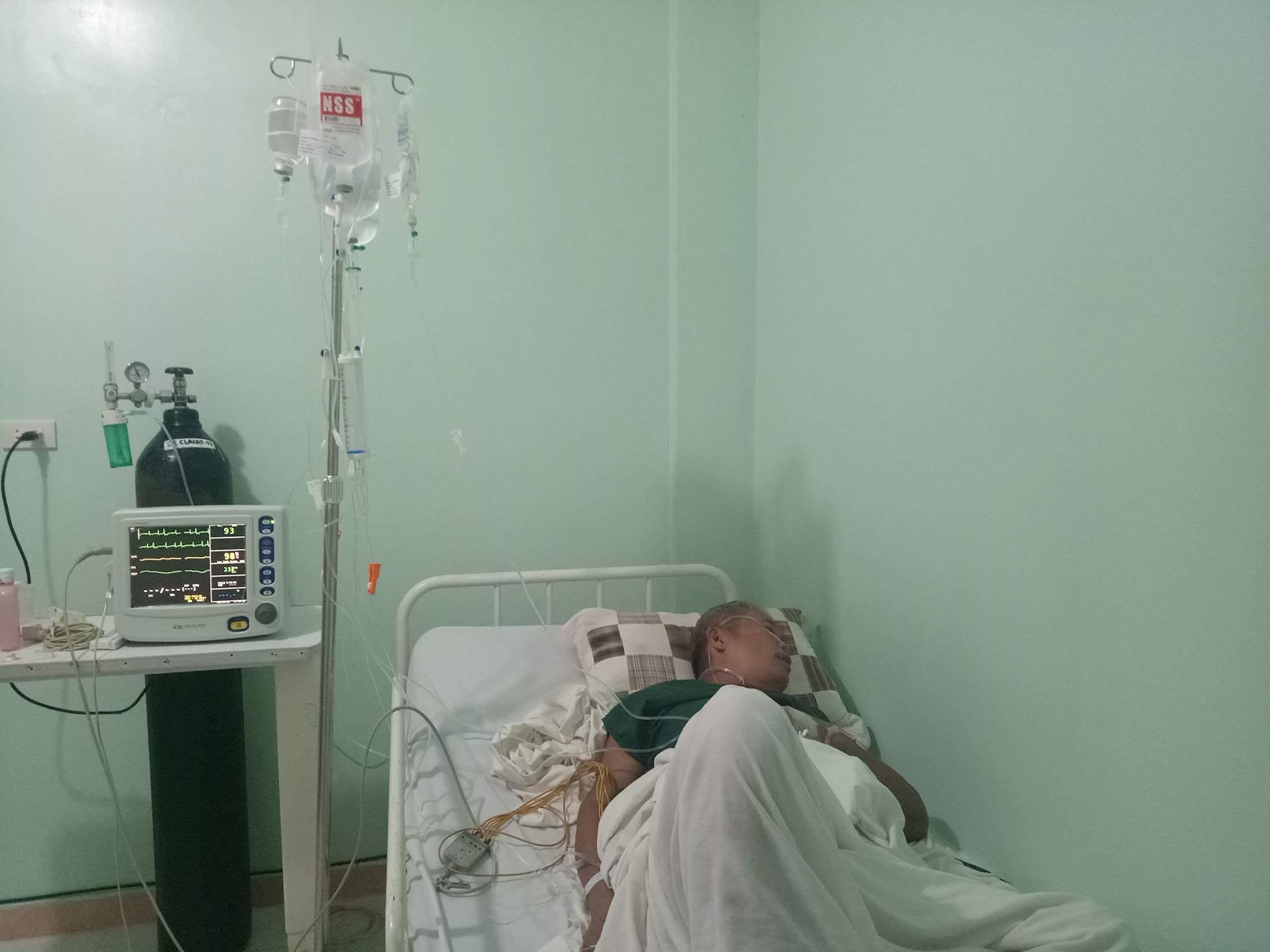 My Uncle, Mr. Adriano Jamora Jacob, experienced a heart attack on January 27, 2018. He's currently admitted at Surigao Medical Center's ICU.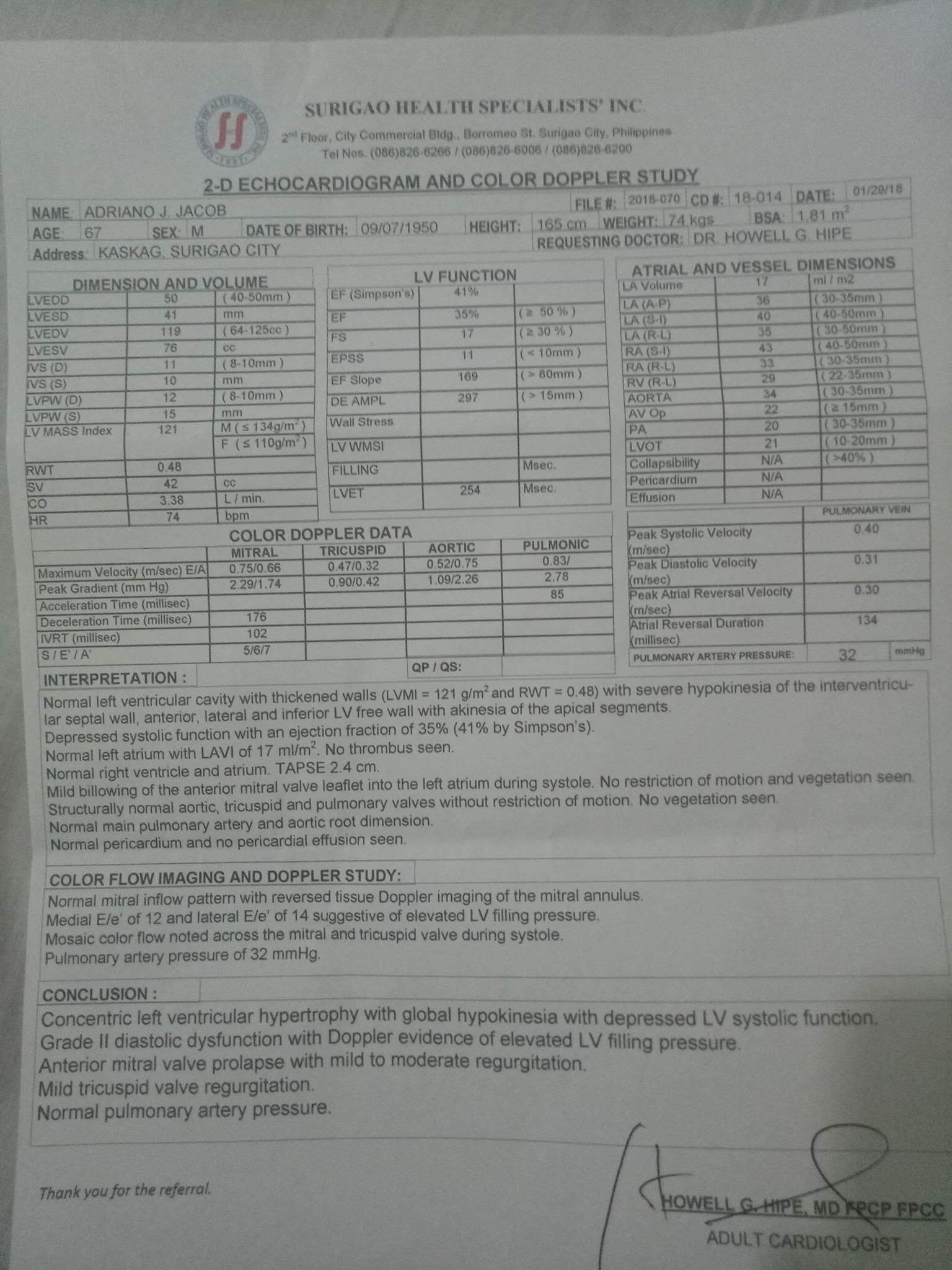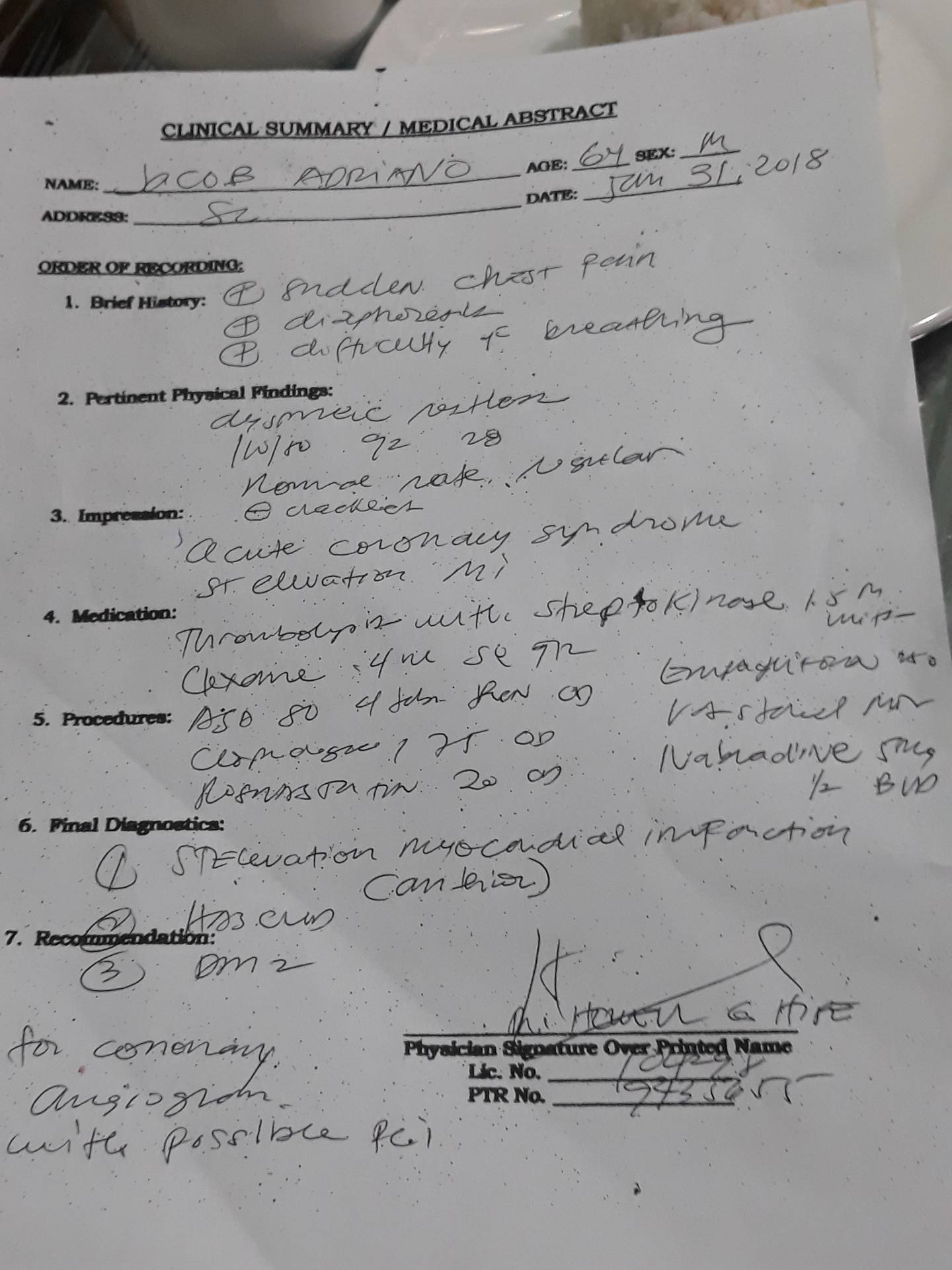 @immarojas I think this is what you were looking for?
Doctors suggest that surgery is necessary in order to save his life. My mom has been having conversations with my cousins saying that the hospital he's currently admitted at confessed that their facilities are under equipped to proceed with the surgery, which means a 6 hour trip to Davao's SPMC hospital is mandatory to continue with the surgery. They still haven't acquired a concrete number for the total cost of the surgery (and the various fees added), but their doctors and the data from the Philippine Heart Center shows that heart surgeries can go beyond 100,000 php (+2000$).
Here's an update with the bill posted
Why am I asking for help?
His children asked for financial help since obviously the cost for a heart surgery is way too steep for them to afford. They said that their jobs are not capable of paying out a large sum of money. I also don't have that much because I'm still in highschool, but I know that I'm lucky to have found steemit because of it's community that's very generous and charitable. That's why I'm asking for your precious upvotes, even a cent of SBD will help with the costs.
100% of the SBD earned by this post will be remitted to Mr. Adriano Jacob's daughter. And if the SBD isn't enough, I'll be powering down the vests I've earned and it will also be remitted. This applies to all of my future posts regarding this issue. You can also directly send me STEEM and SBD with "Funds for the surgery" as the memo (this to prevent confusion).
How can we be sure you're not scamming us?
I will be logging and auditing every donation I will receive from this post and in the future posts. I will also try to document every process and transactions I will be dealing with. Feel free to flag me when you noticed something's fishy. Expect some delays with my posts because I still need to sleep and go to school.
I have hopes that you guys can help save my uncle's life. Remember to take care of your body because other than steemit, it's your greatest investment.
Here is her daughter's post on fb, you can rain down support for them.
Every RESTEEM and UPVOTE will greatly contribute for the cause. Thanks for reading and Happy Steeming!
Always remember, GLHF bois