MAXED ALPHA ALRIC STORMBRINGER
For a very long time, since I started my Steemmonsters adventure, I have had one level 2 alpha alric. I started playing in beta so once I needed higher levels the card started gathering dust. After a while I set myself the goal of maxing the card out and at first it was, well, not easy but certainly achievable. As time went on its rarity and price have increased making my task harder and harder. However, today I have maxed my alpha alric!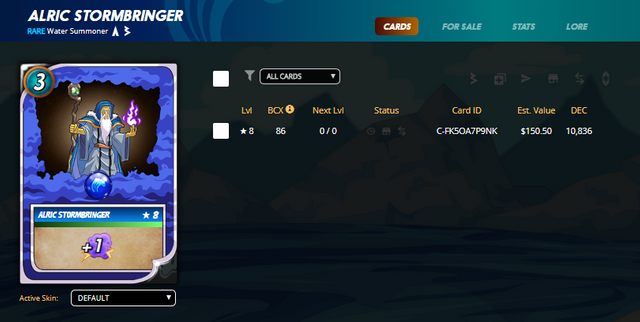 Just for a sense of the difficulty, the market is now only selling at $1.75 per bcx for a maxed card or a whopping $4.90 for a single.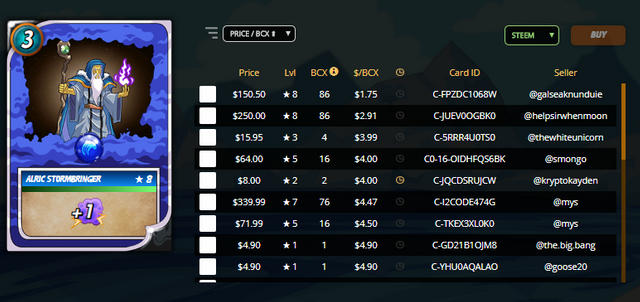 I don't plan on selling, even with such attractive prices, it is the pride of my collection.