I believe @toyman says it best, Hallo liebe Freunde und Feundinnen von Actionfiguren!   This presentation was made for Steemit, enjoy.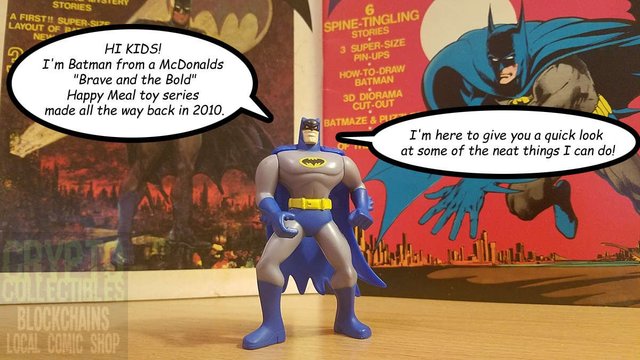 HALLO KINDER! Ich bin Batman von einem McDonalds "Brave and the Bold" Happy Meal Spielzeug-Serie gemacht den ganzen Weg zurück im Jahr 2010.
Ich bin hier, um Ihnen einen schnellen Blick auf einige der netten Dinge zu geben, die ich tun kann!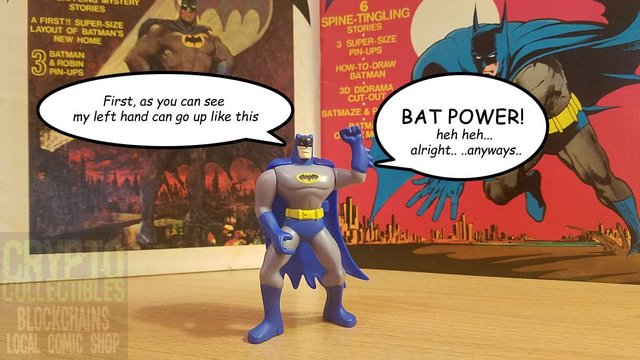 Zuerst, wie Sie sehen können, kann meine linke Hand so weitermachen. 
"BAT POWER" .. heh heh ... in Ordnung .. sowieso ..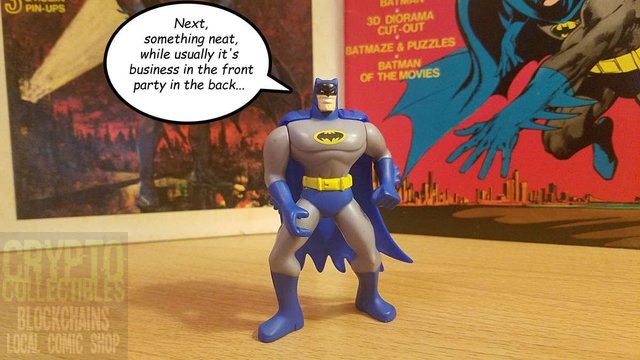 Weiter, etwas ordentlich, während es in der Regel ist es in der Front, Party in den Rücken ...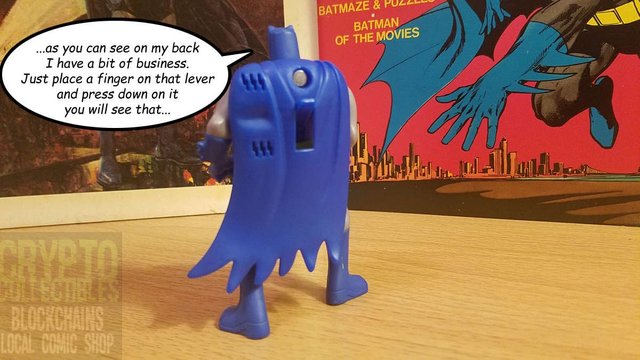 ... wie du auf meinem Rücken sehen kannst, habe ich ein bisschen Geschäft. Jetzt, wenn du deine Hand nehmen würdest und einfach nur einen Finger auf diesen Hebel legst und drückst auf sie, wirst du sehen, dass ..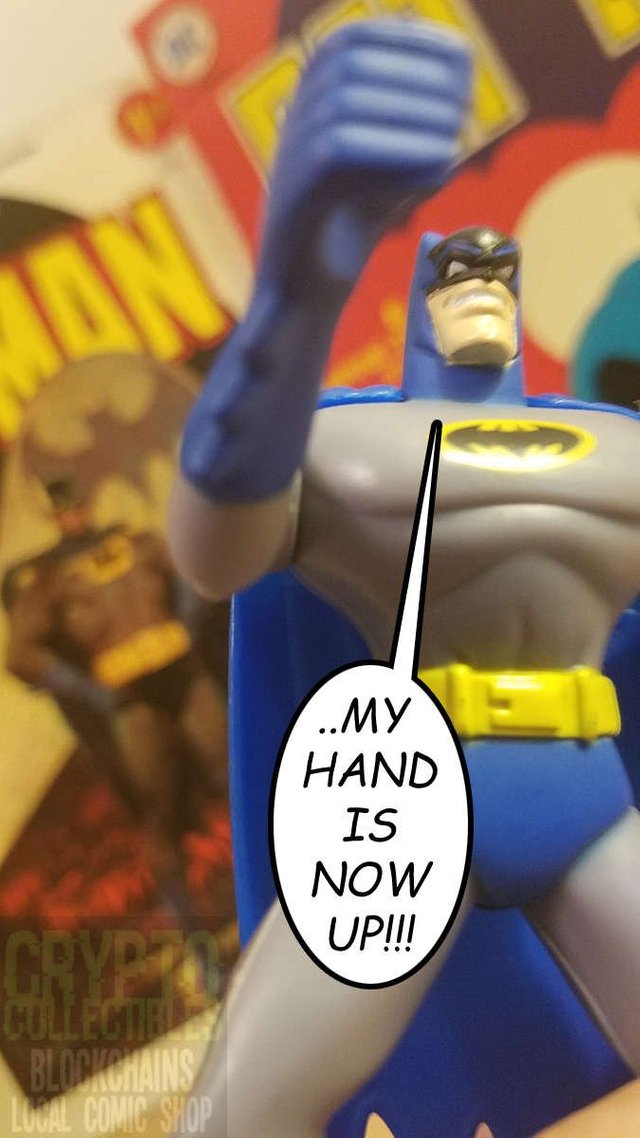 MEINE HAND IST JETZT !!!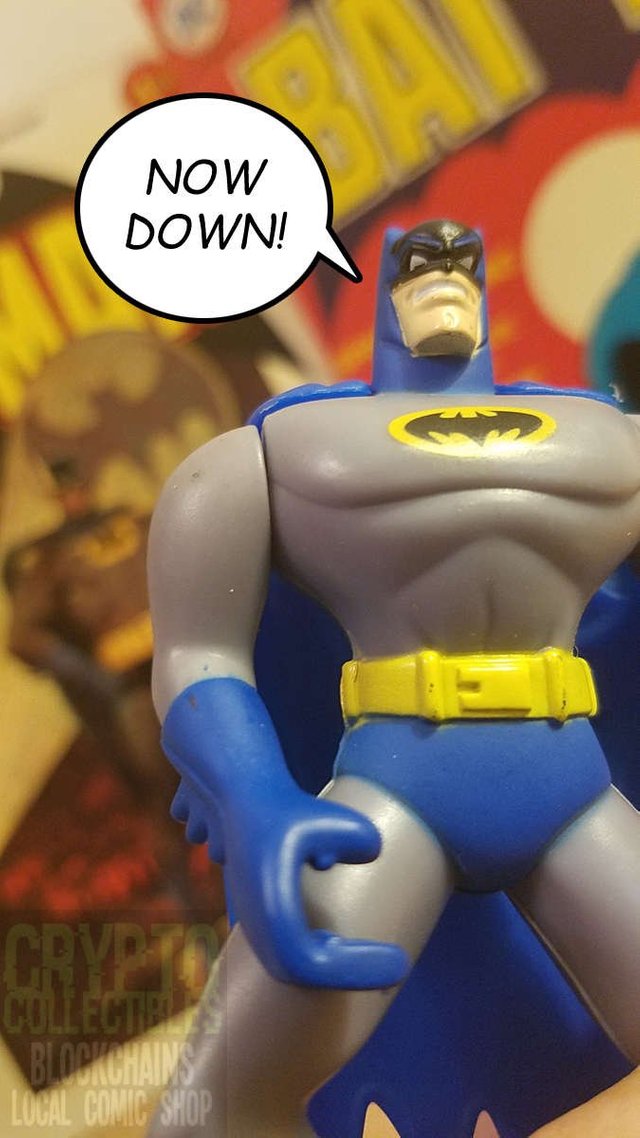 JETZT!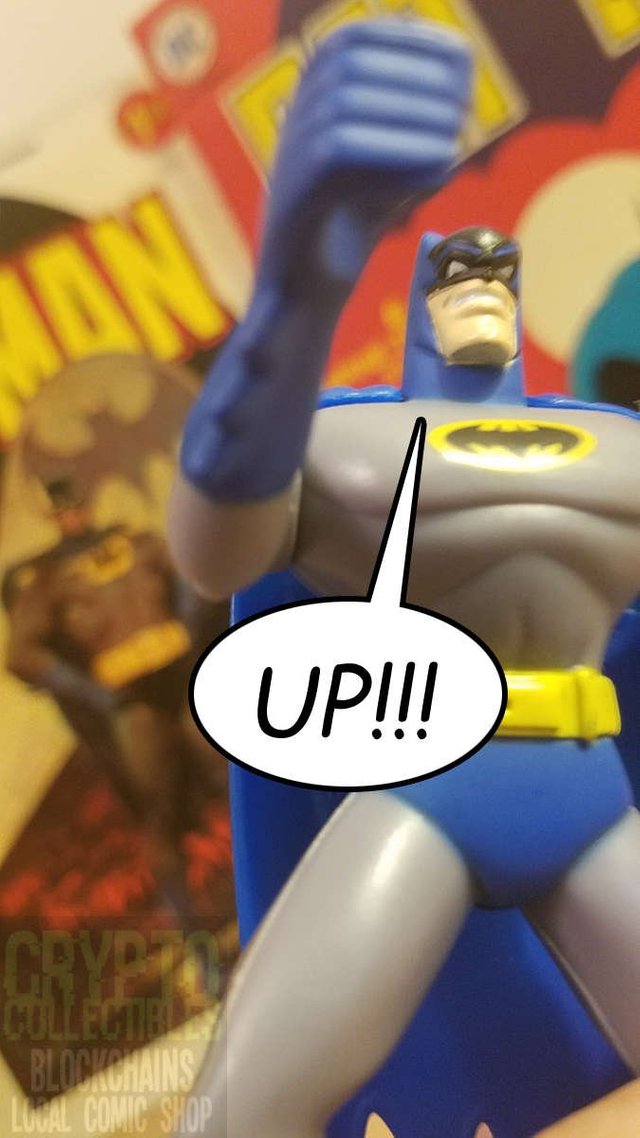 OBEN!!!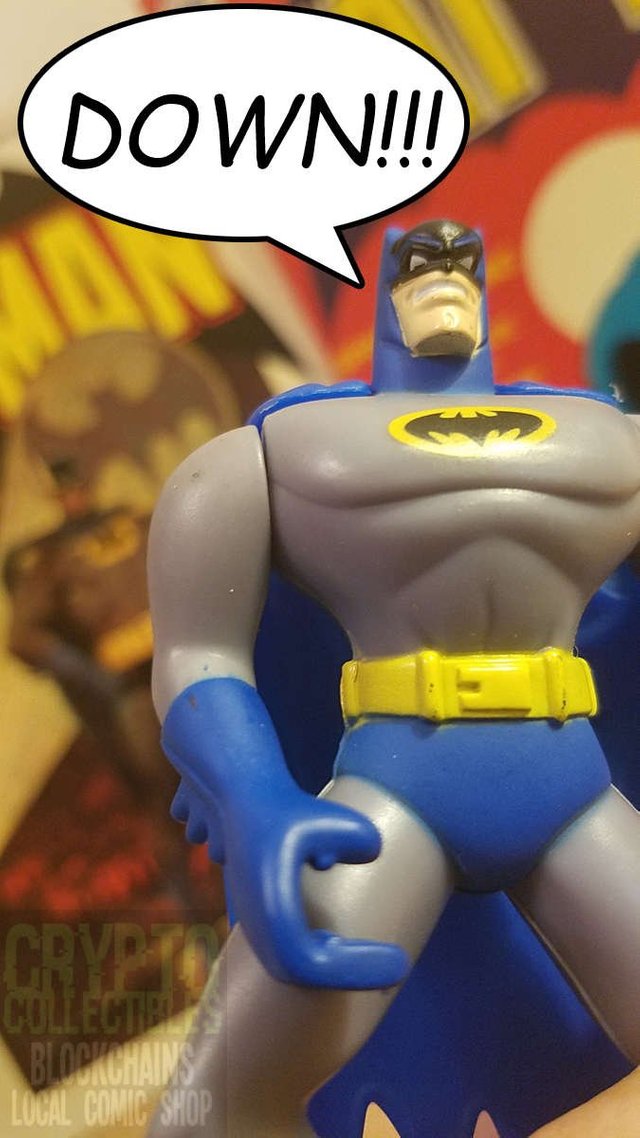 DOWN !!!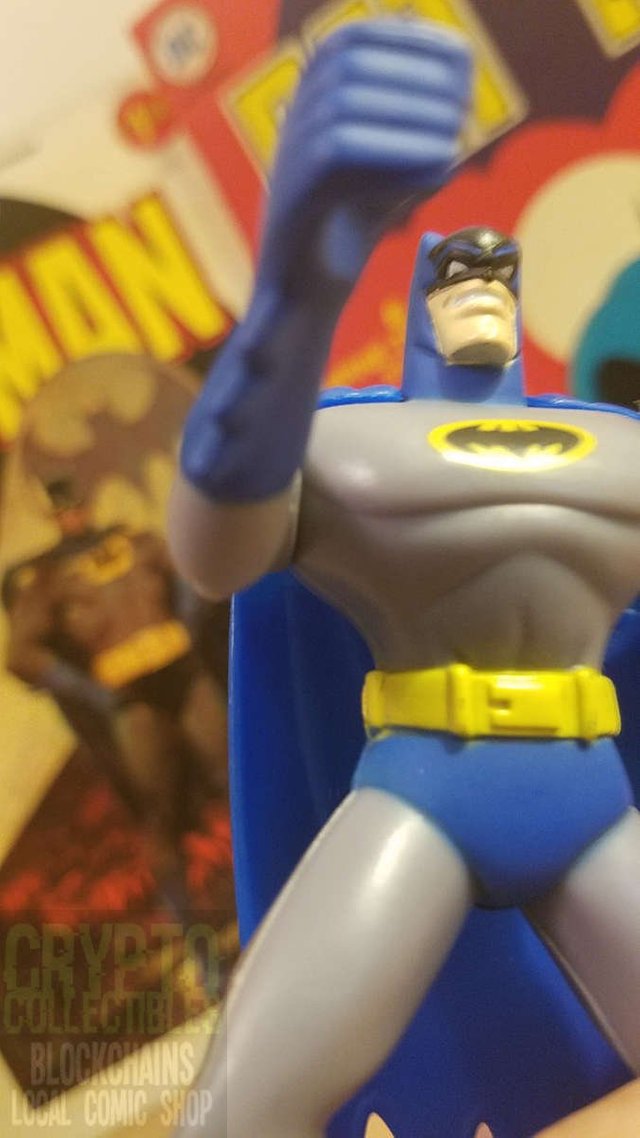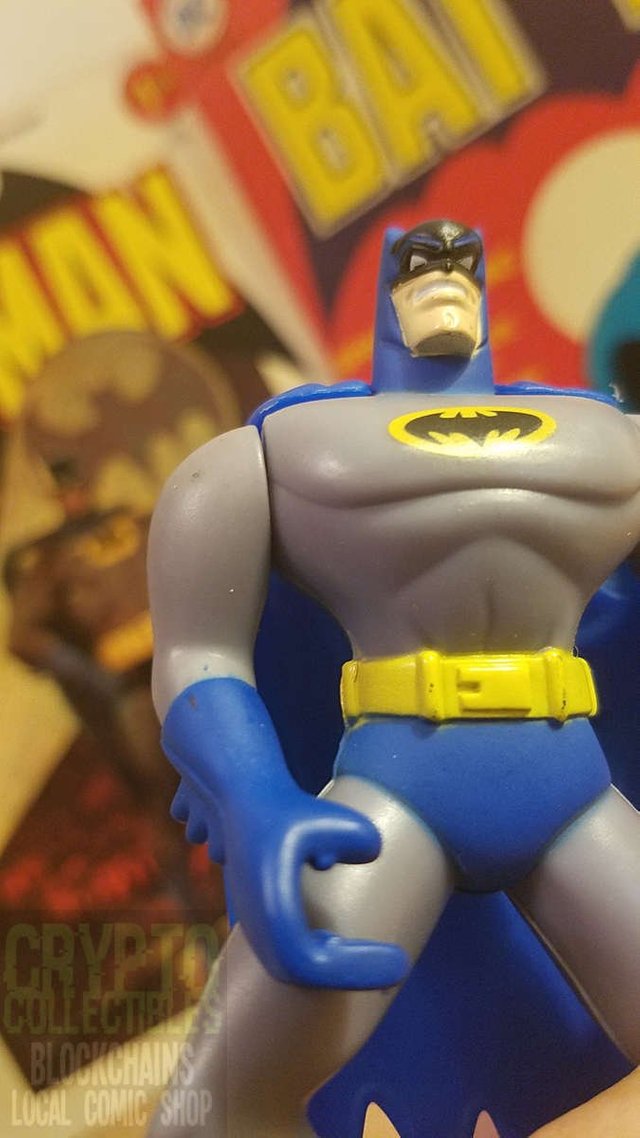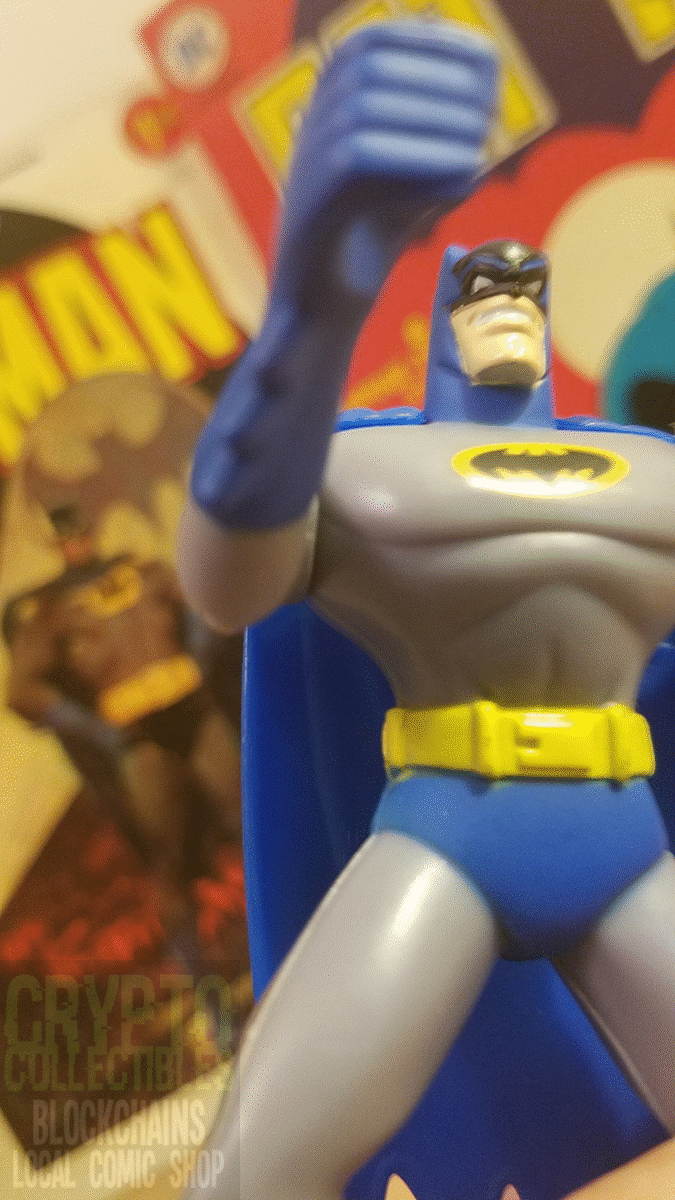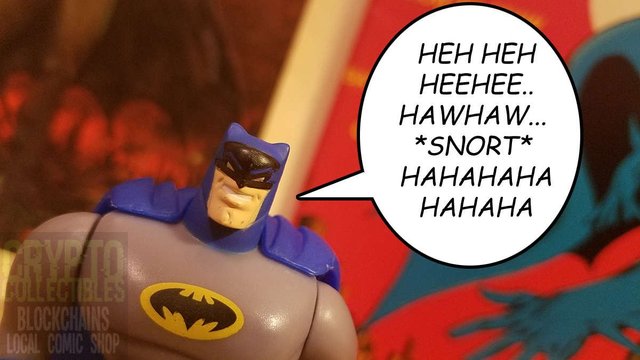 HEH HEH HEEHEE .. HAWHAW ... * SNORT * HAHAHAHA HAHAHA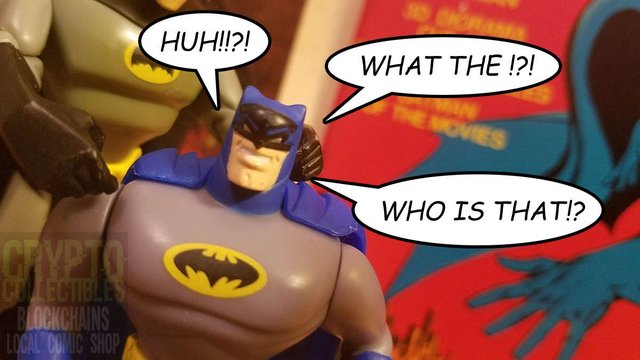 HUH !!?!
WAS ZUM!?!
WER IST DAS!?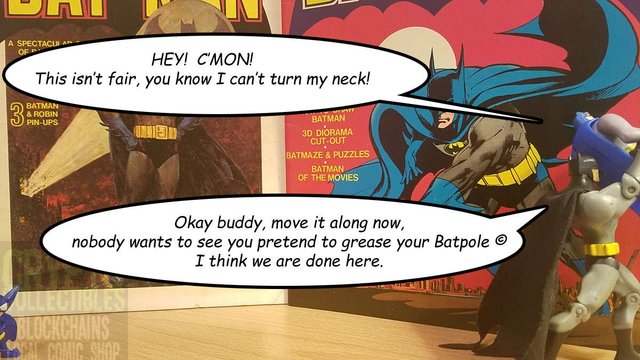 HALLO! KOMM SCHON! Das ist nicht fair, du weißt, ich kann mir nicht den Hals drehen!
Okay Kumpel, verschiebe es jetzt, niemand will sehen, dass du vorgibst, deine Batpole zu fetten. Ich denke, wir sind hier fertig.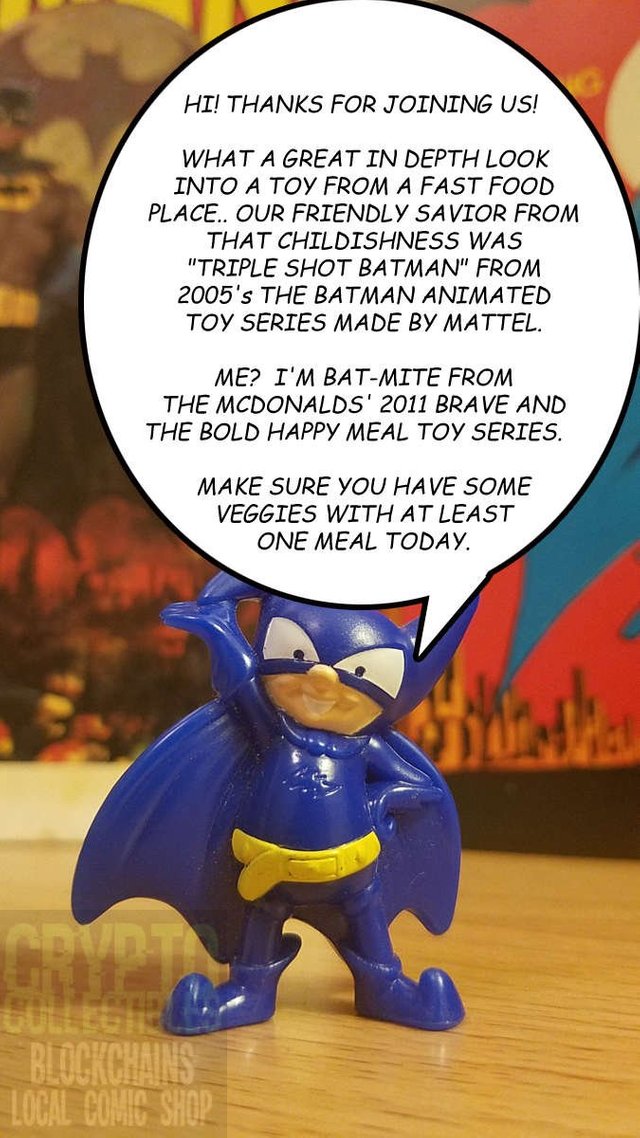 HI, DANKE FÜR VERBINDEN UNS!
WAS EINE GROSSE TIEFE IN EINER SPIELZEUG AUS EINEM SCHNELLEN NAHRUNGSMITTELSPIEL .. UNSER FREUNDLICHER RETTER VON DER KINDERSCHAFT WURDE "TRIPLE SHOT BATMAN" VON 2005 DIE BATMANISCHE ANGEBAUTE SPIELZEUG-SERIE MADE DURCH MATTEL.
MICH? Ich bin BAT-MITE VON DEN MCDONALDS '2011 BRAVE UND DER BOLD GLÜCKLICHEN MAHLZEIT-SPIELZEUG-SERIE.
MACHEN SIE SICHER, DASS SIE EINIGE VEGGIES MIT MINDESTENS EINE MEHL HEUTE HABEN.
ALSO ON STEEMIT