First Steemit, Now Manna: 100,000 Hit
This week has been a great one for those involved in both Manna and Steemit.
A couple days ago, Steemit surpassed 1 million accounts.
Today, we are happy to announce that we passed 100,000 verified universal basic income recipients. This is the first milestone on, what we anticipate, to be much higher levels.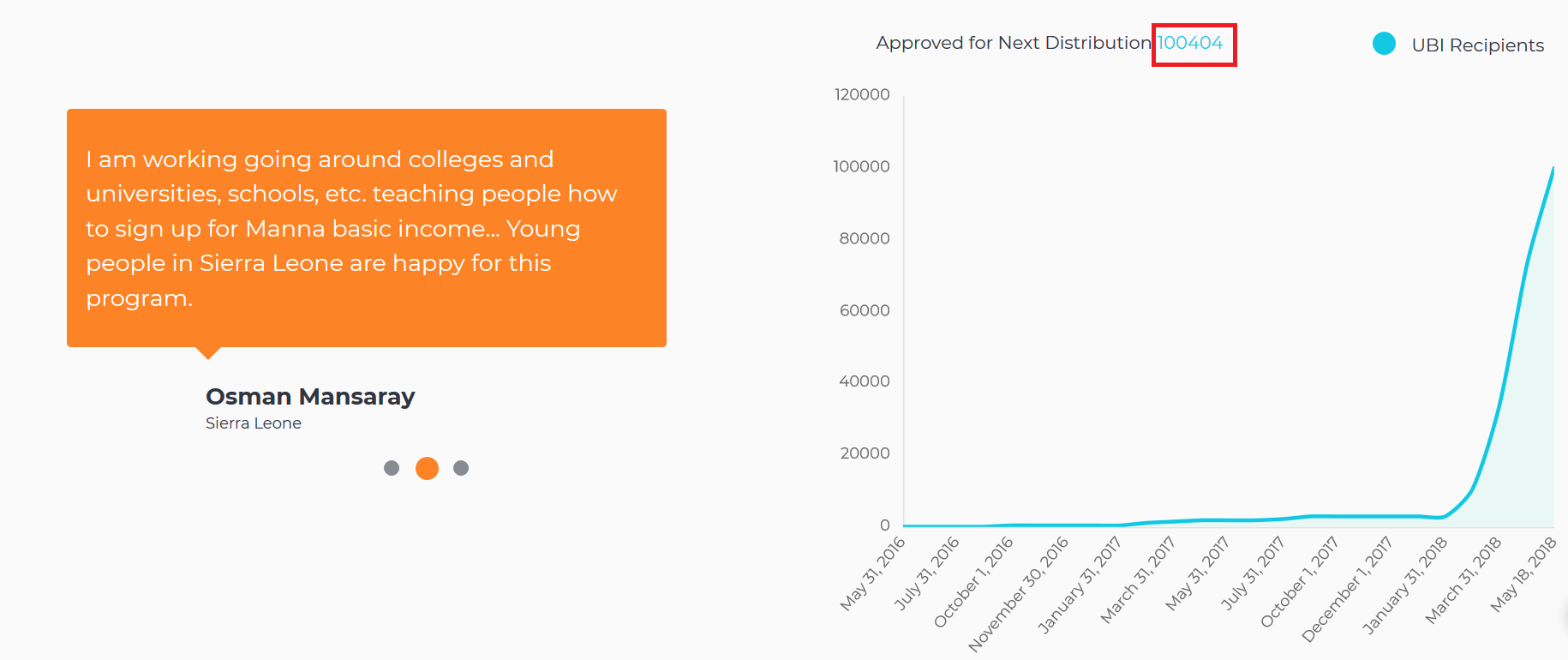 As always, we want to thank everyone who helps out by passing out their referral. A cryptocurrency is only as strong as the community that is backing it.
On another note, Eric Stetson is speaking today at the Blockchain Center Tech and Invest Summit in New York City. This is an event that brings in people from different parts of the world, including China.
In addition to Eric, another one of our co-founders is there. They had a few meetings yesterday which produced some tremendous results. We will have an update about that happenings coming out over the next few days.
There is a lot of exciting stuff happening with the Manna project.
We thank you all for your assistance.