Distribution #14 And Other News
Welcome to Thursday. That means Manna distribution day.
This week we again saw fantastic growth in the number of people signing up.
A week ago, we sent out distribution to 116,250 people. The past 7 days saw a strong jump of 12,500 sign ups. This puts the UBI distribution total at 128,750. It is a seven day increase of 10.7%.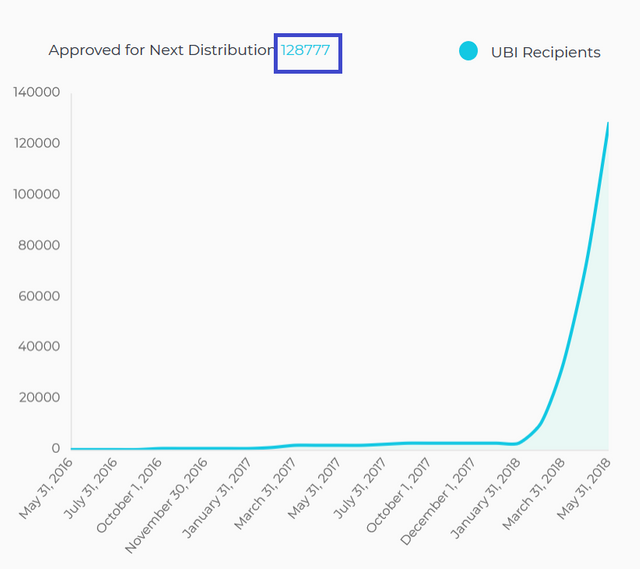 Yesterday, we had a conference call with the Manna team. There are a lot of things going on over the next couple months which we believe will make the Manna community very happy.
What we can tell you at this point is that the manna information on coinmarketcap.com should be updated in the next week or so. Since the number of tokens outstanding is incorrect, the total market cap for manna is off. This will move us up in the rankings significantly.
Another piece of news is that Eric Stetson spoke in both NYC and Canada last week at conferences. The first was a blockchain conference while the second focused upon universal basic income. We are happy to report that in addition to putting the Manna project in front of a lot of people, many great contacts were made who are interested on assisting with the project. We are following up with these people.
Videos of the events are being edited so that we can release them. The conferences were a success with the one in Canada doubling in size from a year ago.
Finally, we have another aspect of the Manna project that is about to launch. We will announce it either by the end of this week or early next week. We are excited about this next phase Manna.
To sign up for your weekly manna distribution, go to https://www.mannabase.com.