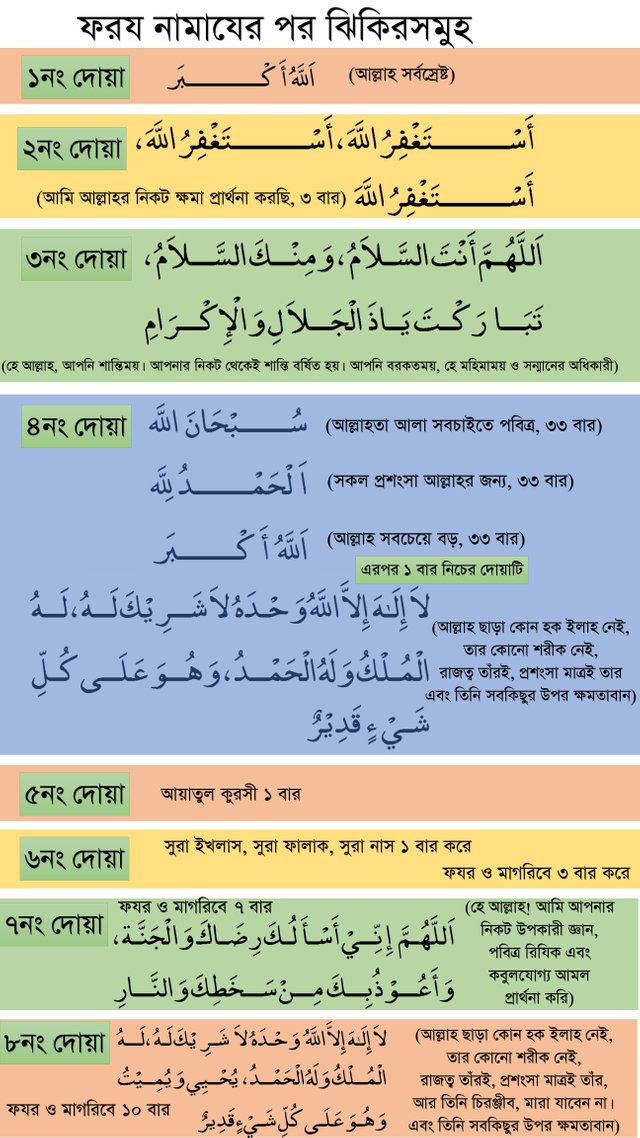 Peace of Allah be upon you.
Alhamdulillah. I have completed compiling dowa's after Daily 5 times prayers of muslims. I have arrange them all in together in only two photographs. This is done from several apps and websites. Hopefully it will be helpful for muslim community. Thanks.
If you like to add or correct some, please comment.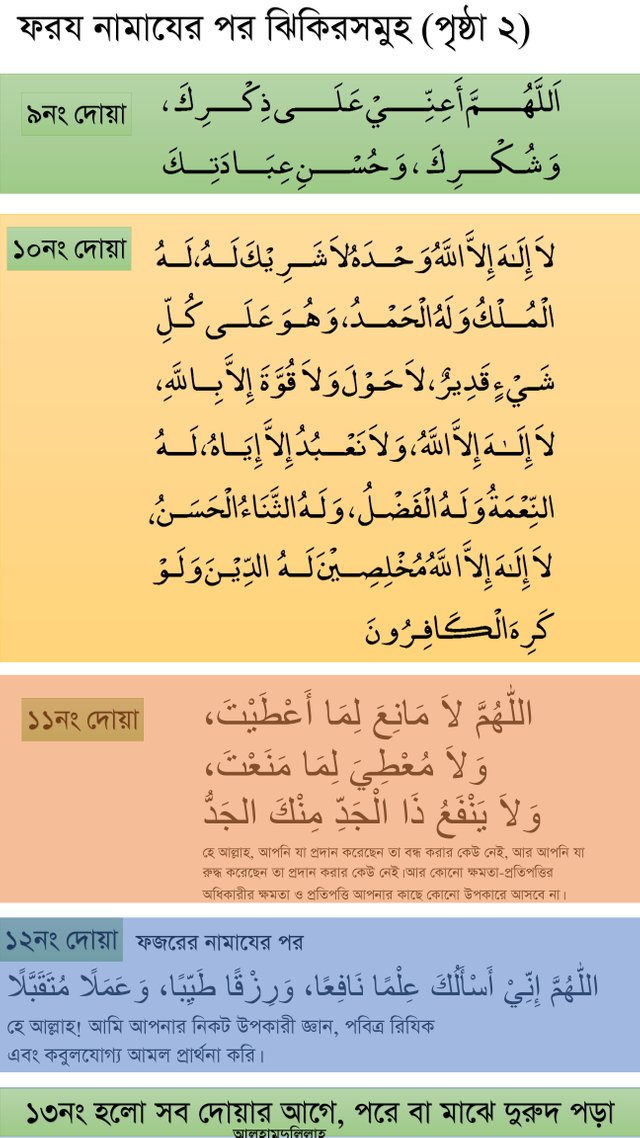 আসসালামু আলাইকুম।
আলহামদুলিল্লাহ, ফরয নামাযের পরের দোয়াগুলোকে এক জায়গায় এনে দুইটি ছবিতে নিয়ে আসতে পেরেছি। আশা করি এই দুইটি ছবি মুসলিম বন্ধুদের অনেক উপকারে আসবে। ধন্যবাদ।
follow me @engrsayful