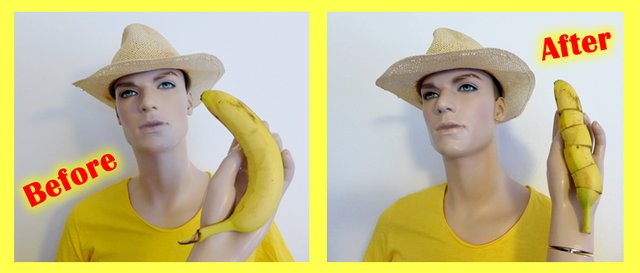 Hello Steemians!
In the past months I had the chance to chat with @stellabelle and bananely had many crazy and weird ideas in common.
This time the thing that unifies us is:
The Banana!


She just launched the BANANA PROGRAM - #bananaprogram, in which in exchange of a few tasks, one gets a nice upvote ;-)
Have a look at it because the funniest part of it is the great interaction with banana lovers:
BANANA PROGRAM: New Steem Project Designed For Bored Humans - by @stellabelle
Be creative!!!


I go on instead with my program and today let me introduce you to my very special tutorial:
How to straighten up a banana in a couple of minutes!
Introduction: have you ever asked yourself why do bananas grow crooked? I ask myself this question every day and it drives me crazy! Every time that I try to straighten them up with my hands, they break or they squash!
I went to many grocery stores and I couldn't find a straight one! A true mystery to me!
I therefore decided to find a temporary solution to straighten up this fruit:
Level of difficulty: medium
Material required: 1 banana, 1 knife, toothpicks
Time required: 5 minutes

Process:
Take a banana and make 4-5 slanting cuts.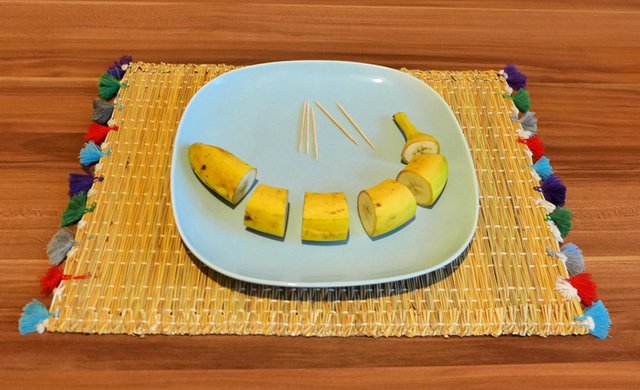 Try to put it back together as straight as possible.
Use the support of toothpicks to keep it together!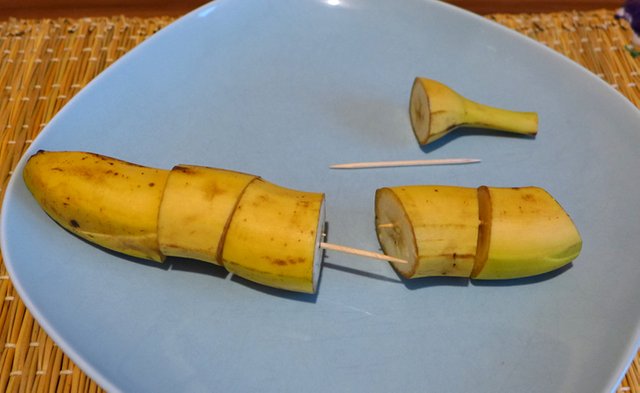 And here the final result!!!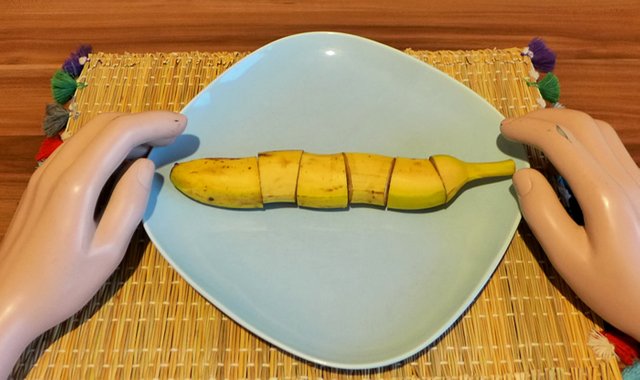 Now it is your turn!
Show me what you can do!
Have fun!
Steemitri The Mannequin
---


This work (text and photos) is licensed under a Creative Commons Attribution-NonCommercial-NoDerivatives 4.0 International License.
---