Nyang Nyang Beach is located down south in Bali on the Bukit Peninsula. It´s one of the cleanest, most beautiful and loneliest beaches I have ever seen.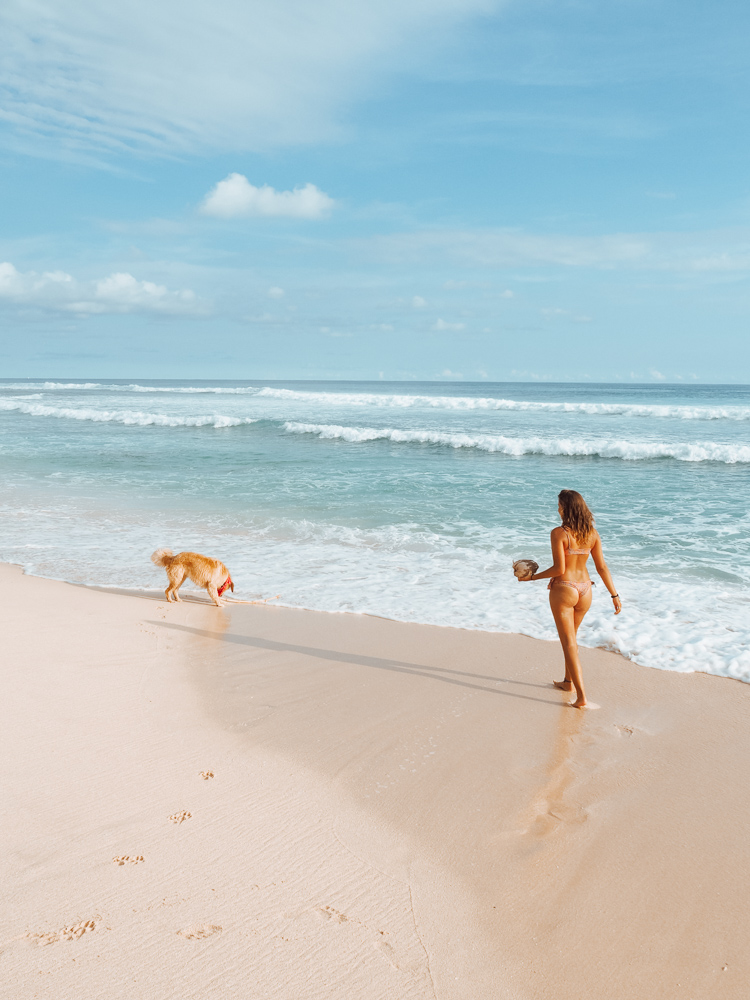 The way down is not the easiest because of its steep stairs and rocks, but the view on the bottom is breathtaking and definitely worth it. Crystal clear blue water and white sand is gonna make you feel like your in paradise.
You can immediately run into the water to cool off after the 20 minute walk down to the beach, but there are also warungs that sell fresh coconuts and other drinks.
And make sure to check out the ship wreck that made this beach more popular than it already is. The ship wreck is full of graffiti and its own piece of art. Almost every month some artists change up the colors and drawings of it.