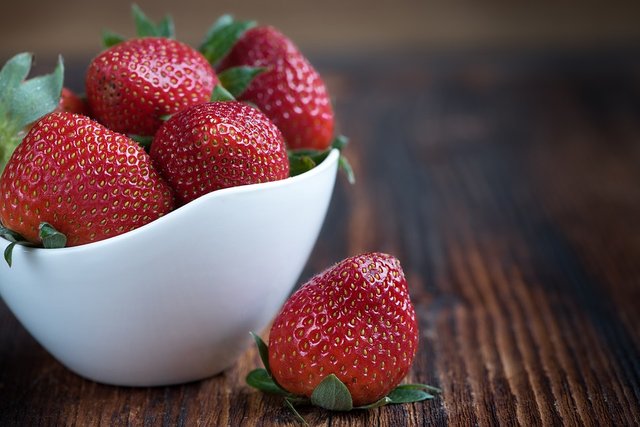 Donuts are not the only thing that benefit from this glaze (although atop funfetti donuts, this glaze was awesome). Drizzle it on fresh made waffles, spoon it over ice cream for an ultra decadent treat, or dip muffins or cupcakes in it in forfeit of a giant pile of frosting.
However you use it, this simple icing recipe bursts with the taste of strawberries and is a great recipe for any baker to have up their sleeves. This works great on chocolate chip donuts and funfetti donuts, as shown below.
Ingredients:
2 cups confectioners sugar
1 tablespoon vanilla flavoring
5 large strawberries, stems removed and cut in half
1 tablespoon milk
1 teaspoon water
In a blender or food processor, combine water and strawberries. Process until a smooth puree forms. Set aside.
In a bowl, combine the sugar, vanilla, and milk. Whisk together until fully smooth and combined.
Whisk in the strawberry puree. If you are looking for a thicker glaze, add in additional powdered sugar by the ½ cup. If you want your glaze to be more thin, add more milk by the tablespoon, whisking after each addition until desired consistency is achieved.