Bad, Bad Karaoke Challenge- Will You Survive? Prove it!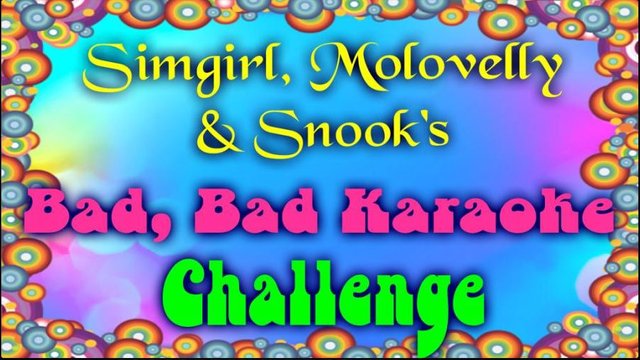 ---

---
Welcome to the second Bad, Bad Karaoke Challenge! This week we have picked a classic karaoke song for you to challenge yourself, while at the same time entertaining the Steemit masses.
"I Will Survive" has been sung by almost every karaoke singer and is often used in the movies, so it is a song that is familiar to most everyone.
This week, your Bad, Bad Karaoke Challenge, should you choose to accept it, is to find any karaoke version of the song, "I Will Survive", record yourself singing, and then make a post on Steemit using the #badkaraoke tag.
Once you have posted your entry, return to this post and place your post link into the comments.
Next week the one winner of the challenge will be announced and the prize of 5 SBI will be awarded, thanks to @enginewitty.
---

---
This challenge is in preparation of the new Bad, Bad Karaoke contest that will begin this Summer. That's only a few weeks away! Don't wait until the last minute- grab your mic and start singing!!!
Below are some Bad, Bad Karaoke Challenge examples sung by the hosts of the contest, @snook, @molovelly, and @simgirl, using the Twitch Sings game on Twitch. You can use the Twitch Sings game to enter the challenge, or you may record yourself singing using you web cam, phone, or other recording device.
Enter Now! Winners will be announced next week.
---

---
Watch Solo performance: I Will Survive from snookatz on www.twitch.tv
---

---
Watch Solo performance: I Will Survive from YoItsMolo on www.twitch.tv
---

---
Watch Solo performance: I Will Survive from simgirl33 on www.twitch.tv
---

---
You can find last week's Bad, Bad Karaoke winner by checking out this post- Bad, Bad Karaoke Explained- Bad Karaoke Challenge "Kiss Me" Winners
Stay tuned and be sure to follow @simgirlandsnook and the #badkaraoke tag for all the details of the upcoming Bad, Bad Karaoke contest beginning this Summer.
---

---
We hope to spread the news that we are returning Bad Karaoke far and wide across Steemit. Won't you help us do that by resteeming this post and the other Bad Karaoke posts to spread the awareness?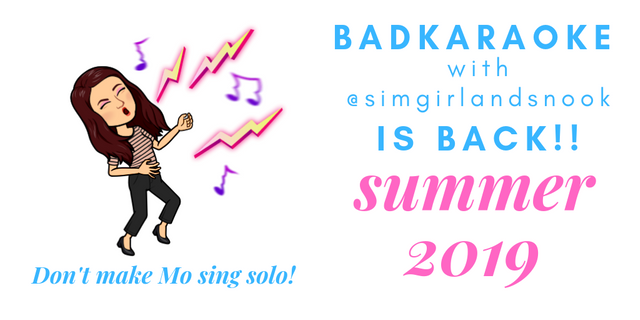 ---

---
We'd like to thank everyone for their support and love for the Bad Karaoke contest and wish nothing but Bad, Bad Karaoke fun for everyone!!! If you would like your name included or removed from our posts please let us know in the comments.
@molovelly, @altruisticbot, @vincy, @josueelinfame, @jennifer78, @agromeror, @zaiocque02, @jongaphuong, @glenyosores, @kennyroy, @lorey-bero, @steembasicincome, @shaularosa, @steemgigs, @surpassinggoogle, @quochuy, @chrisroberts, @artemisnorth, @dynamicgreentk, @flysky, @sircork, @bosun, @yetxuni, @dreemsteem, @sgt-dan, @brisby, @fishyculture, @inthenow, @byn, @c0ff33a, @dtube, @jackmiller, @freedompoint, @freedomtowrite, @ecoinstant, @steemkeepers, @topkpop, @freewritehouse, @enginewitty, @snook, @simgirl, @paintingangels, @steemmonsters, @coruscate, @tygertyger, @crazybgadventure, @zipporah, @llfarms, @diebitch, @peppernrino, @carrieallen, @clove71, @killerwhale, @wipgirl, @littlescribe, @aggroed
---

---
If you would like to sponsor the #badkaraoke contest please contact @snook or @simgirl, or simply send a donation to the @simgirlandsnook wallet with the memo "Bad Karaoke Prize" We will be sure to give you a shout out and distribute the rewards to our winners each week. Otherwise, we plan on splitting the payout of the Bad, Bad Karaoke entry post for each week's contest. Big Thanks to @sgt-dan, @molovelly, and @artimisnorth for the generous start! We now have a Slider to vote on Steemit!!!
---

---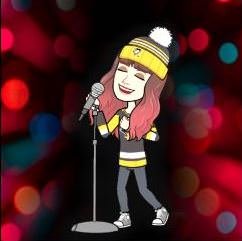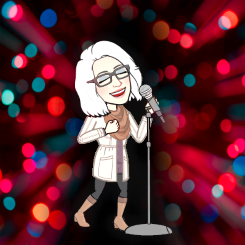 Happy Singing!!
Snook, Simgirl and Molovelly
---

---

---

---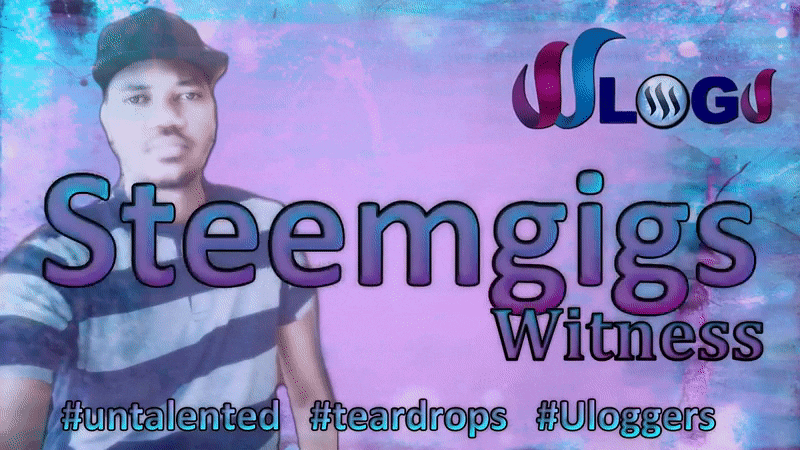 ---

---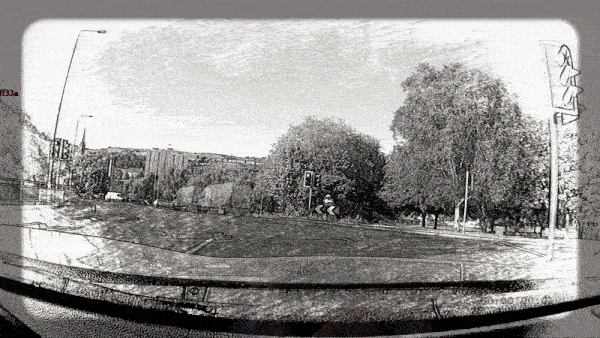 ---

---
---

---