It's Movie time once again! I better get my popcorn and chips ready..
For today, we have the mighthy THOR up for review. woooot... woooot!
---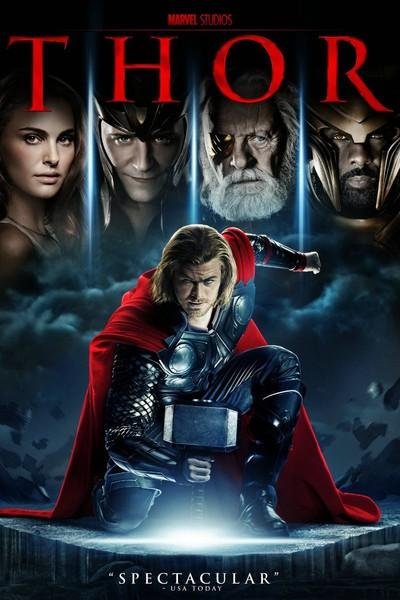 Source
Thor is being starred by Chris Hemsworth, the man with looks that could kill a fly (maybe! hahaha) and with a very sexy or should I say godly voice! I am really curious as to why he talks that way. I dont know if its even his natural voice. hahahaha.. even in the movie, people would wonder why he talks the way he does. If you have already watched the Guardian of the Galaxy, you would know what I mean. ;)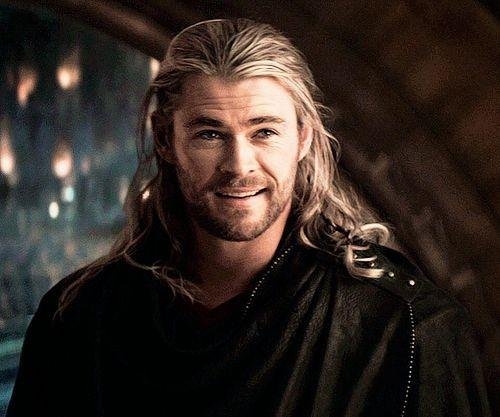 Source
Anyway, the story of THOR, is the story of the GODS. He was the son of Odin, King of Ashgard, the capital city of the Norse Gods and a brother to Loki. He is the next heir to rule Ashgard. However, it will never go easy because his brother Loki wants the throne for himself too. At first, Loki succeeded with his plans for Thor was robbed off of his godly power by his father King Odin because he become unworthy of it. Thor is the Lord of Ligthning, he can wields the hammer Mjölnir. The one who wields it has the ability of having superhuman strength. With that, as punishment he was banished from Ashgard and was sent to our planet Earth together with his hammer.
And I quote from his father's words, I was a fool...to think that you were ready. Thor, Odinson, you have betrayed the express command of your king. Through your arrogance and stupidity you have opened these realms to the horror and desolation of war. You are unworthy of these realms, you are unworthy of these titles, you are unworthy...of the loved ones you have betrayed. I take from you your power, by my father, and his father before. I, Odin Allfather, cast you out!
However, his hammer got stuck! Thor tried to pull the hammer out, but to no cost he could not pull it in any way. There he was no GOD, rather he lived among us like humans with no powers at all. He was mortal!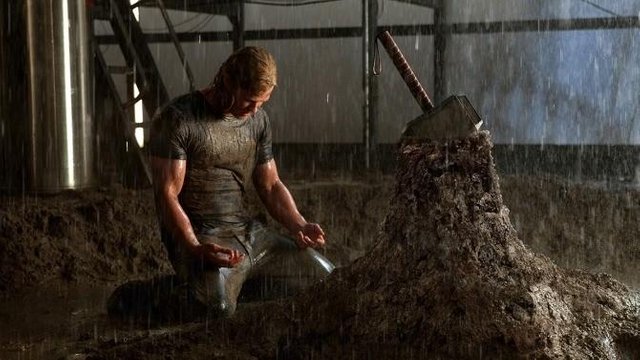 Source
It was at that time was the moment of his breaking point. He felt so weak and useless. Without his hammer he can never go back to Ashgard, without his hammer he was no one. I think I cried with him the first timw I watched this and I still did today! Oh Thor, come here, let me hug you!....
He cant only get all the power back when he becomes worthy. How you may ask?.. As the inscription states "Whosoever holds this hammer, be he worthy, shall posses the power of Thor." The hammer decides if he is ready to handle the power again.
In every movie, there cannot be just all heroes, there will always be a villain who will try to destry everything just to gain power. In this movie, it was sad that it was his brother Loki who would betray Thor and betray Ashgard.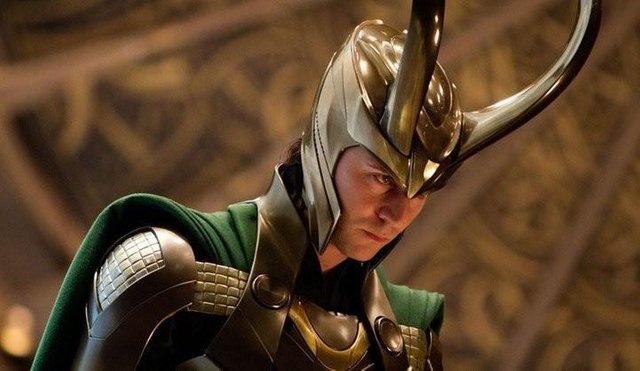 Source
Actually, I feel pity for Loki, he just wanted to be noticed or appreciated by his Father, Odin. Well, fathers can be overwhelming sometimes, mostly only seeing the favorites. He wanted so much for his father's love, he was jealous and lost sight that he too was cared for.Which is why, Loki had vested to vengeance, treachery and deceptions. Though Loki admitted, he just wanted to become equal to Thor.
There is no one to blame but Loki. He has planned this all along. He knows that Thor will fall for his plans. He knows the weaknesses of his brother.
At the time being, Thor have had the chance to a little staycation on Earth. Its funny that some things are not quite the same as he was in Ashgard, it was so different. He met some people who might help him find a way, a portal that would lead him back to Ashgard. Of course, in doing so a little romance has been added to spark the movie a bit. Thus, falling in love to someone makes him human after all. He met Dr. Jane Foster, an astrophysicist. How convenient and timing was that, right???! Its weird that he would fall for the woman who study astronomy that deals on the physical laws and ideas to explain the behaviour of the stars and other objects in space.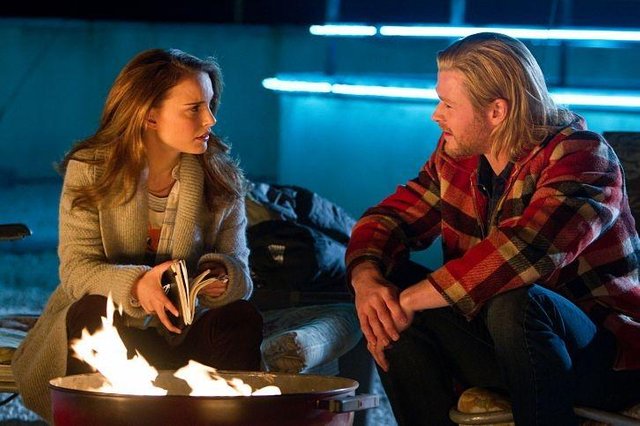 Source
Their love story has proved that love comes and nothing can stop it for it transcends through all the realms. Would you be able to resist the charms of the Gods?? I don't think so. He is far too irresistable.
Back to getting Thor's worthiness. It took him a little longer to realize how to redeem himself back. He kept saying this to himself...
It took me many years to be worthy of Mjolnir. Many years and many dragons and ultimately a particularly unpleasant showdown with...well, 'tis a story for another time.
Yet, worthiness is not an absolute condition. It is something for which even a god must never stop striving.
I fear this hammer, because every morning when I wake...I never know if I will be able to lift it again...
Source
He has not realized yet what it really means entirely. He has to change, not to become a much better man or be the strongest among the rest. But rather, he has to truly understand that selfliness and purity of the heart is all he needs until he was confronted in a situation where he has to make a decision. It is putting and risking his life above the others.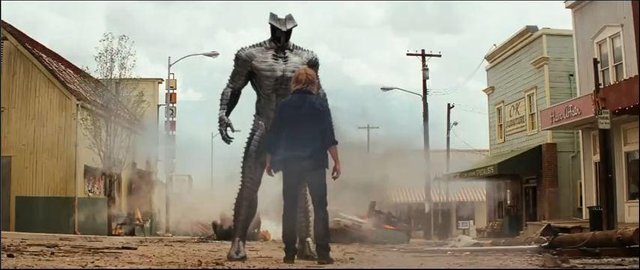 Source
The best fight scene for me was the moment when Thor came face to face with the Destroyer. The Destoryer was controlled and mandated to kill and destroy everything that comes his way. As Thor being still a mortal, it was undeniably bold of him to still walk to the face of the enemy knowing he might lose because he has no actual power. And I kinda wasrelieved seeing Thor's friends came in to aid him out. It was a sweet reunion actually.
However, it was in this fight scene where he regain back the trust of the hammer. When Thor was badly hit by the Destroyer and he was almost lifeless for he did sincerely gsacrificed himself to save the human race from destruction. That had finally put back the missing piece to become worthy again. The hammer came whirring in from nowhere. Alas! Thor is back!
Of course, the good wins in the end.
So that ends my movie review today. Hope you enjoy it as much as I dit.
Cheers!
---
---
This is in submission for the shoutout of the awesome @anomadsoul Marvel Movie Challenge. If you haven't join in, it is not yet too late. Come on be with us!
---
---