Installation of banner for candidate legislative members.
Good night to all my friend..
Ahead of the general election held simultaneously throughout Indonesia, the legislative candidates who will advance to become people's representatives began to put up campaign attributes in various places to seek the attention of the public who own the votes.
They tried to find support from the community by showing off their promises through banners, billboards, sticker and the like so that they could be elected as legislators to represent the constituencies of each candidate.
The legislative candidates did not put up these banners alone, but they involved the success team they trusted in every area to the far corners of the village.
The successful team of legislative does not install certain partner attributes for free, but they are paid by the candidate concerned for a fee that varies between IDR 100,000 to IDR 500,000 per one banner or other campaign attribute.
One of the things I know is the attribute of a legislative candidate for the North Aceh district level that is installed on the wall of a coffee shop in my village ..
According to the explanation of the coffee seller whose stall was used as the object of placing the banner, he said that the legislative candidate whose name was attached to the banner paid Rp 200,000 for banners to be installed in his coffee shop..
This is how the game and tricks of the legislative candidates in seeking public support are so that willing to vote for him in the general election on April 14 2019.
If every attribute of the campaign can be installed in all areas where they represent to go to the legislative seat, of course the capital that must be spent is very large ...
Hopefully the capital they have spent is not in vain, and I hope that they do not commit corrupt practices to return the capital they have spent ...
And hopefully they will not turn into crazy people when they fail to be elected as legislators because the capital that has been spent is not returned ... hehe.
---
![image](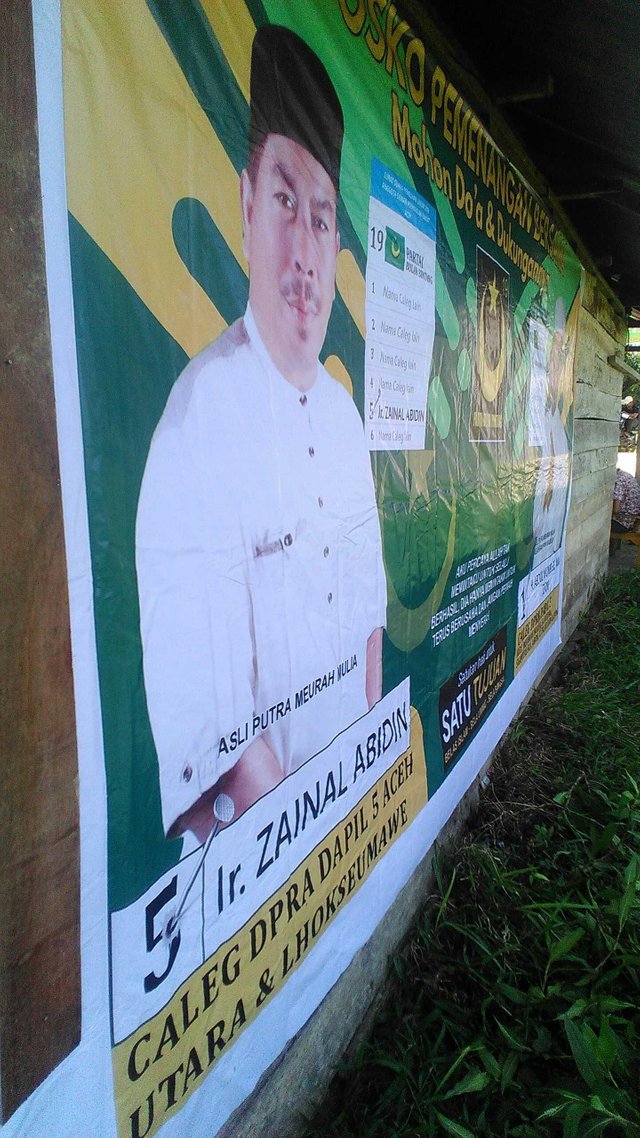 ) ![image](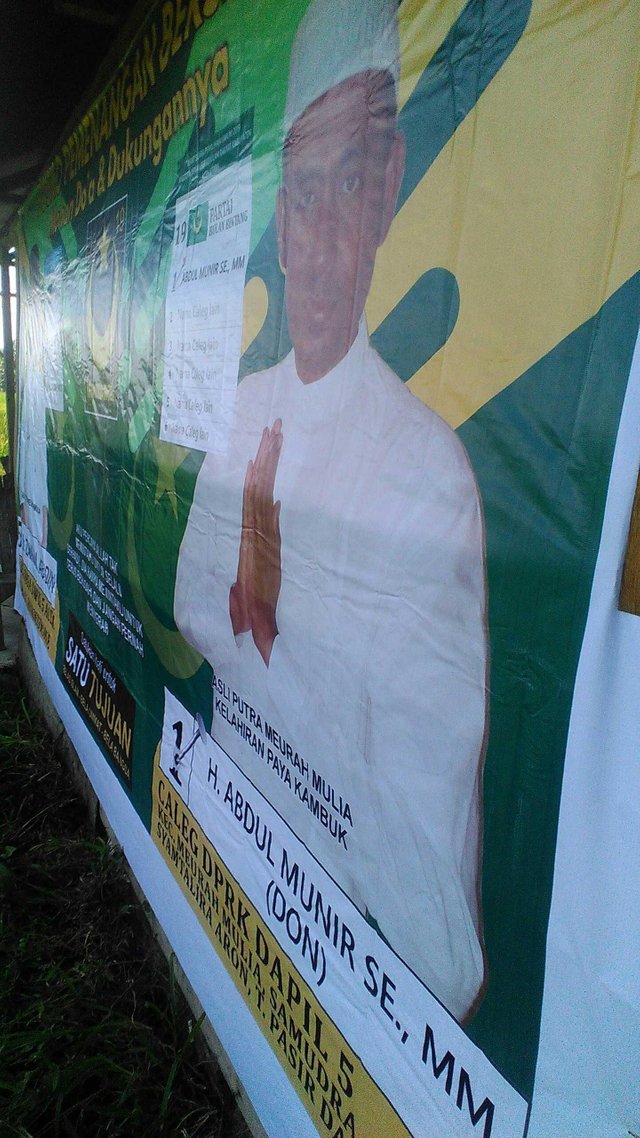 ) ![image](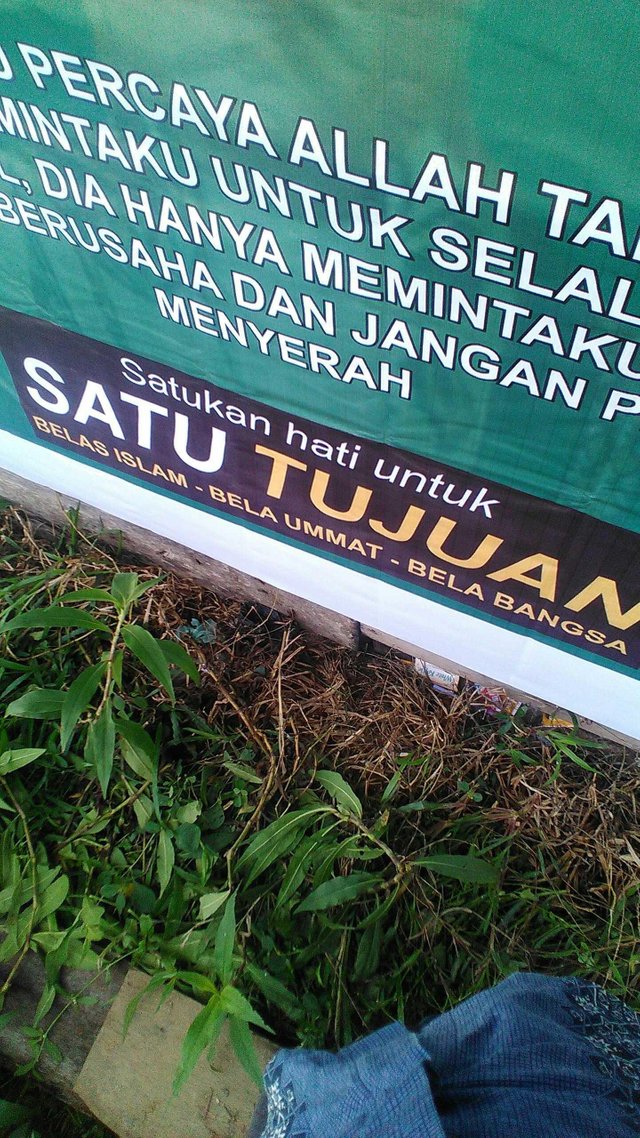 ) ![image](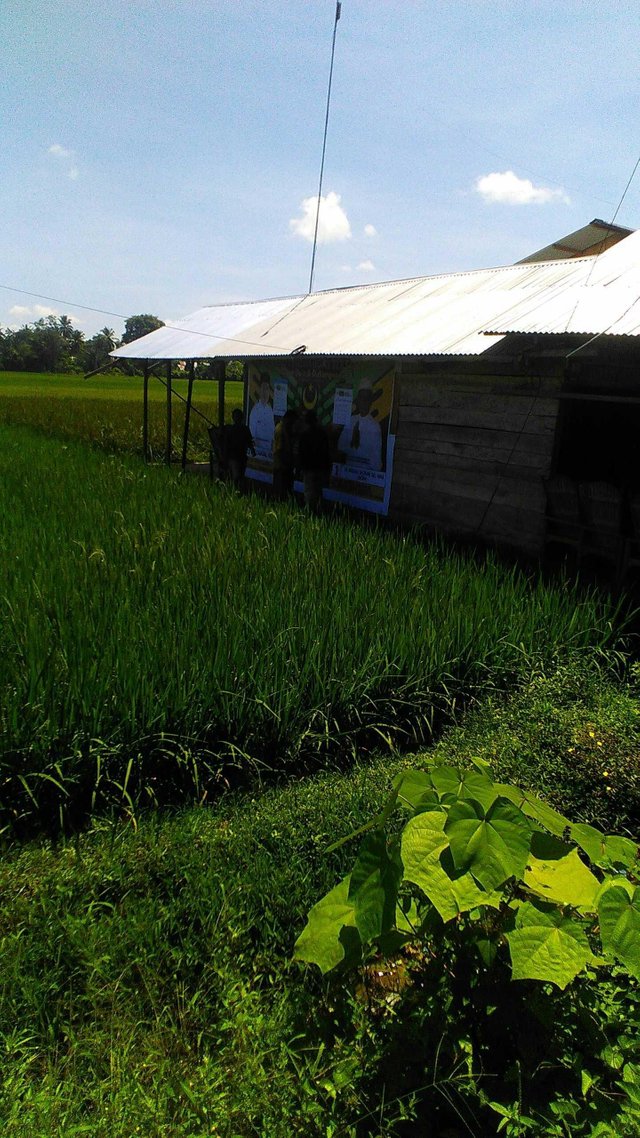 ) ![image](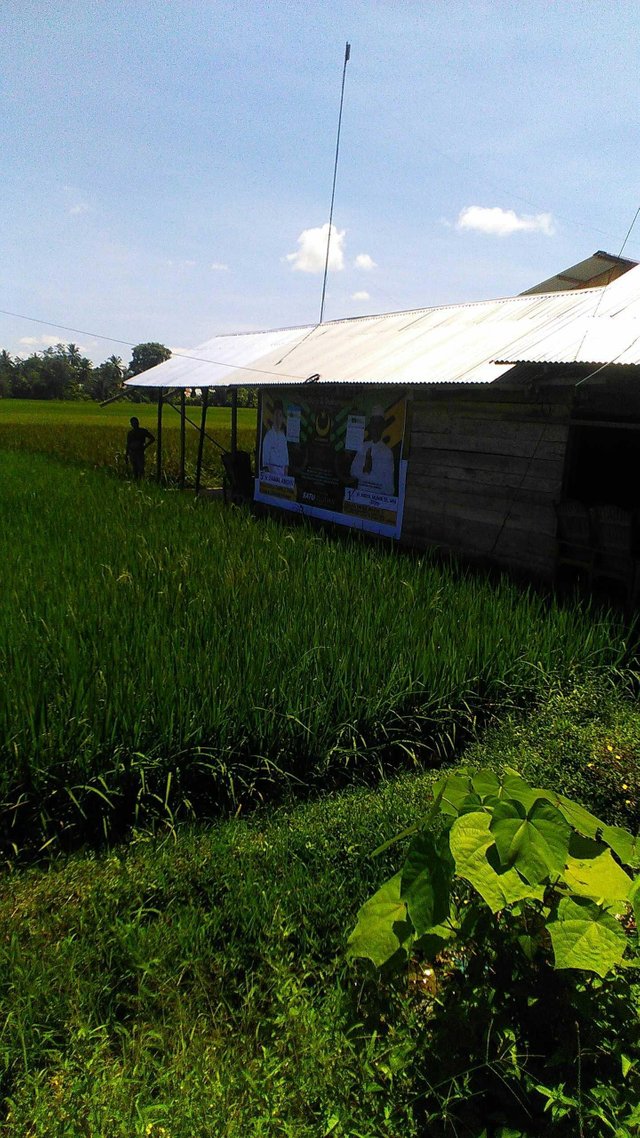 )
---
Look at the banners they put on the coffee shop wall, but the view is blocked by rice fields ...
I have to take pictures from the road with a distance of 20 meters, because I do not want to enter the fields ... 😆..
Thank you very much..