I was enjoying this contest a lot, a few months ago and I am glad to see @customnature reviving it, after having sort out his technological difficulties.
So here I am with an entry for the Abandoned Shit Weekly Contest - №.21 - 'Show & Tell'
---
During one of my walks, I took the off beaten path, which led me to an entrance of an abandoned old house.
I have chosen this decrepit house because it represents a big problem in my country. There are thousands of big mansions, palaces and huge houses left to rot, all over the country.
This serves as an example.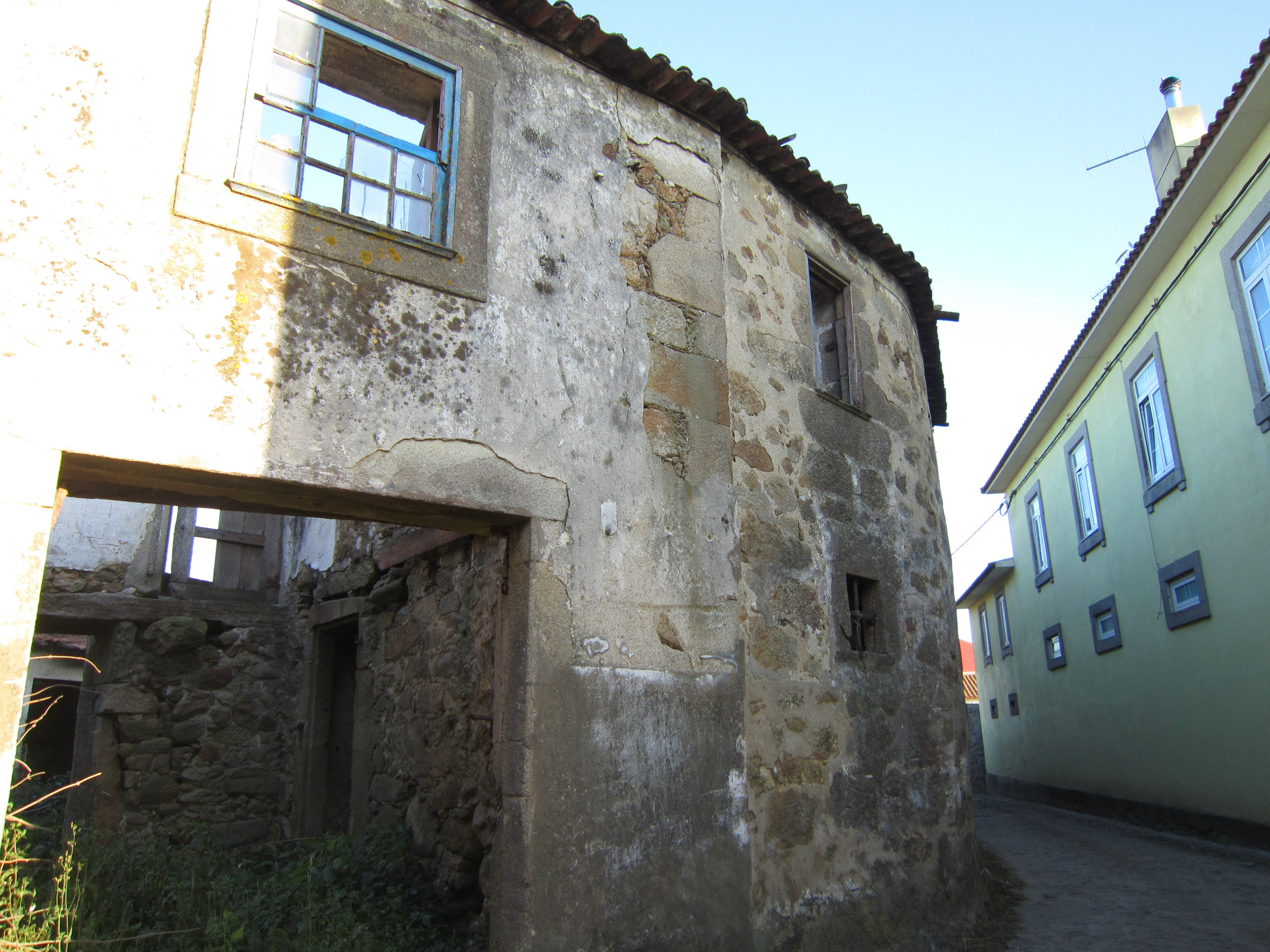 At first I thought there was nothing left standing from the house... Just a messed up yard with a decayed little shack.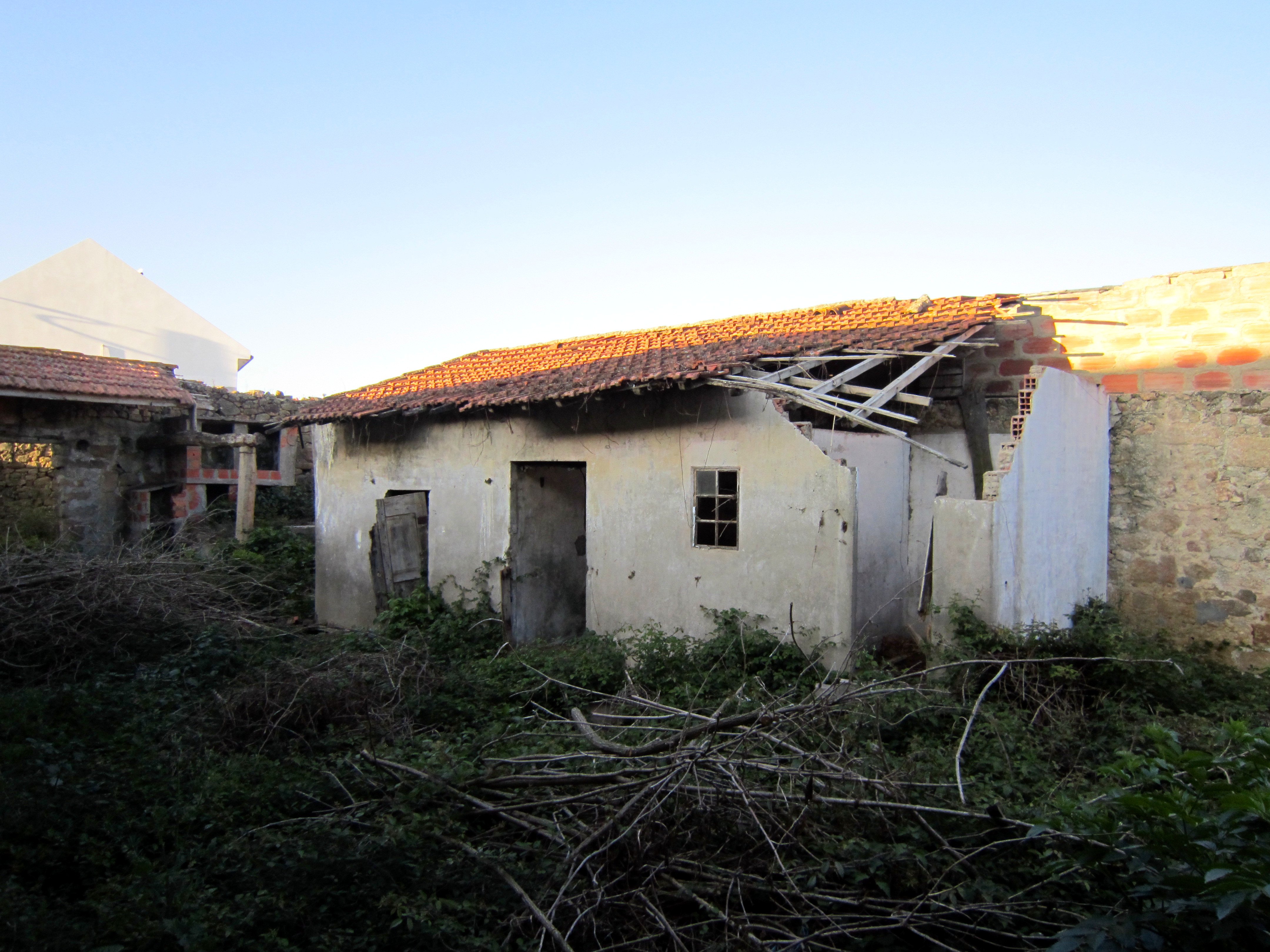 There's something, some sort of structure still standing in the middle of the garden. I couldn't identify what it could have been.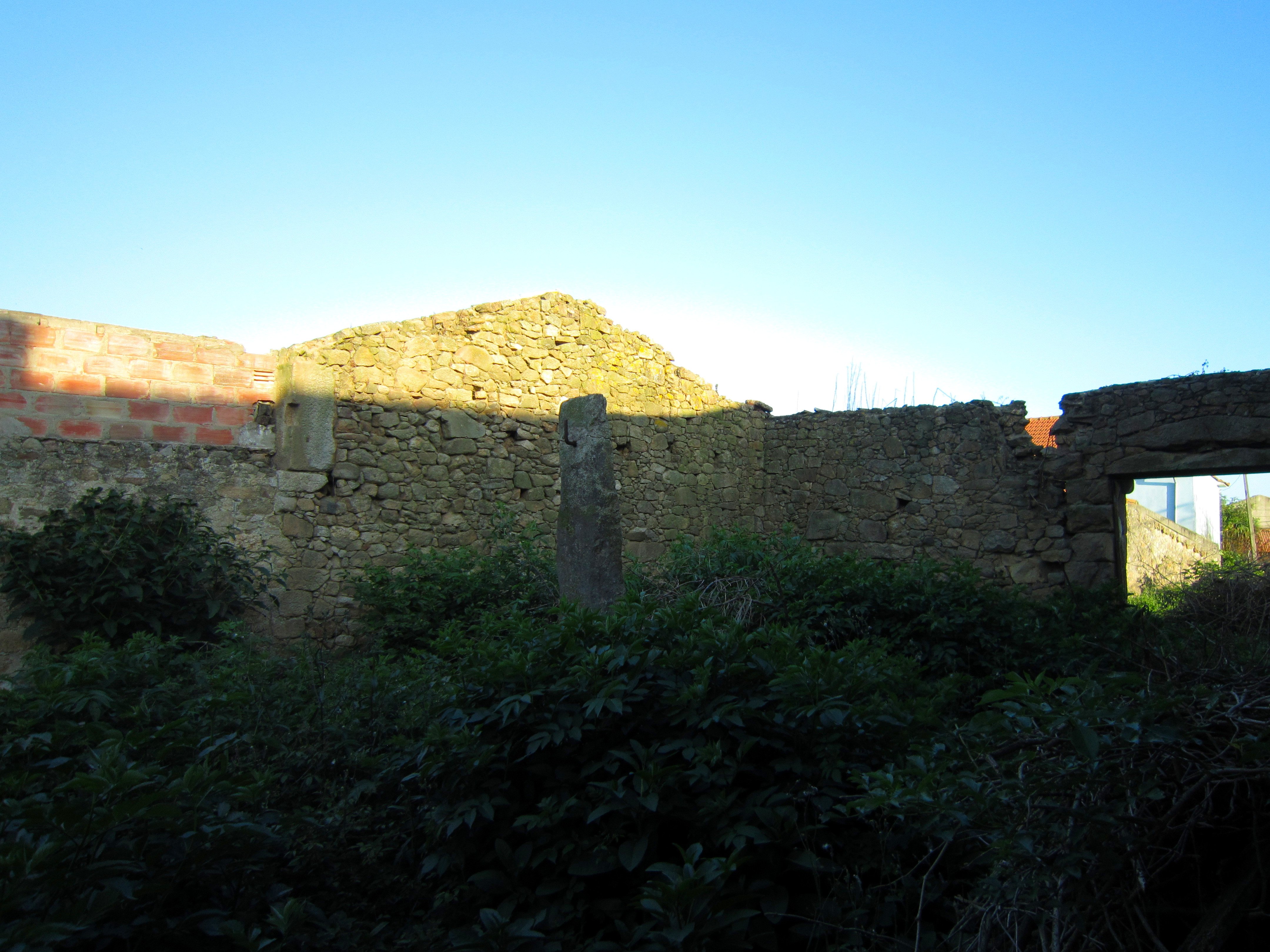 Well, that was a failed adventure, I thought to myself...
---
Until I saw there was a second entrance, a wide open door... What am I saying? There wasn't even a door anymore. 😂😂😂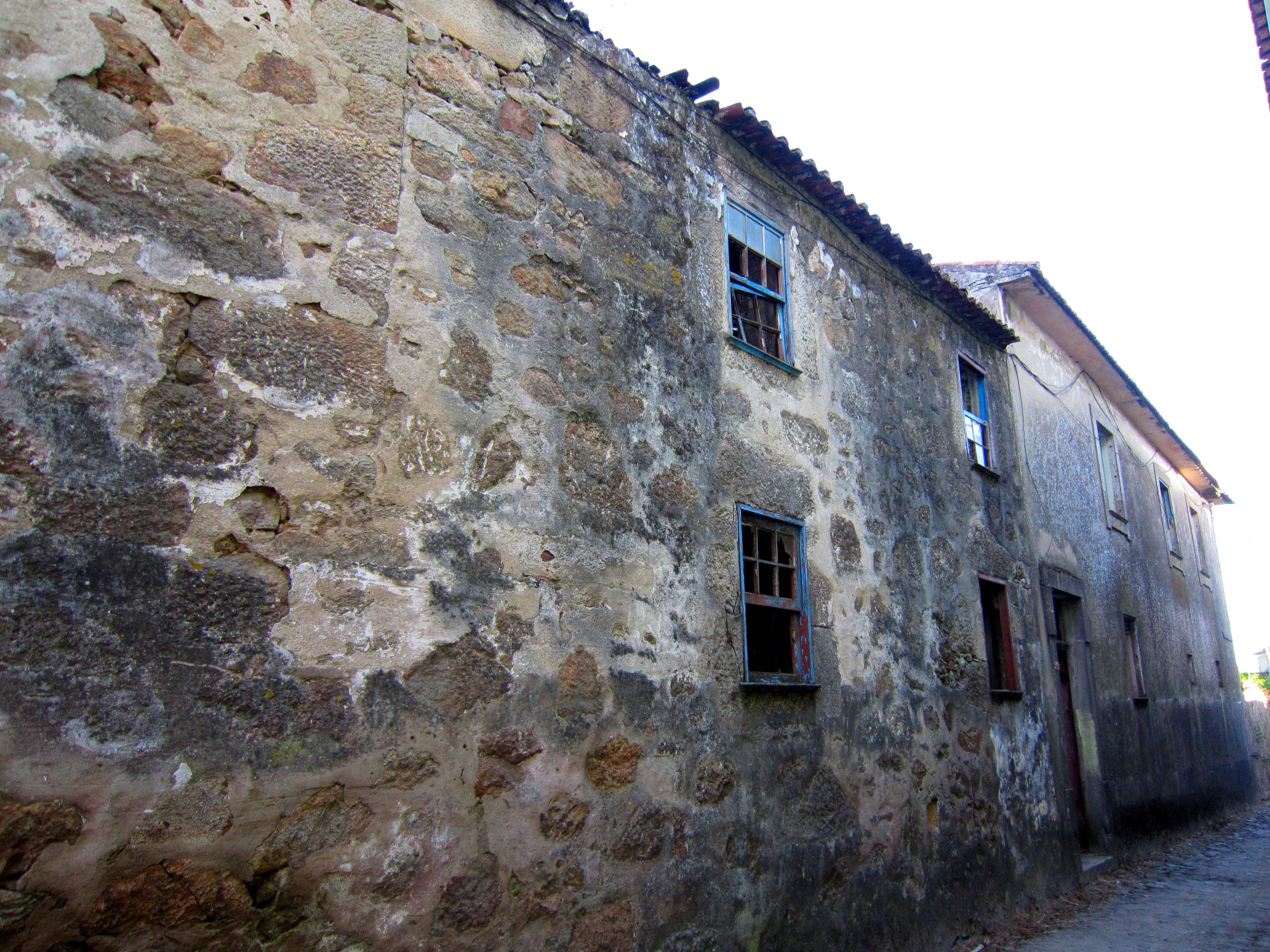 I went in to investigate. Here's how the main entrance looks like, after enduring years of all kinds of weather.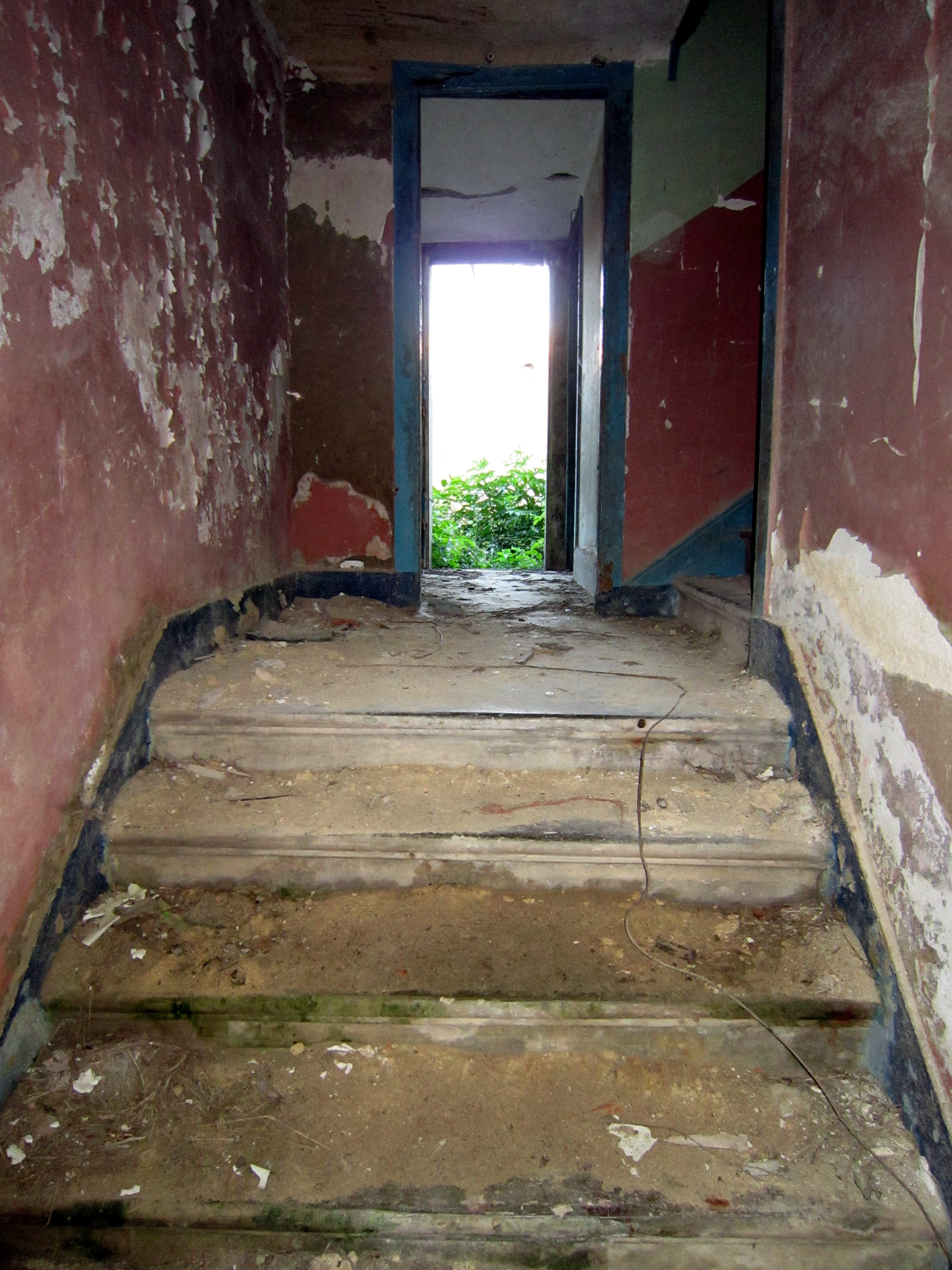 The stairs to the first floor were in this exquisite condition.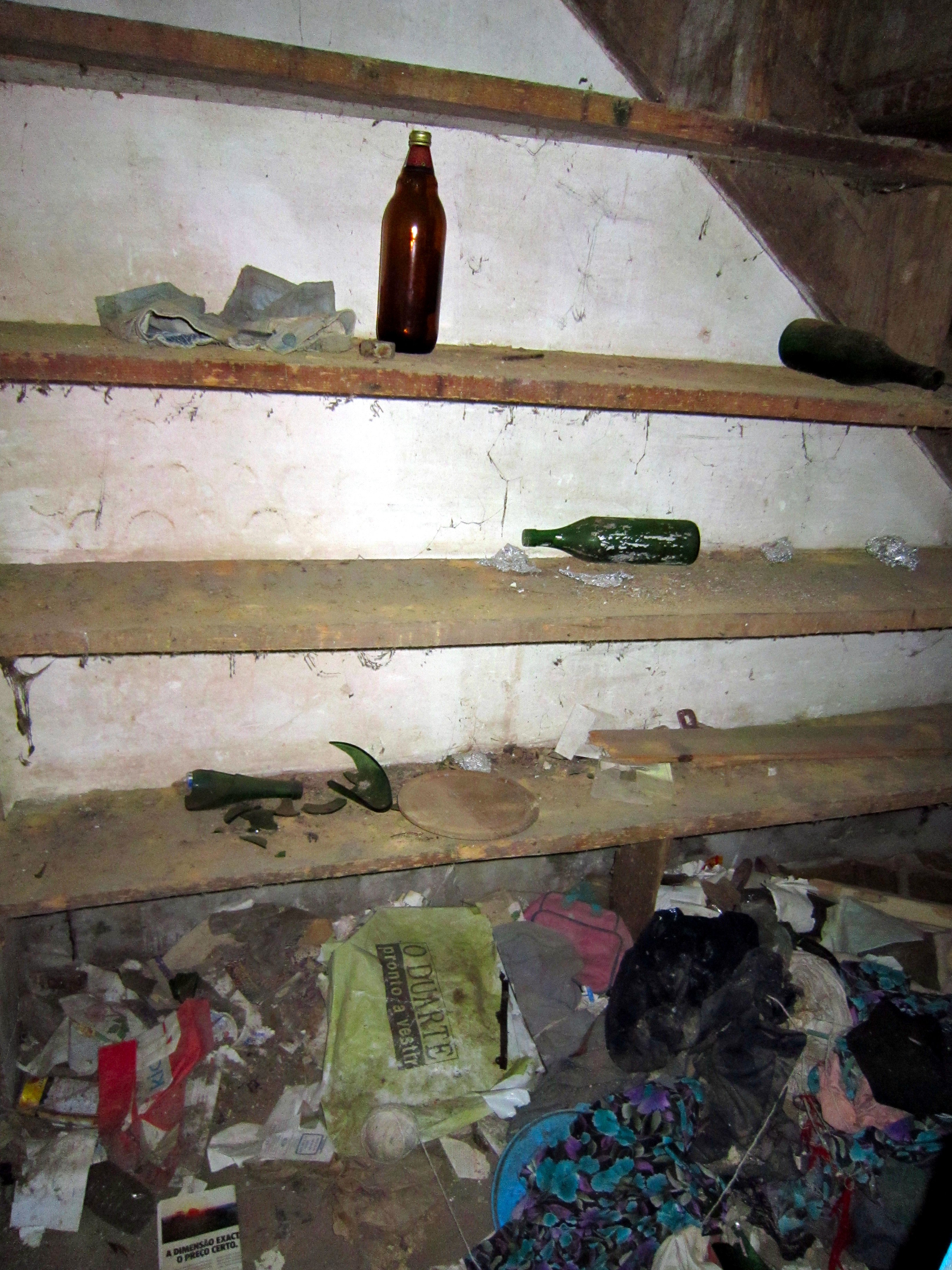 Below the stairs there was a small room, as tidy and clean as the rest of the house...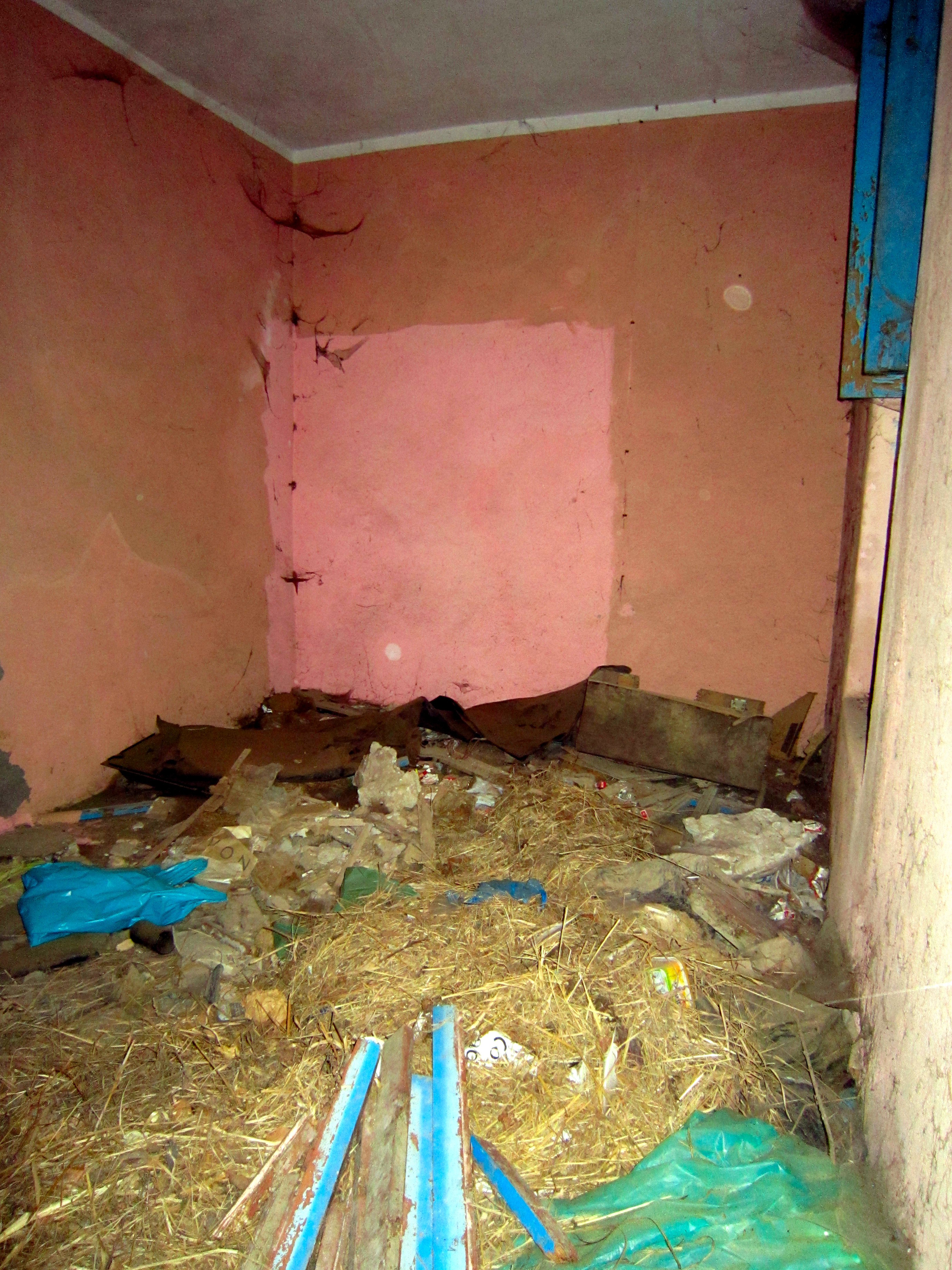 Oh, you think this is bad? Just wait until you see the bathroom! Looks like a hurricane passed through.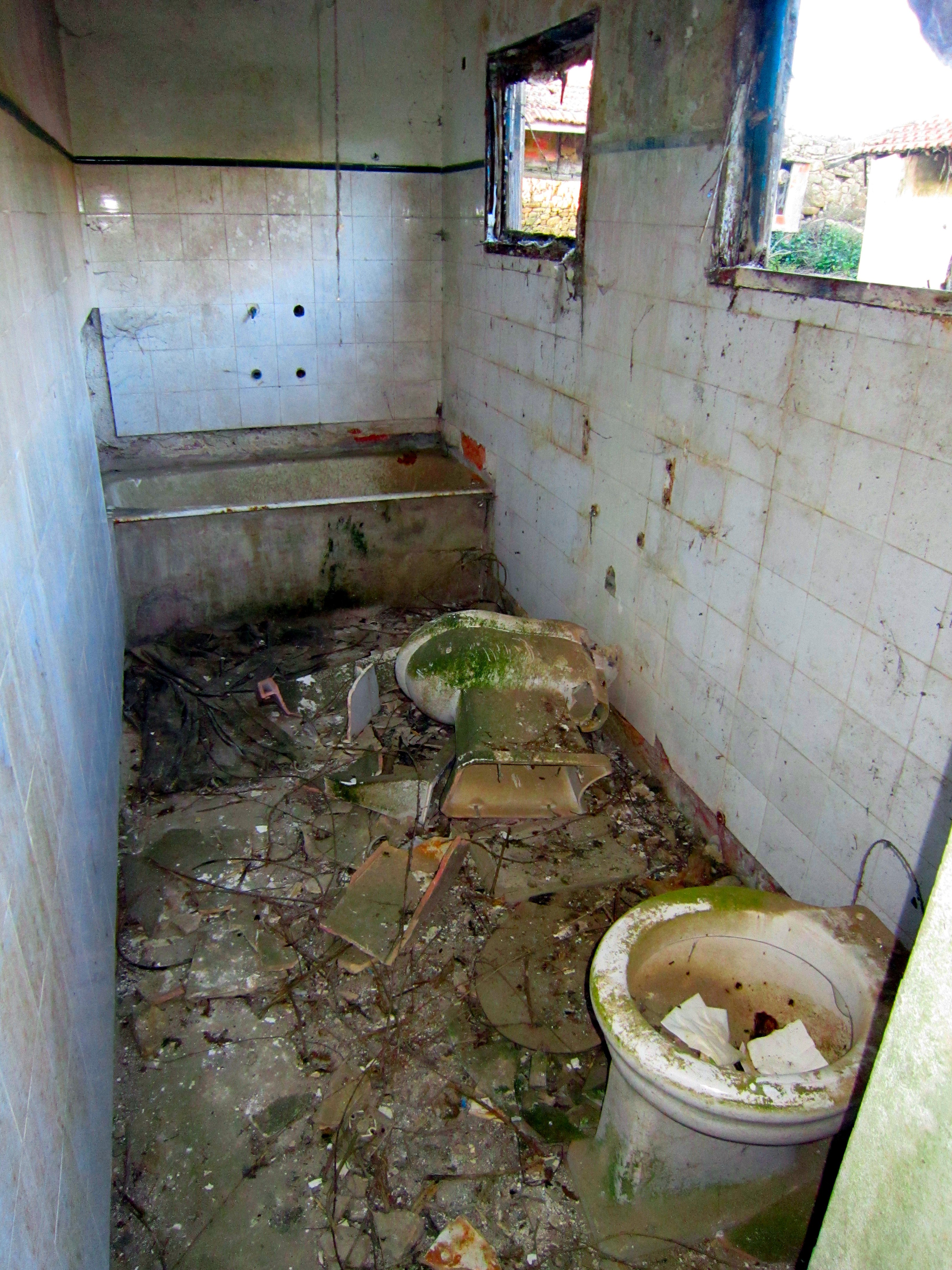 Not even the best cleaning lady in the world can fix this mess.
Next to the toilet there was a terrace. Or was it a living room? It doesn't matter. It's a terrace now. Saint Peter made sure of that.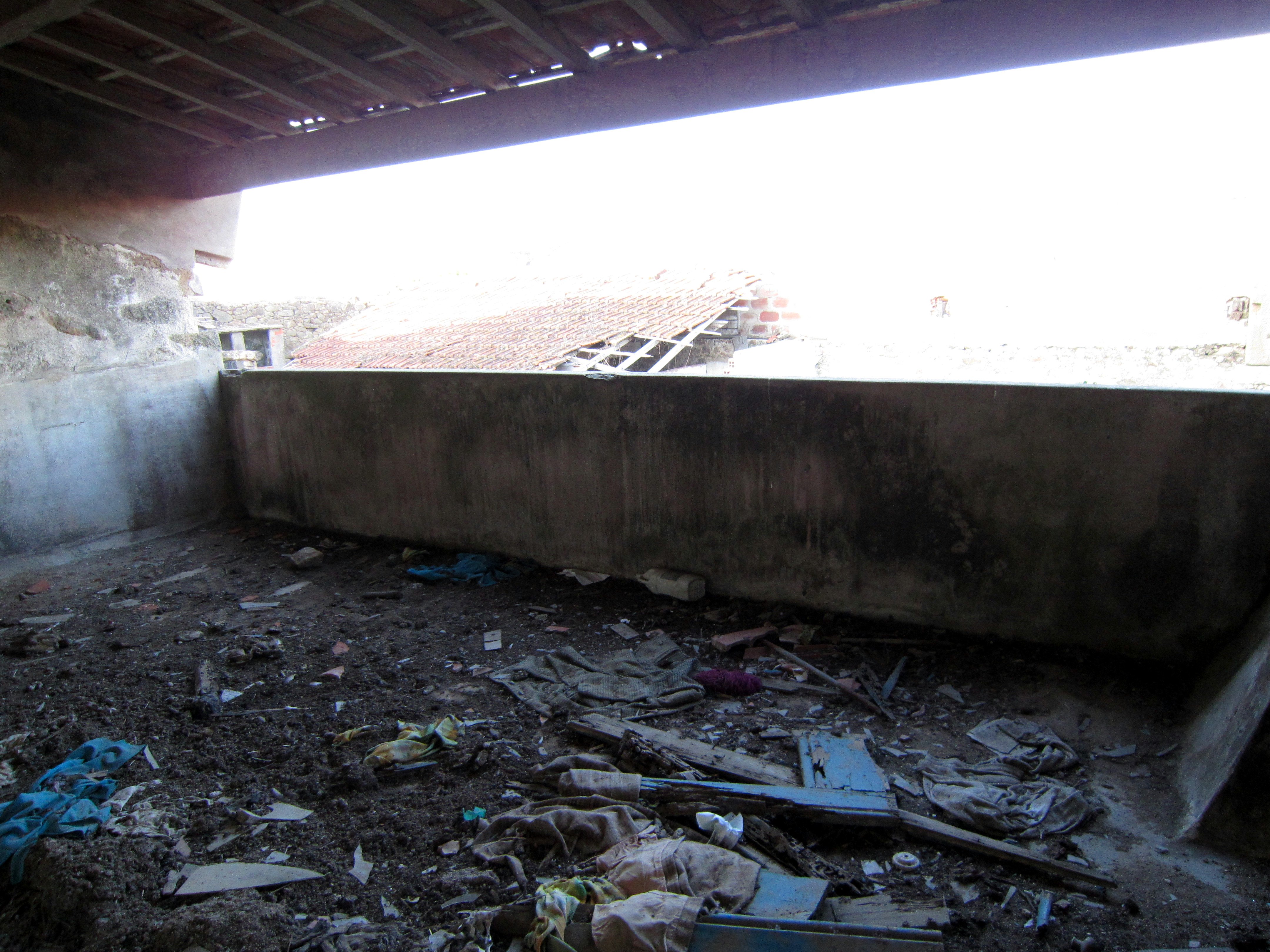 I didn't even dare to go to the window to take a photo of the yard, as the ground was caving in.
---
The tour to the house of the living dead was nearly over.
There was only one thing left to see in this criminally neglected property... The bedrooms.
The first one even has an artwork included. You really get more than you pay for, in this place! 😂😂😂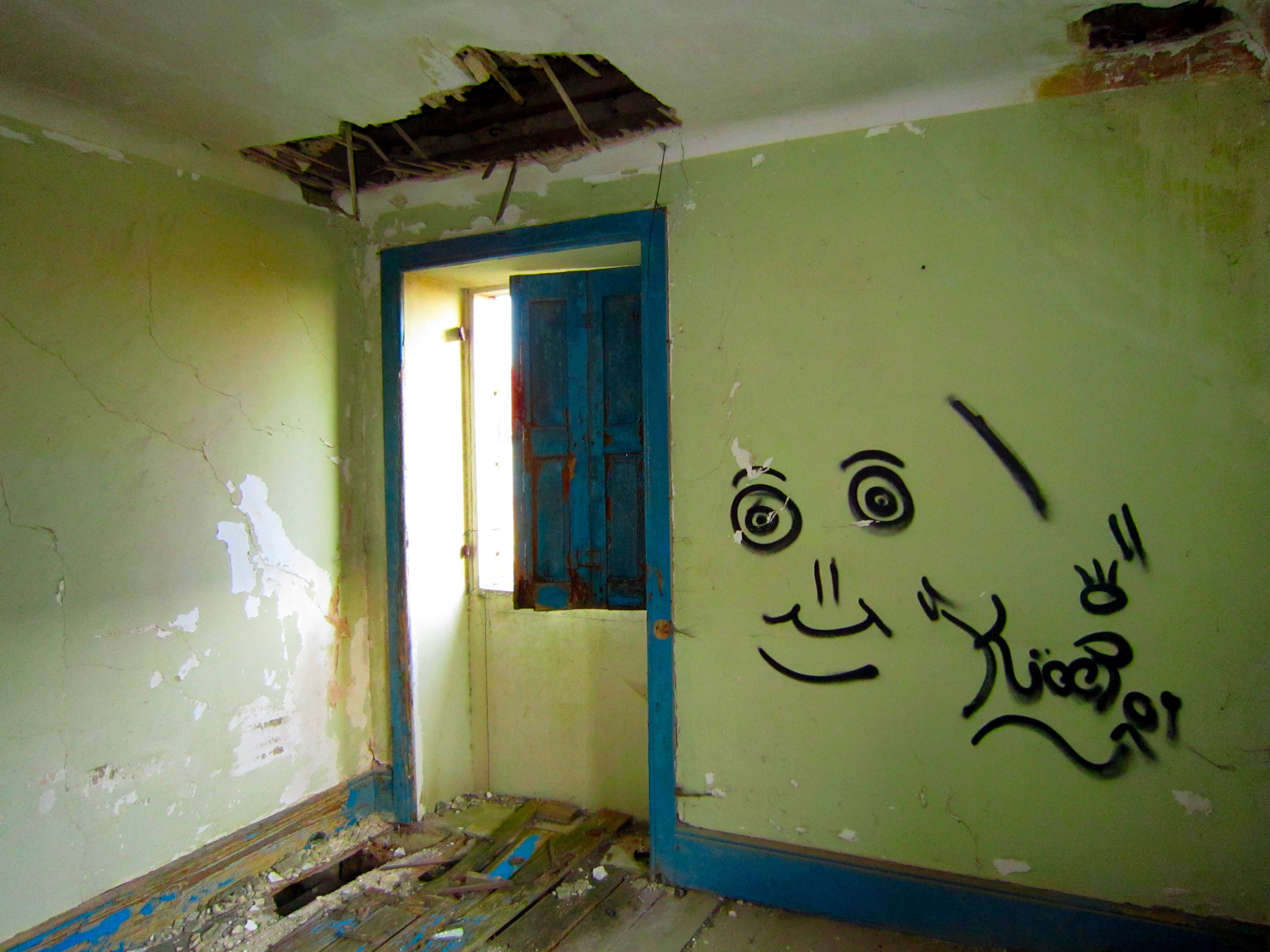 And moving on to the last room, I was both in a state of shock and surprise, as it seems that someone was actually living here. 😲😱 😪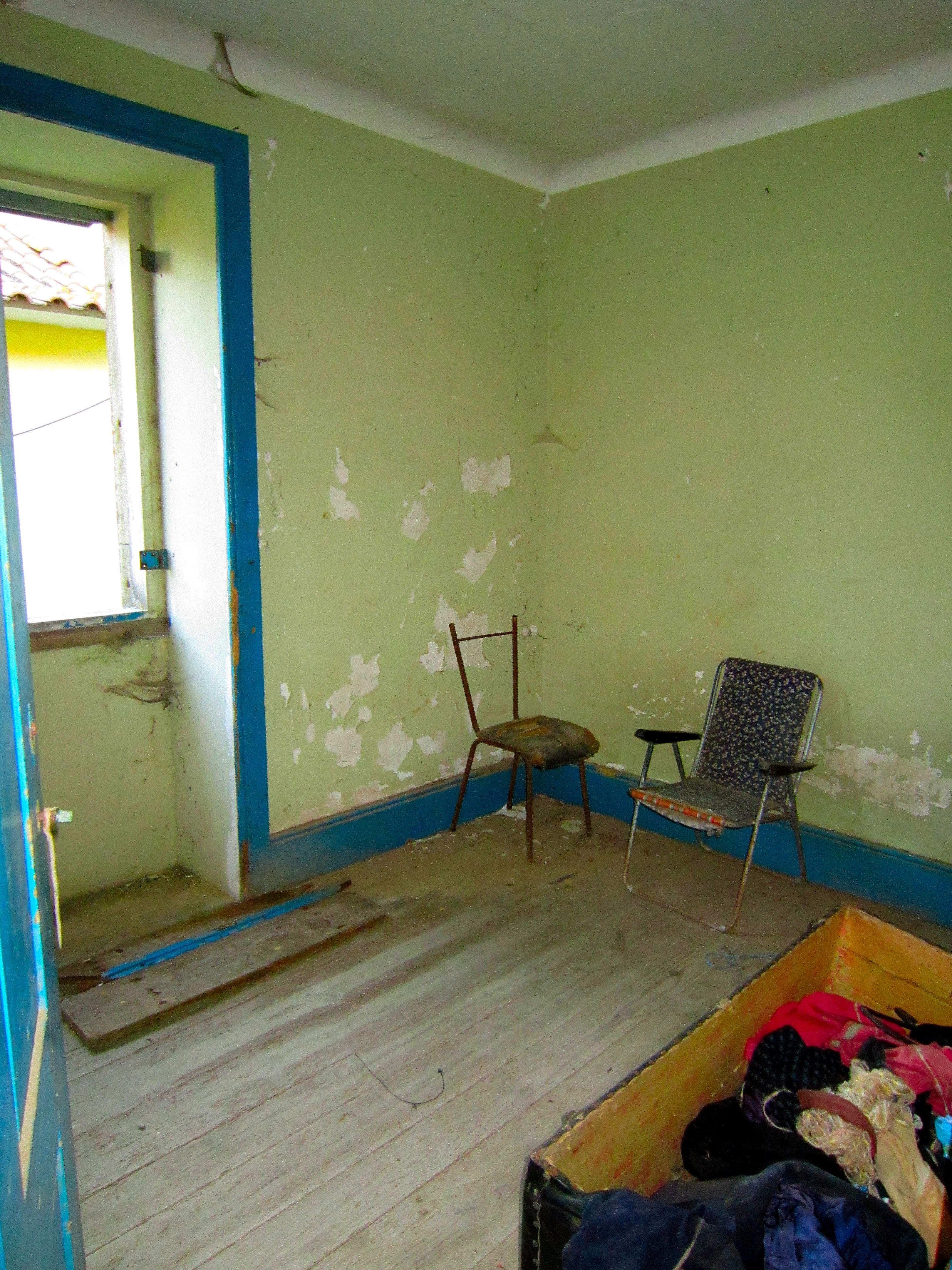 That concluded my visit to this abandoned building.
---
I went out, thinking not only about the reasons someone would leave such a big house to rot, but also about the living soul that was in such a dire place that he (or she) was forced to live in such unsanitary conditions.
As I left, I've met a farmer who said the family got broke during the 80s and no one was ever interested in buying such a place. It's located in a rural area... And unfortunately, Farming is pretty much dead in this country.
Since there was no one willing to buy and the owners had no means to maintain it, what used to be a small palace... is now a public safety hazard.
---
| | |
| --- | --- |
| Camera | Canon IXUS 210 |
| Location | Labruge, Vila do Conde - Portugal |
| | Edited with GIMP |
---
Please feel free to comment. I hope you enjoyed this post.
---
@trincowski signing out.