The Crono Project is considered as the best known worldwide project of transforming abandoned buildings in the city into pieces of art. Between May 2010 and September 2011, the city of Lisbon hosted 16 local and international famous street artists. Next four images represent my favorite graffiti from the Project.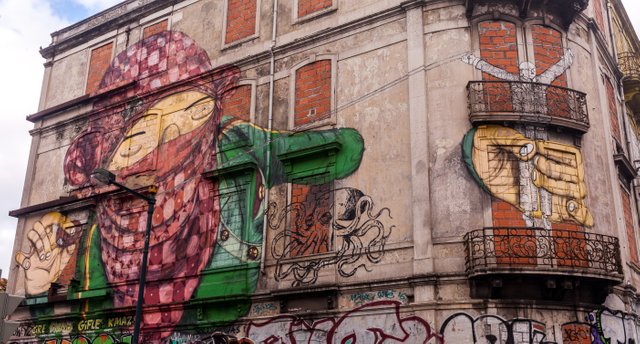 Artist: Os Gemeos
---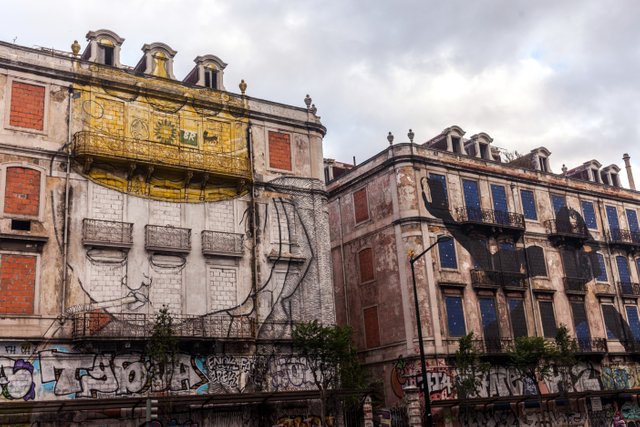 Artists: Blu, left. Sam3 , right.
---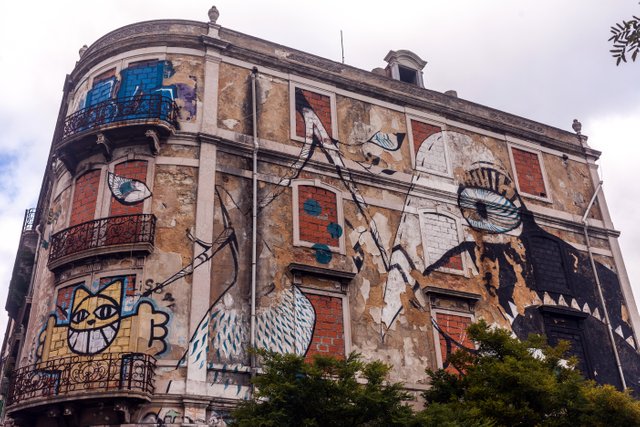 Artist: Lucy McLauchlan
---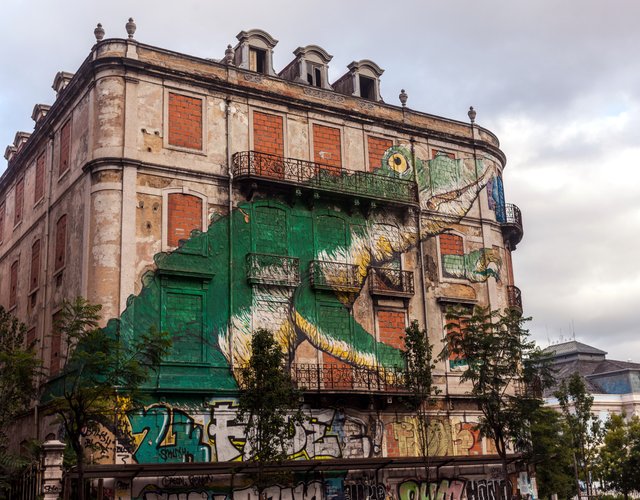 Artist: Ericailcane
---
© All photos are mine. Copyright by @tellurian.
This post is my entry for the Abandoned Shit Weekly Contest - №.25 - 'Graffiti' hosted by @customnature.
Cheers!