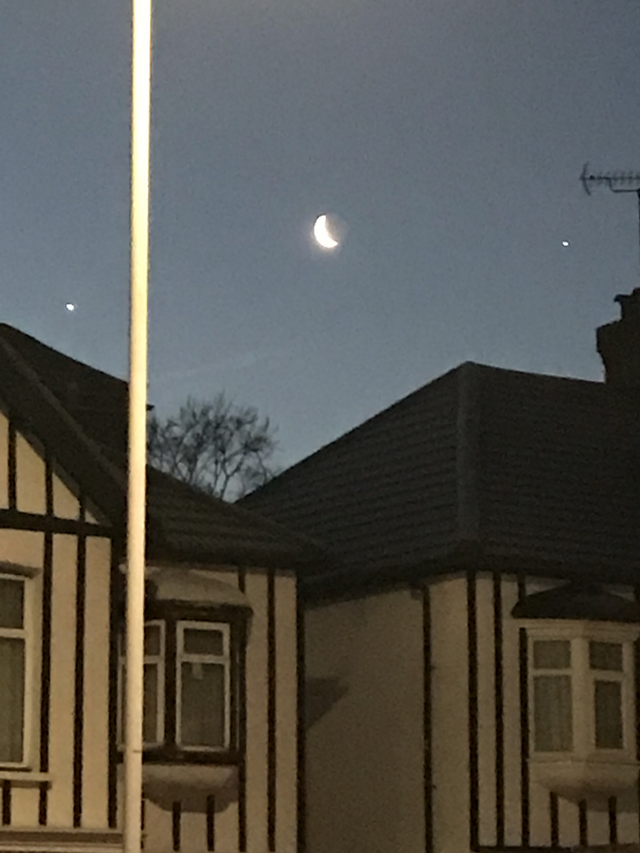 Had an early morning start a few weeks back and managed to snap Venus and Jupiter either side of the Moon.
Photo was taken on a iPhone 7 and I was alerted to the event by one of the free Star Gazing Apps which I would thoroughly recommend if you have any interest in Astronomy at all. You get notifications of upcoming events and a Star map which shows you exactly where in the sky to look, no longer is there a need for charts or maps of the sky or the need for a compass.
If you have an Interest in Astronomy I recommend the following book which is published by Collins from the Royal Observatory Greenwich. The book gives a good guide to all there is to getting into Astronomy and observing the night sky.
Collins Stargazing: Beginners guide to astronomy (Royal Observatory Greenwich)