Hello i am sujonxr.Today i said about my some handmade art.There are some photo what i made.1st picture is about some fruits art.I do it with pencil art.There are some banana,apple,guwava etc.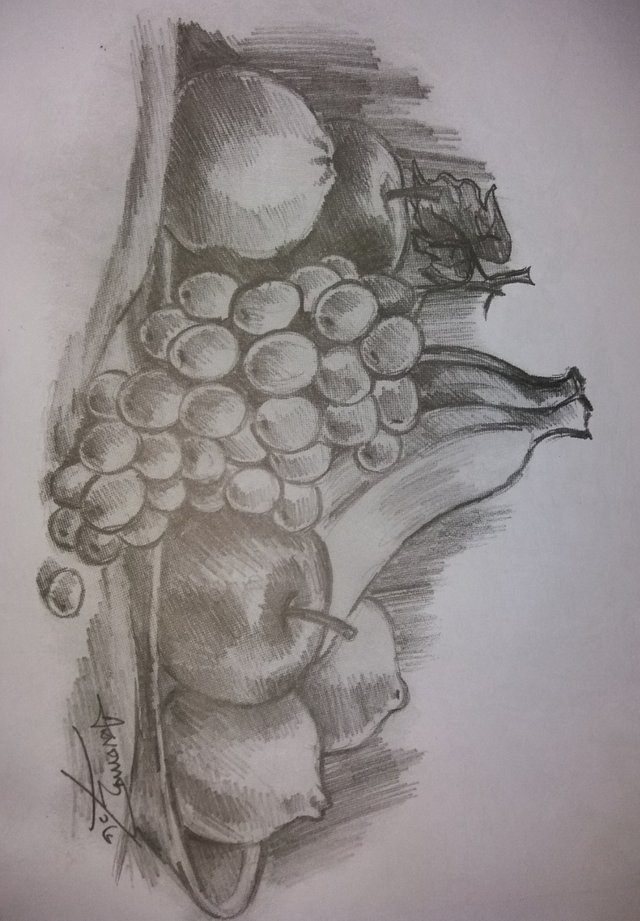 There are my 2nd picture,this is about our well known games kite race.Some children are playing with kite in a open ground.This is color art.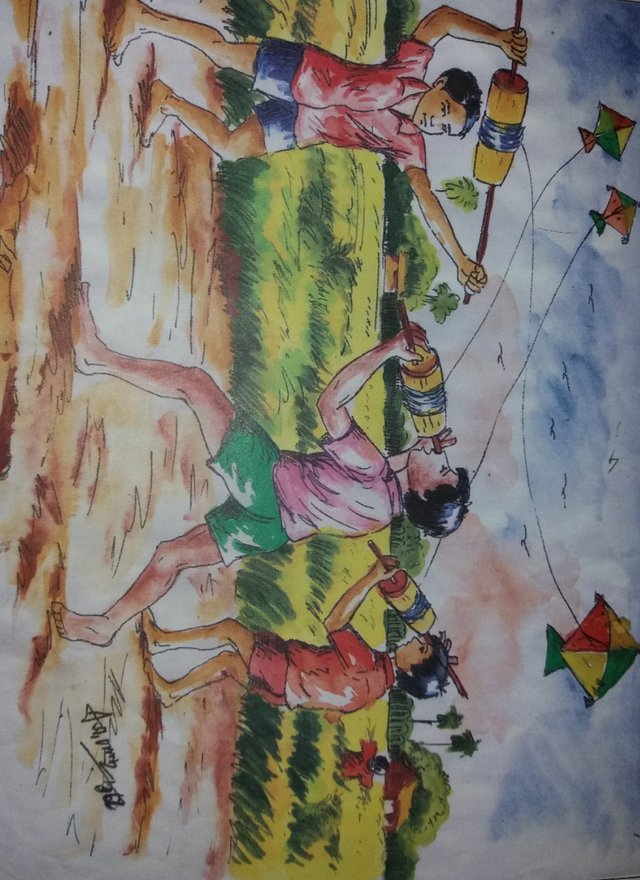 Thats my last art.This about a village house.There have a tin sheet home and some trees around the home and also a cow house.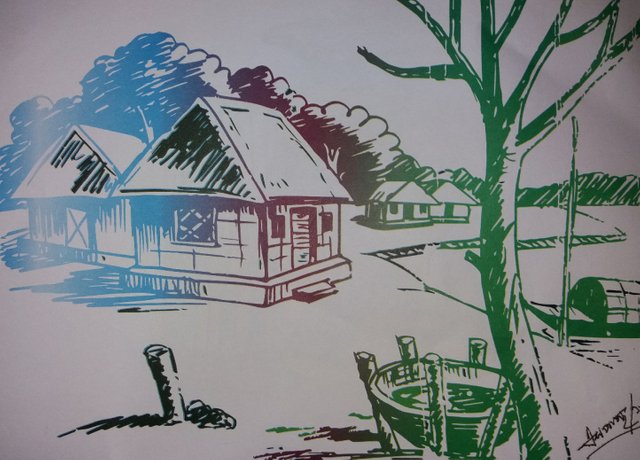 If anyone like my art please upvote,resteem , follow and comment mention sir @r2cornell and sir @havok777.