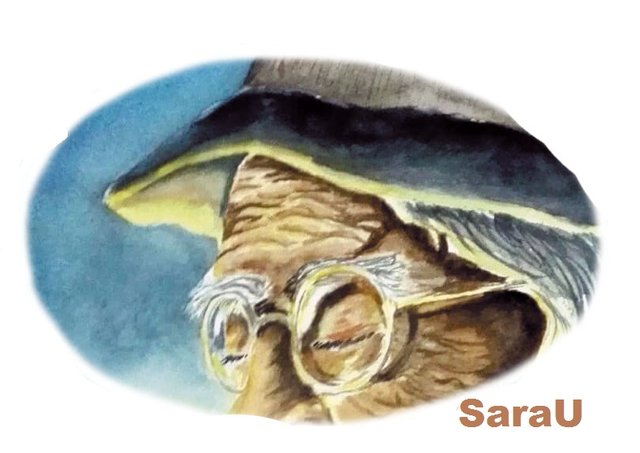 .
Hello
I am very happy, I have returned to watercolor classes.
I entered in January, but for instructor projects, classes were canceled.
I started doing good work as you can see in my other publications, but at home I don't feel the same motivation and commitment, so I put aside the watercolors and I relaxed.
The classes are once a week, I have already taken two classes and in them I conducted this study. The original work is by Vieco watercolorist.
I loved the play of lights with tobacco and candle, I had fun making wrinkles, so much that I think I'll do another similar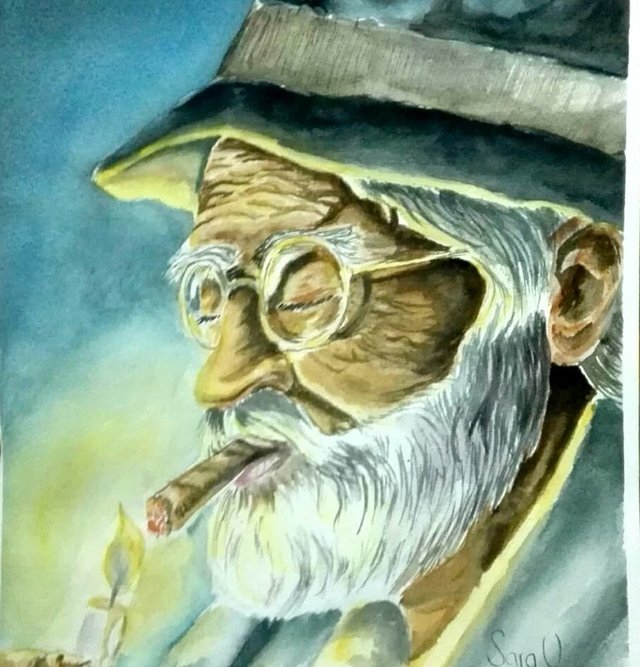 Now I will show you part of the process and a slight explanation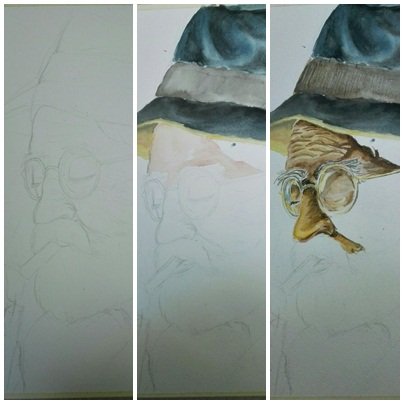 First I made the pencil sketch, I made the mistake of starting with the hat and the face and not the background . this made me complicated a little later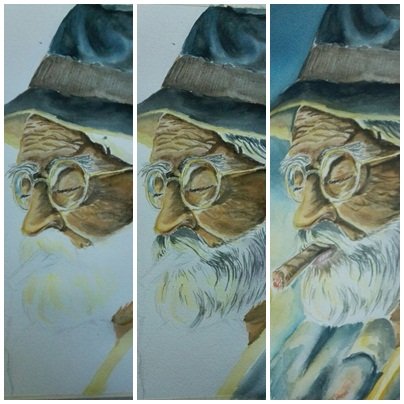 I continued to make the details of the face, the wrinkles are a bit difficult, all the time I had people watching while working and that makes me very nervous.
I noticed that I had made the mistake of the background, when I finished painting the man's details. In doing so at the end, this stayed with small spaces that don't look so professional.
However, I liked the result, I enjoyed the process and will continue to attend the classes :3!
See you later ;)