Hello steemians!
I am RYO.
My manga projects report!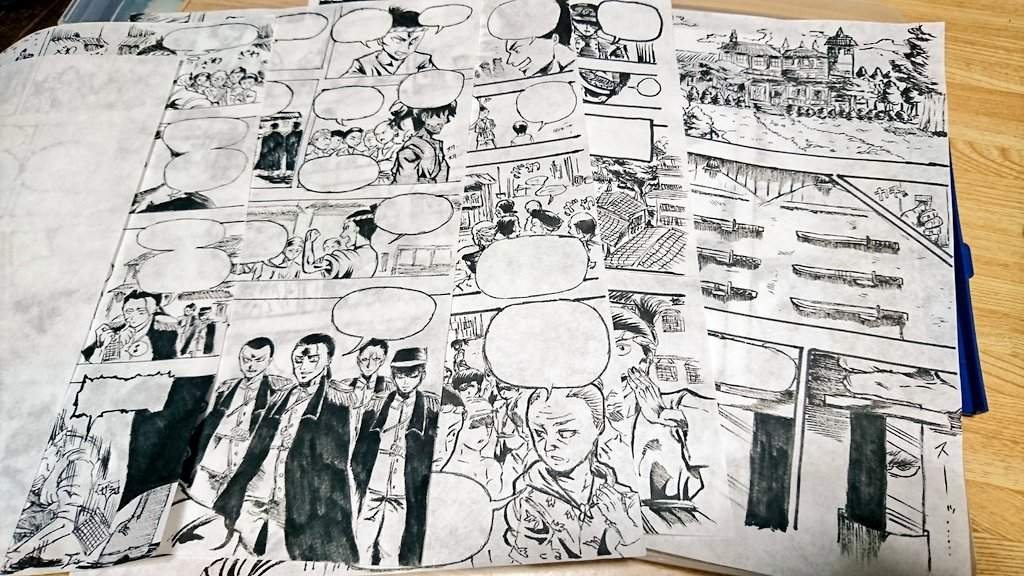 The manga project is progressing little by little!
Since I am Japanese, manga is also Japanese style! Read from the right!😀
I will tell you about the content of the manga again!
This manga is a samurai manga set in Japan 150 to 160 years ago.
Although there is a fiction part, I draw the actual history and the samurai(japanese) culture.
In Japan, a new government was born 150 years ago.
"The winner speaks history"
The losing samurais have misunderstood in today's Japanese school and the media and continue to convey.
So I will draw a story that includes the true history of Japan.
I am convinced that the true spirit of the sealed samurai will fascinate many people!😉
But…the problem is my English ability😓
but it's okay! If my English is unknown, the picture will help me!😆 It's a good point of manga!🤣
If I were a novelist I was failing!🤣
So I will return to the manga project😉
Thank you for reading!
Posted using Partiko Android