Alien
Creepy bugger, eh?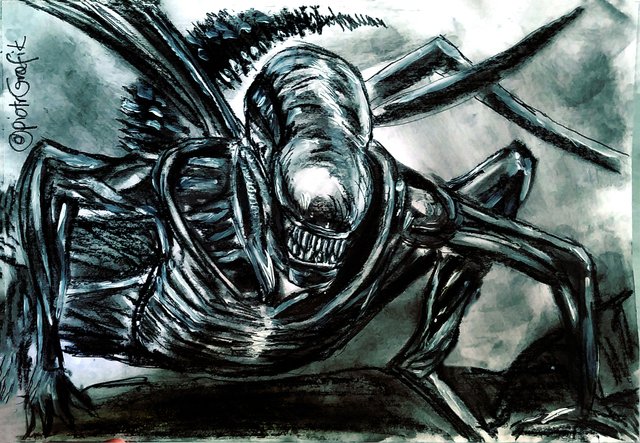 Charcoal is my favorite drawing tool lately.
It is black, you can fill acres of paper with it in seconds, it smudges easily, and it's black.
Did I mention it is black? Because it is.
And the drawback is - it not only the sheets of paper makes black.
Hands, desk, my chair, my cat, even my bathtub is black now.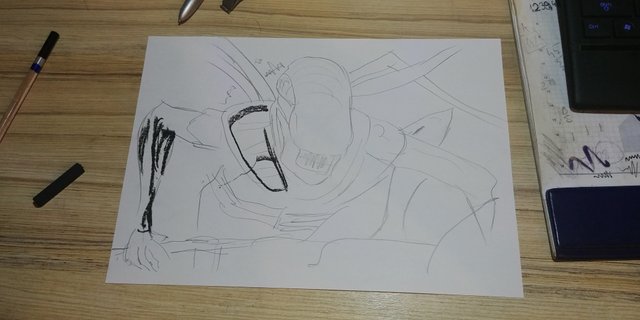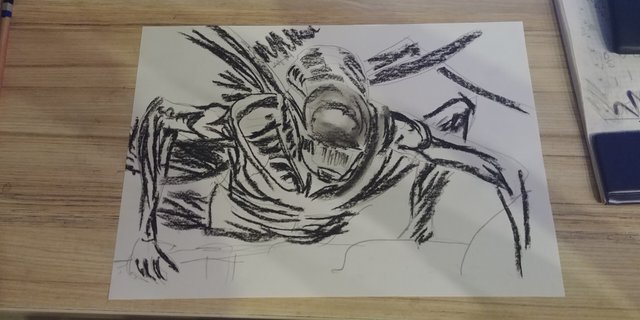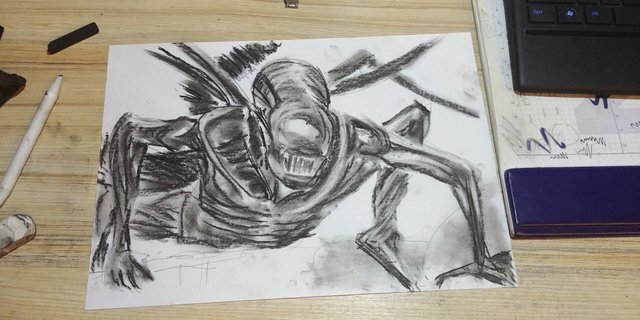 It wasn't shiny enough, so I ... Fuck it, lets acryl it a little!

Da GiF: