"Starry landscape"
Hello, dear Steemians! ☆
I wanted to show you my art piece. This is my painting- "Starry landscape".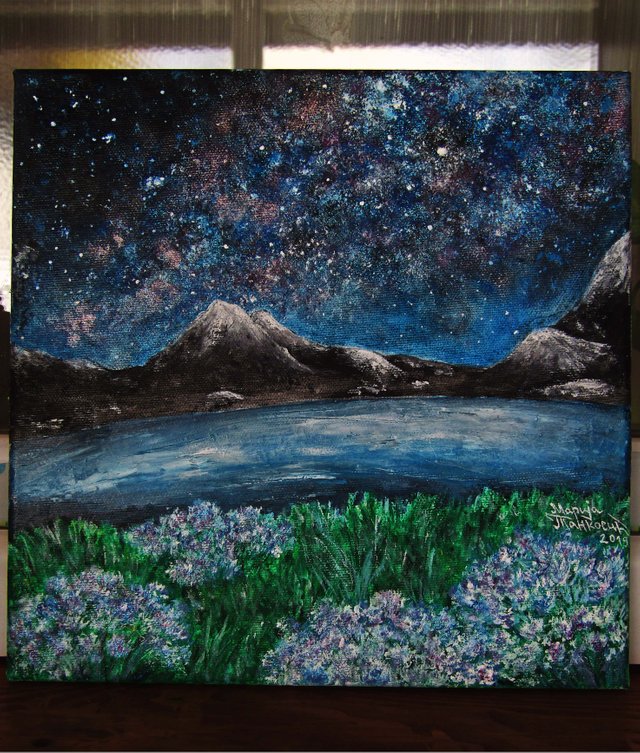 This is the first painting I did, I can say, by order. So far I've been painting for myself, for my friends and my family. I can admit that it's hard to get separate of your own artwork and give it to someone who is not close to you.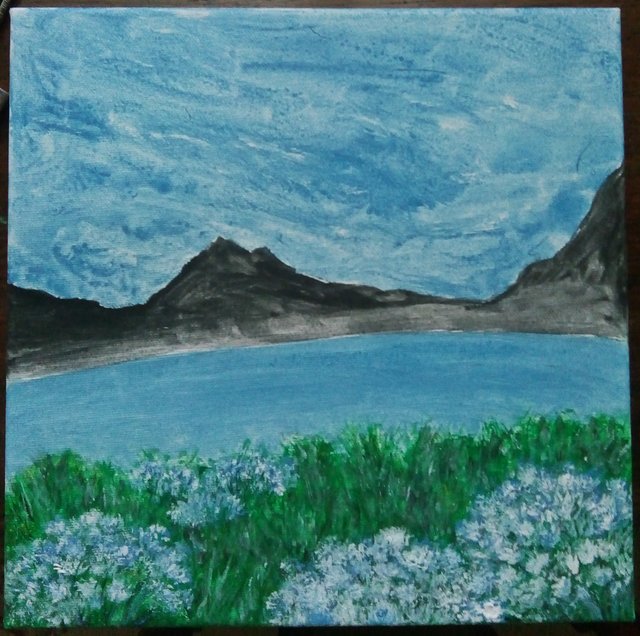 I finished this painting for one day.
It was important that the painting had a blue, green and purple/pink color, so I adjusted them.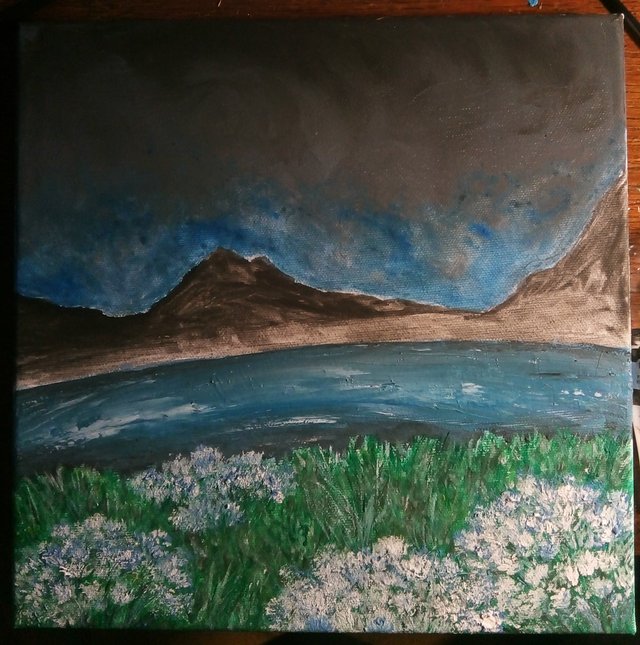 I used acrylic paints and tempers, nail polish and eyeshadow (pink color on background). At the end, as I always say, I covered the painting with lacquer. Lacquer really gave beautiful shine to painting, tempera and acrylic paint was matte, with lacquer the colors are more intense and stronger. Also, the eyeshadow is not removed because of the lacquer.
This is how it looks now.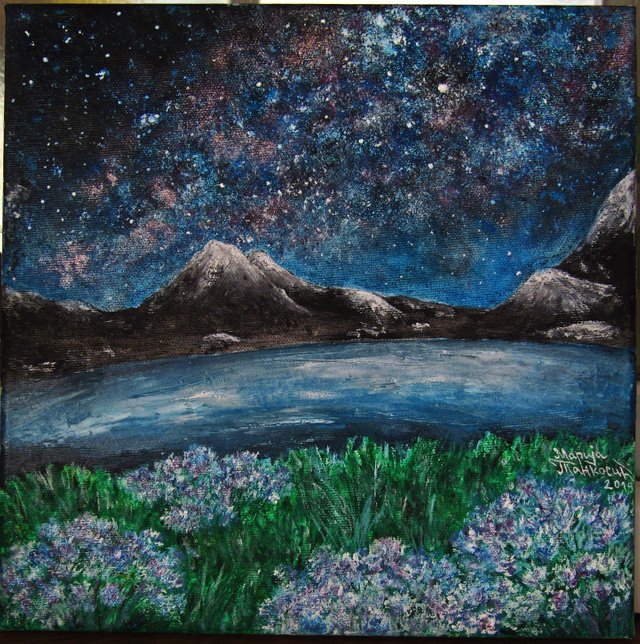 I used mostly thinner brushes and my fingers for this painting. Size of canvas is 30x30.
I hope you liked it.
Thank you for stopping by.
Have a nice evening.