"Rusalka" (Water nymph)
Hello, dear Steemians.
I wanted to show you my art piece. This is my painting- "Rusalka" (water nymph or water spirit).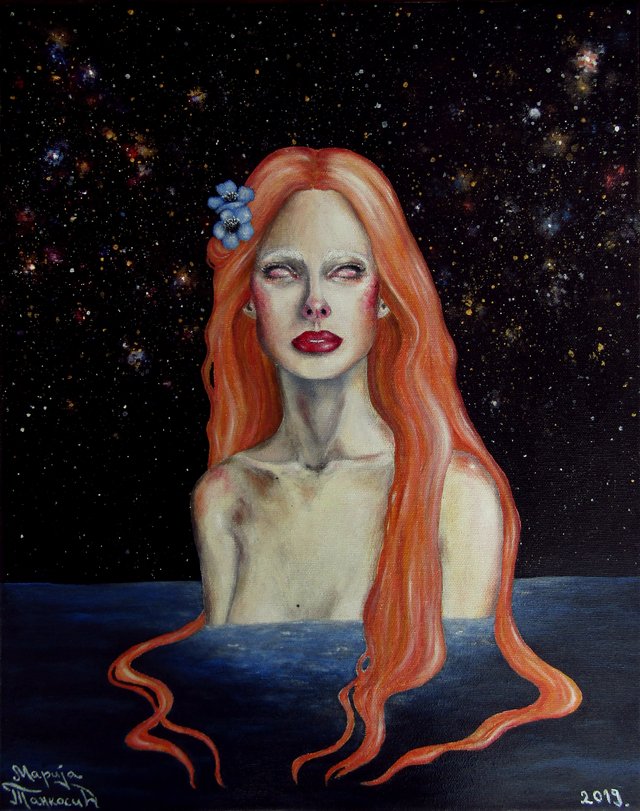 . . .
Since I love mythology, I decided to show some supernatural beings from our Slavic mythology, mixture of my ideas and descriptions from our traditional culture. I really enjoyed painting this. The facial features did not change much during the work process.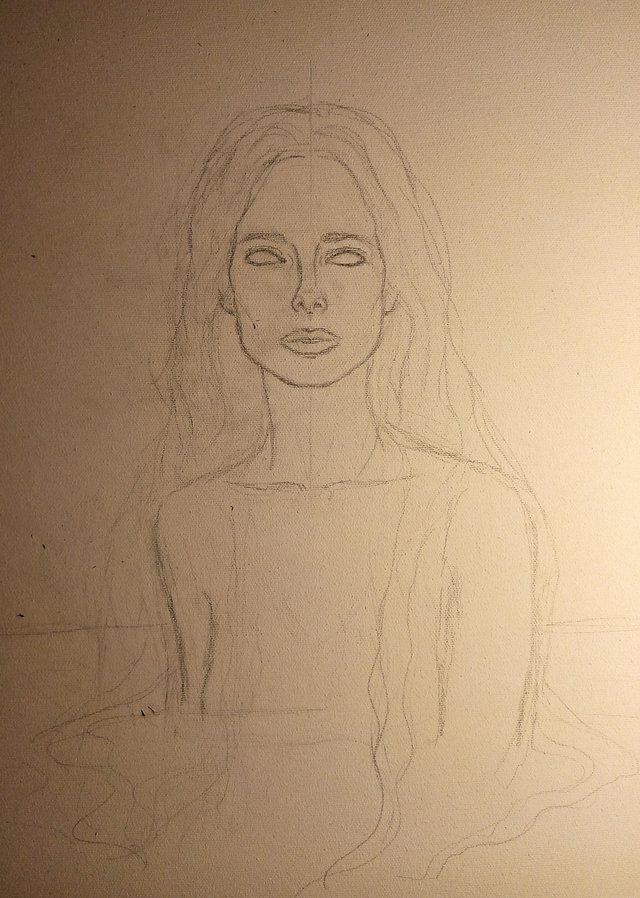 It is the largest canvas so far, the size of the canvas is 50x40. It is more interesting to paint on larger canvases, I find it more challenging and nicer to the eye.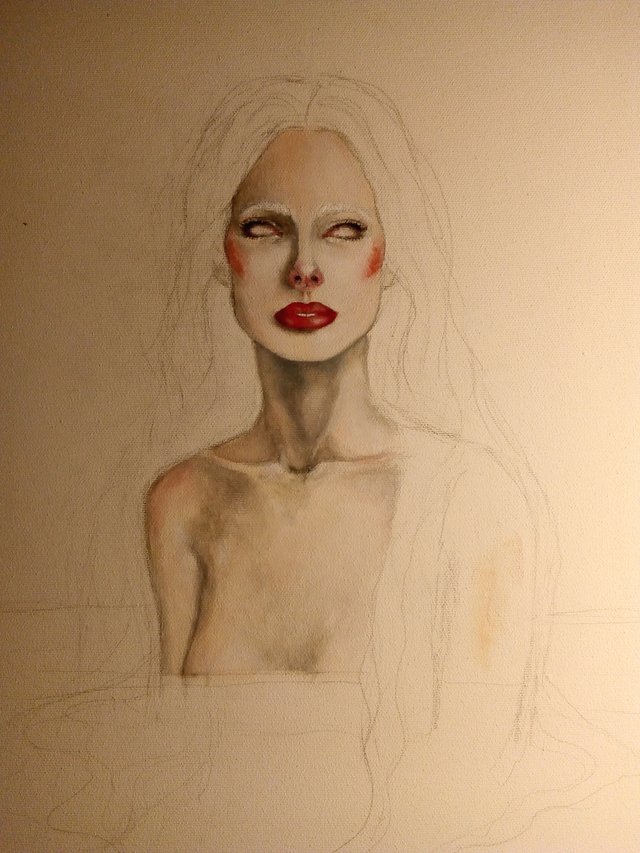 As before, I used acrylic paints. I plan to switch to oil paints after a while. Acrylic paints suit me, but I want to see what the difference is between acrylic and oil paints.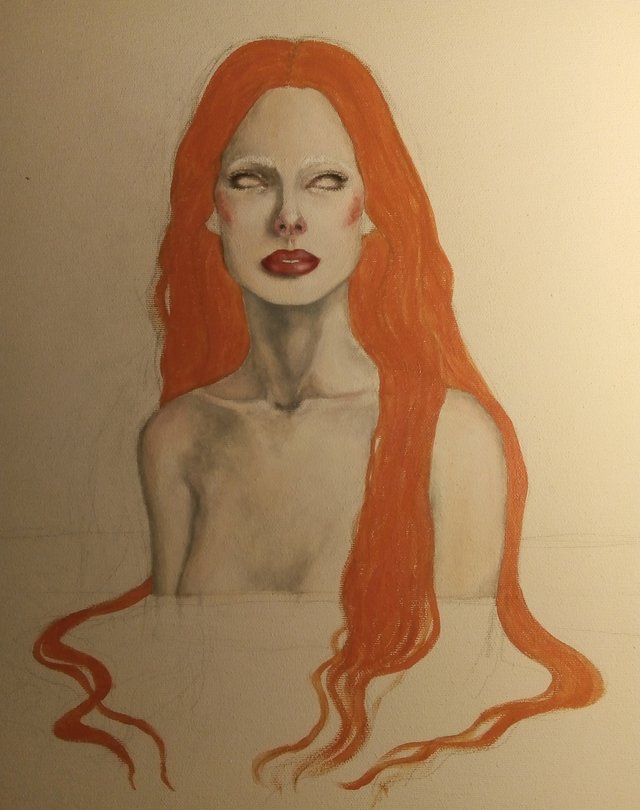 I protected the painting with lacquer for acrylic paint, I used a thin brush for facial features and a biger brush for the background. Also, this little orange seen in the star-shaped background is an orange eyeshadow.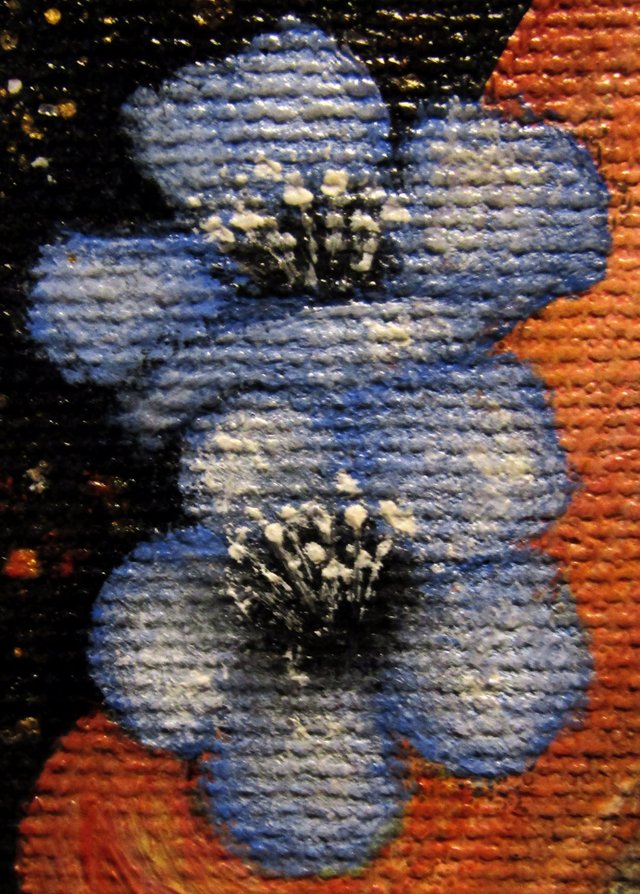 I will continue the story of the supernatural beings of Slavic paganism with the following paintings.
I hope you liked "Rusalka".
Have a nice day.