Greetings steemians
Hope you enjoy this fresh new year and all is going well.
Today I want to share with you a picture that originally should have been posted more than 2 months ago - my last piece from inktober series
Slice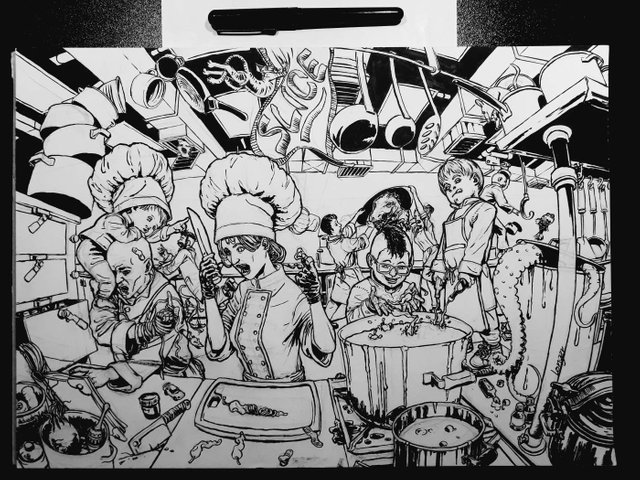 "the recipe says clearly - Just one slice of jalapeno pepper"
This one is A3 sized paper (twice the size of my other inktobers) and I took my time doing it through almost all december. slooow, I know. Hope you like it.
But finally it is here. Glad I finally finished it.
process
initial sketch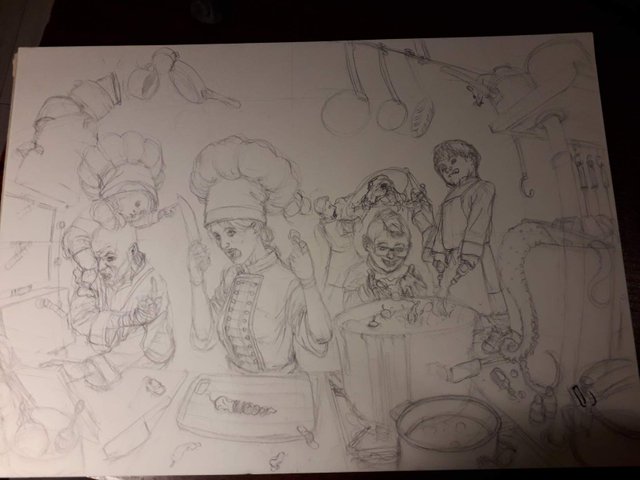 inking with my beloved pentel brushpen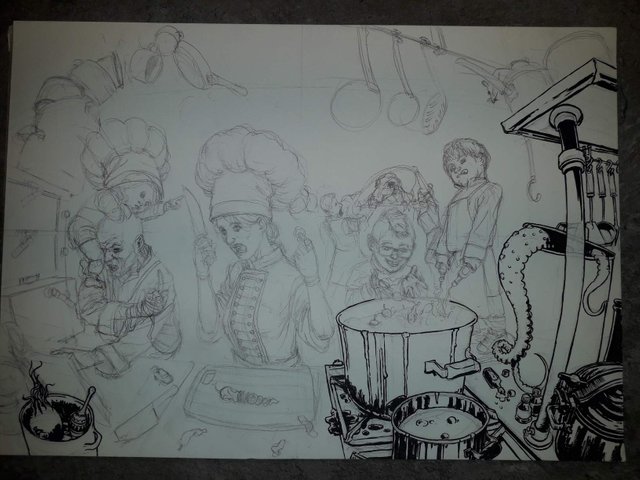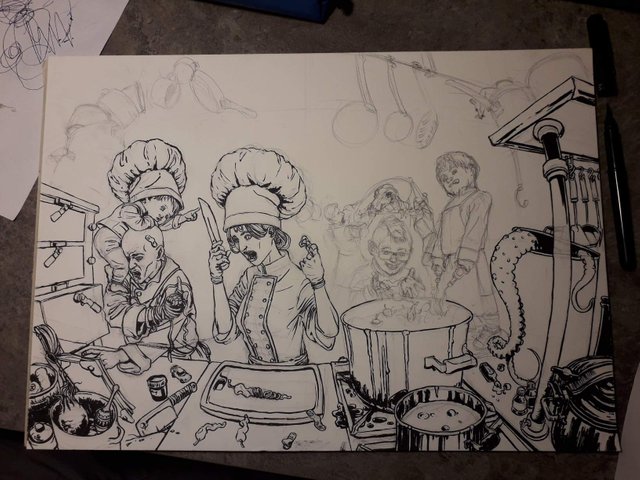 ran out of ink :( good thing I had spare cartridge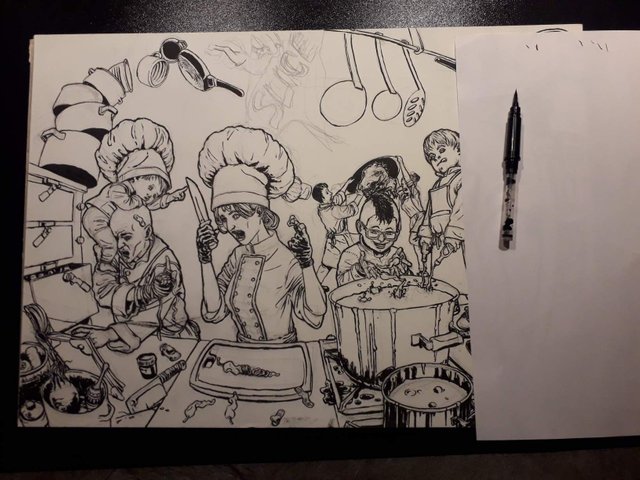 aand done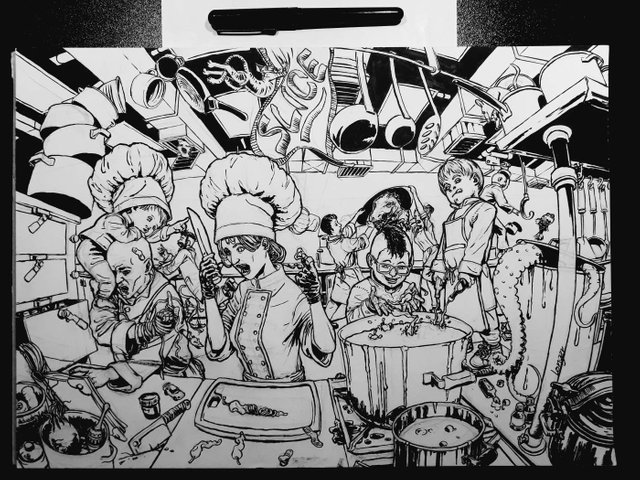 details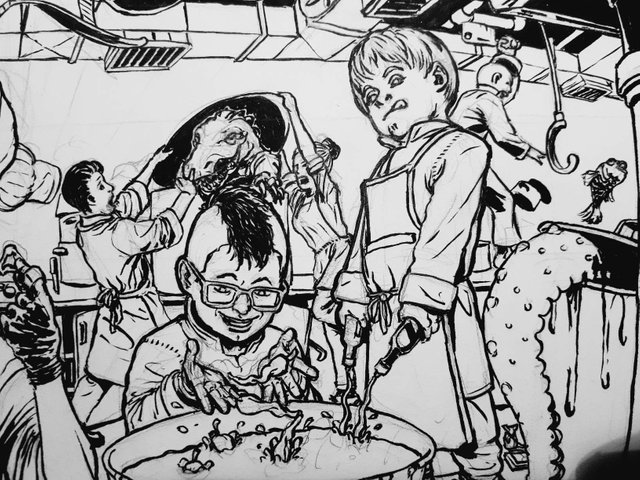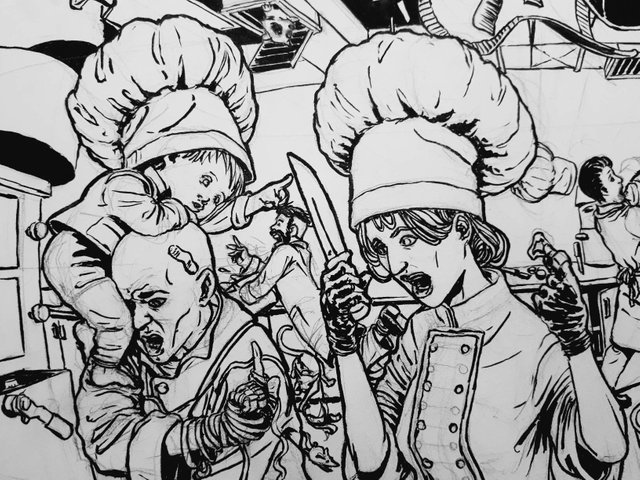 whew... took me almost a week to put this whole post together :(
But I hope you enjoyed it
Cheers
Posted using Partiko Android