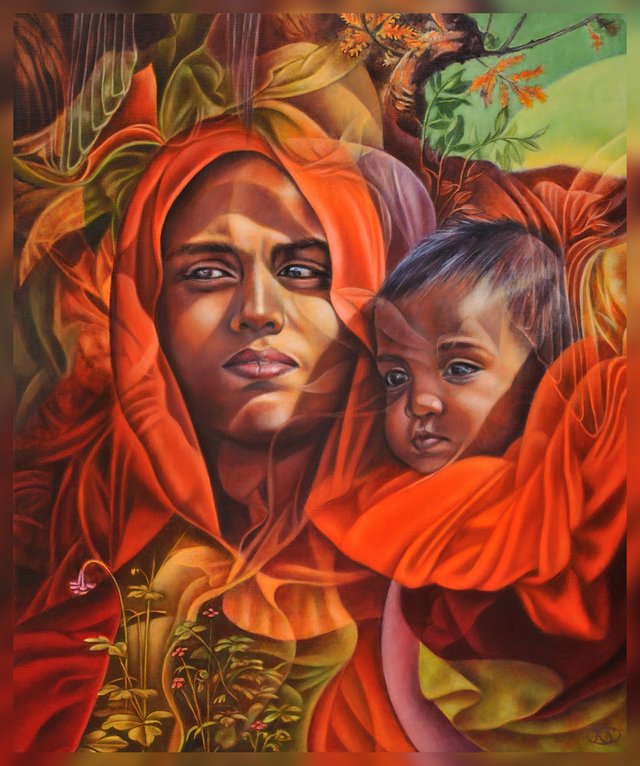 Mothers with children are an eternal theme. This proud young woman from Rajasthan and her child are symbolic of the the link between humans and nature, a reality which contemporary thinking often tends to ignore.
I treat the subject of humans as a part of nature in my paintings because it is my intimate conviction that the realization of our dependance on and harmonization with nature is what, if anything, will save our species and many others from extinction.
From Nature, the Gentlest Mother by Emily Dickinson:
Nature, the gentlest mother,
Impatient of no child,
The feeblest or the waywardest,
Her admonition mild
In forest and the hill
By traveller is heard,
Restraining rampant squirrel
Or too impetuous bird.
How fair her conversation,
A summer afternoon,--
Her household, her assembly;
And when the sun goes down
Her voice among the aisles
Incites the timid prayer
Of the minutest cricket,
The most unworthy flower...