Emergency Post! - Memories of an Idiot (25 July 2017)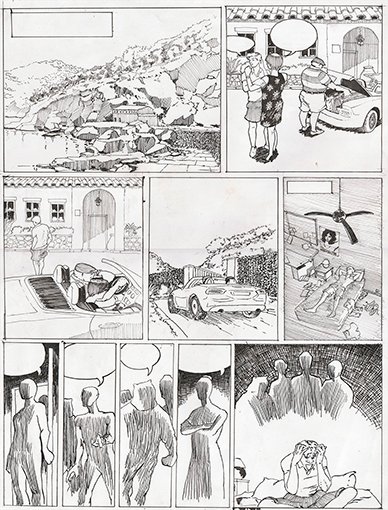 The story
Today, I was playing with steempress plugin in order to connect both steemit and my website. Unfortunatly, this comes to nothing.
Then I received a push notification from my friend @mathowl informing me that something went wrong in my blog.
A horrible mark of my attempt to connect both platforms was published by mistake in my beautiful blog.
-Oh my god! My reputation!! I claimed :)
So, I shift into ZULU mode, and, as I have been a software developer long time ago, I know how your brain can save unexpected situations when you get into ZULU mode Release Candidate Delivery. Coffee, turn off phones, turn off internet and just you and the Mark Down Editor. Buddhist Concentration, man, you only have 30 minutes to fix this situation if you don't wont to became a Plankton III again!
The Workout
Sometime ago, I make a bande dessinée that is a comic. Well, I only did one page.
but I realized that I could finish it. I only wanted to test my capabilities as comic writter.
Here are some sketches of the process:
Draw in a unclassified paper
I don't know why, but the best sketches I have made in my life are always done in anonymous pieces of paper. Like the envelopes, the napkins of the bar a paper in the kitchen. Those pieces of paper contains unusual sketch treasures, the more irrelevant the sheet of paper is, the more you can find a jewel in it. Sheet of paper with Olive oil marks are just incredible. So, I used to collect plenty of them until my inspiration decide to work.
Here are some examples: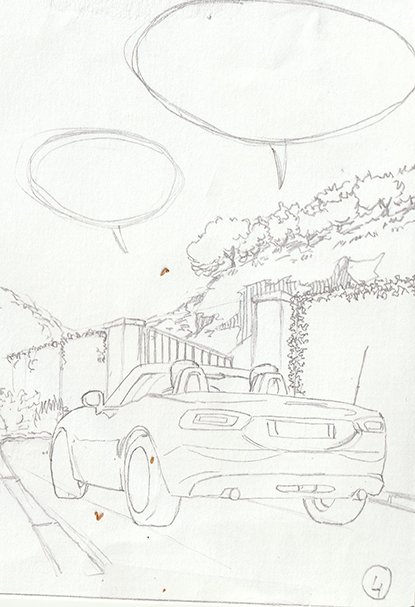 Parents escaping from disastrous son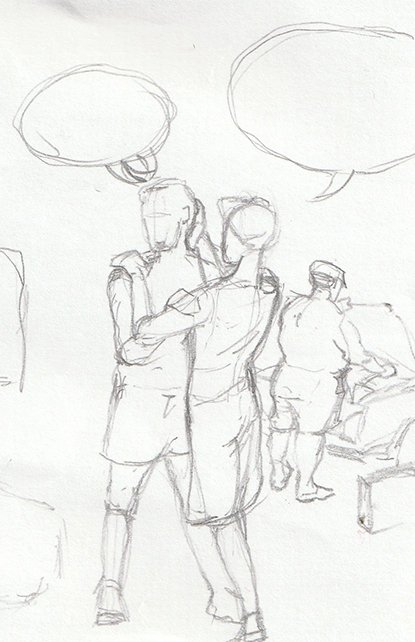 mom castrating her son
Inking
When the drawing is finished, that is, it has a good mix of irony, good stroke and dark side, then we are ready to inking it. Sometimes, an unexpected stroke of ink changes everything. It is an art I will never masterize, so, when I entered into those troubled waters,I do not know how I'm going to get out. Maybe, the story takes a new direction.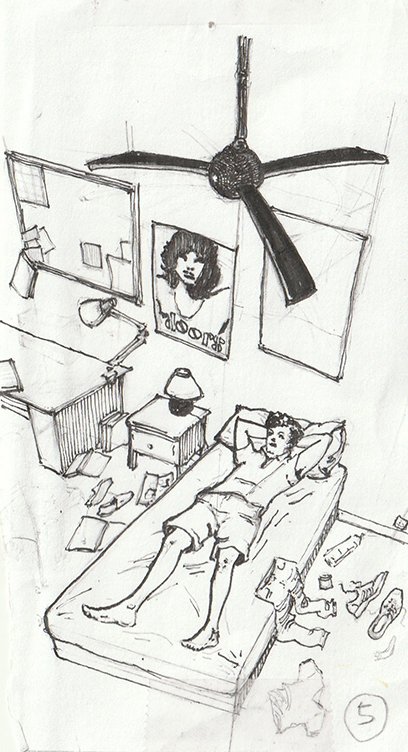 "Cancel my subscription to the Resurrection, send my credentials to the house of detention." (Jim Morrison, When the music is over, 1969)
The Layout
Then I copy again all the drawings into the big paper. And I begin again the whole process: Drawing and inking.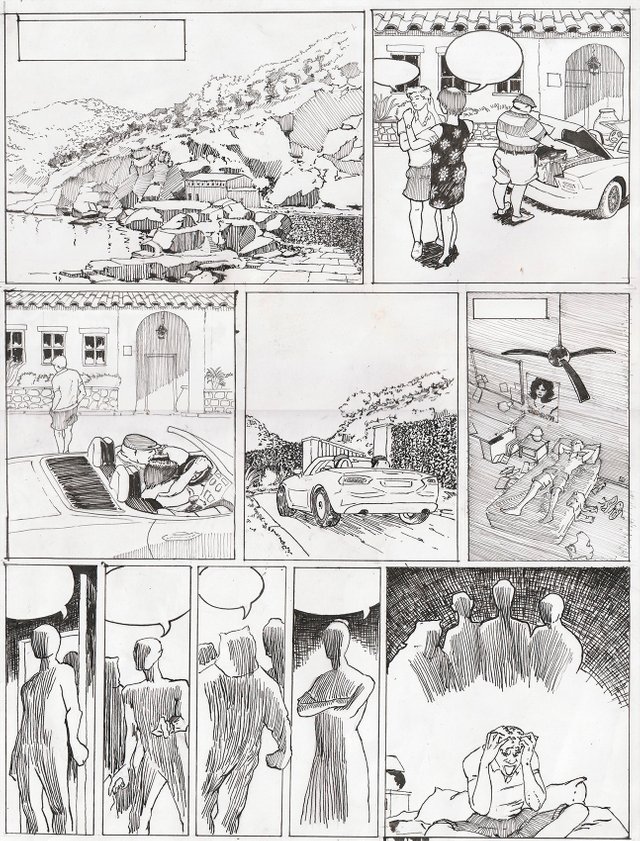 Memories of an Idiot, summer culpability
Finaly, lettering: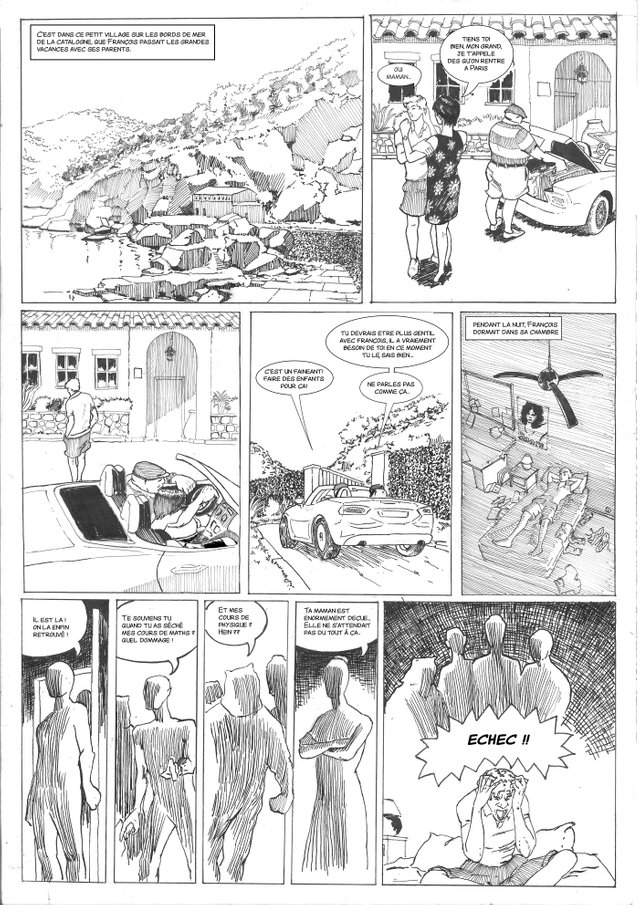 Maybe, someday I will come again to my Idiot and finish it. I don't now. For instance, my Idiot has helped me to solve this obfuscating situation.
Have fun!
PD: This is not the post I promess to my inspiring artists @veryspider and @scrawly. I am working on it, stay tuned!