All I want to do is paint...
---
Lately, I have been very busy with my 5 days a week "real job"... 😂
But late evening after office worked well for me where I managed to get an hour or so to paint and it also refreshed me after a tiring day.
So, I started working on this artwork some 10 days back and it's actually now within days of being done. Just need 2-3 more days to focus and work on details.
---
Honestly, I didn't start this artwork with much thoughts on the elements but I had an idea of how I want the end result, and I am glad it's turning as I wanted.
I had a vision of fierce society, how we are trapped with the needs and expectations of the society. How we are forced to behave the way others want and everything becomes like a cage which gets tighter and tighter day by day.
But halfway I was told its turning more like something inspired from Game of Thrones.
So I thought you might like to take a peek at what I am doing lately. I have already spent some 50 hours on this artwork but I am happy with the results .:)
What do you think???
---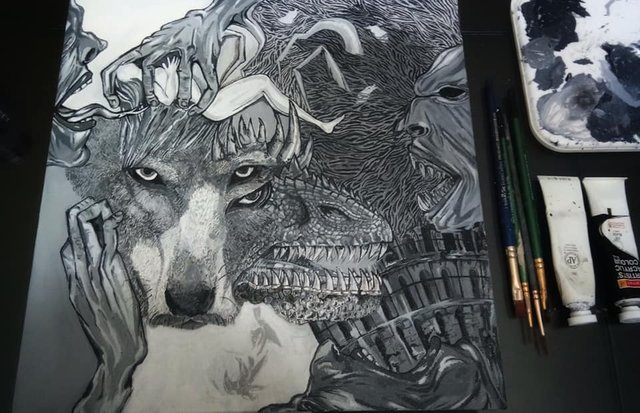 ---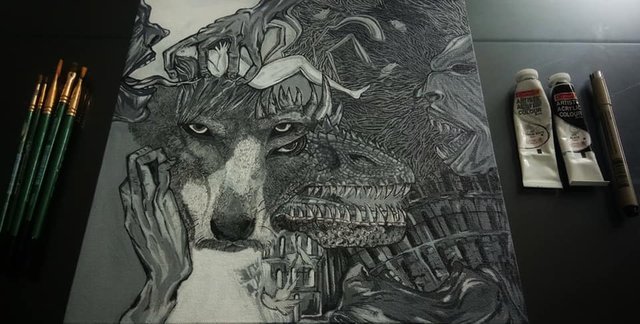 ---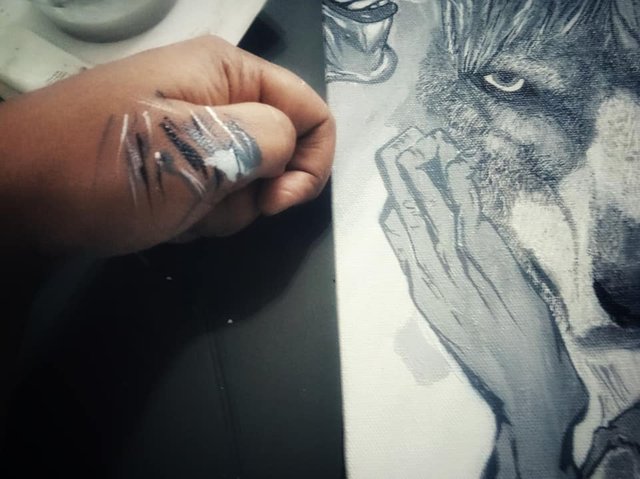 ---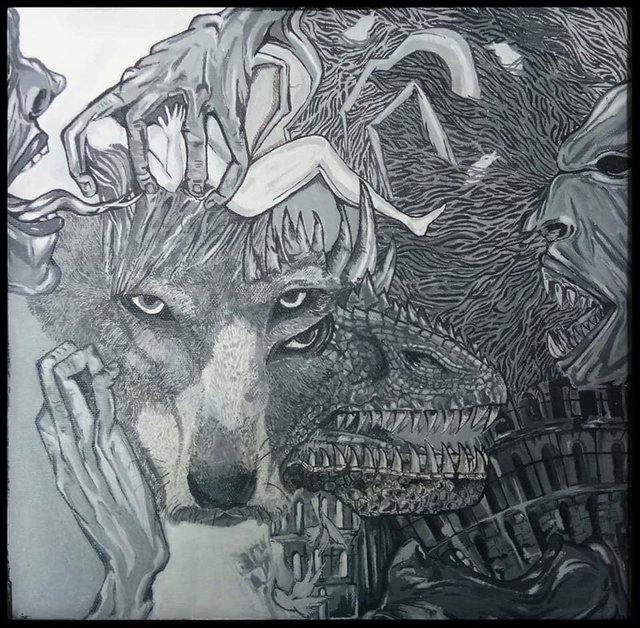 ---
I will post my step- by- process once it's finished. :)
Back to work now.
---
I hope you enjoyed reading my post and I am grateful for every Upvote, Resteem, and Comment. Until next time! 😍

All content and photos (otherwise stated) are by @itravelarts
Love. Swati ❤️
Follow me @itravelarts