Ballpen Art: Adaku the foodie
Hey! Steemit Universe it's been a while.... But I'm back with another piece.. Check it out.... it was a quick one not too big.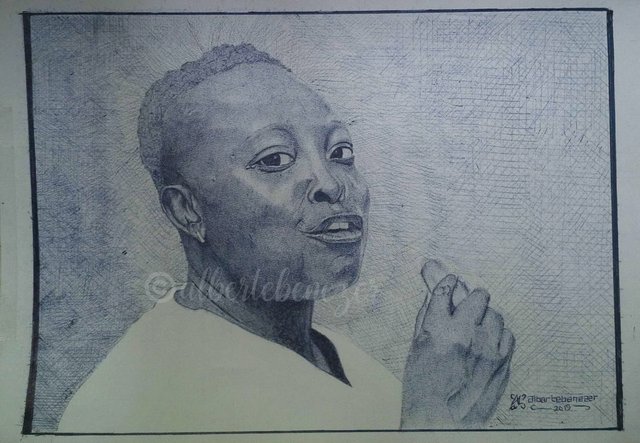 Done with ballpen(Biro) and Needlepoint paper
Here are highlights of the progress
Started outlining with pencil using the grids to aid in proportions then some light shading


Then I do hatching to give a kind of foundation.... This makes the shading easier and faster. Then I crosshatch to get my dark shades and other details


More progress crosshatching

4.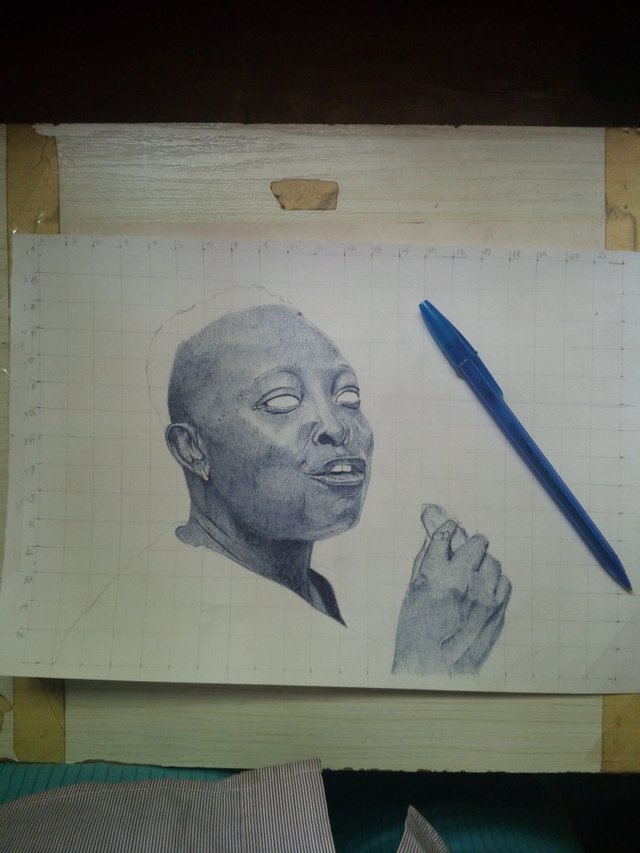 Final result.... Adding a background shade using the same shading technique crosshatching

Thank you for viewing
See you in my next post
Enjoy your day