❗❕❗Tutorial😉🍁" Walk in the park"🍂🤗 👼 Draw with children😏One day at my work 🤣Part № 14
Hello, Steemit!!! 🍂🤗
Today I want to show you one picture of my student. Her name is Nastya.
We painted "Walk in the park". 🏡
Here's what we got: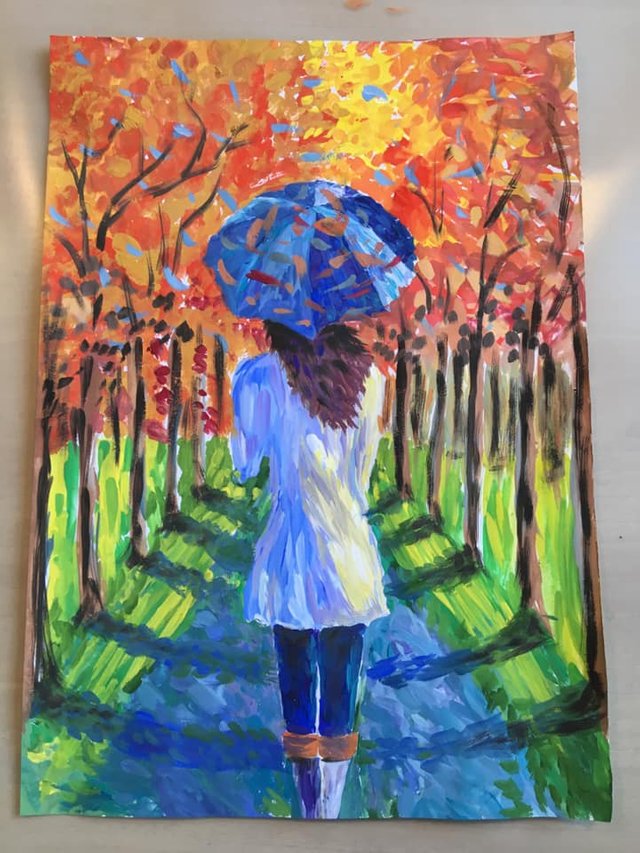 Materials:
gouache;
brushes for gouache;
whatman paper.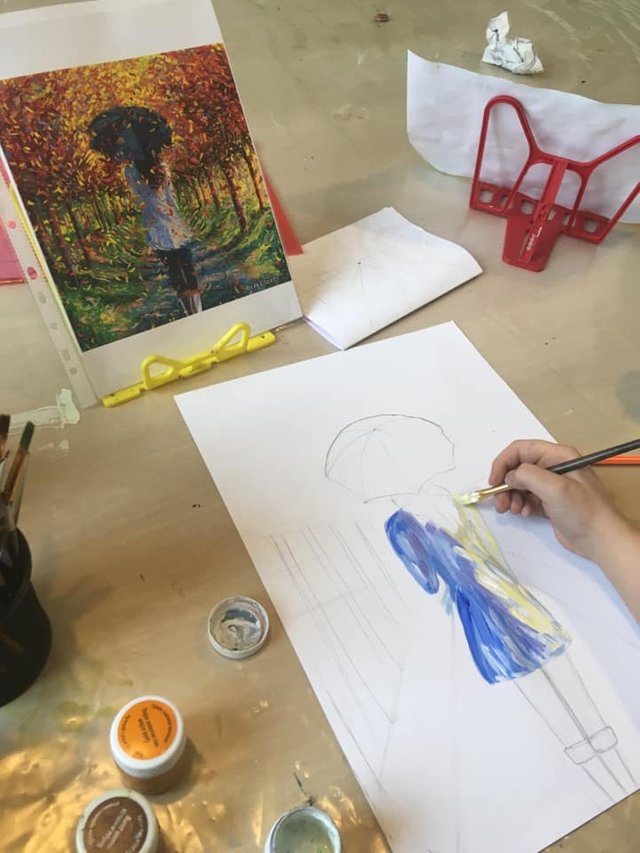 1.We made a light sketch of a girl under an umbrella. ☔👸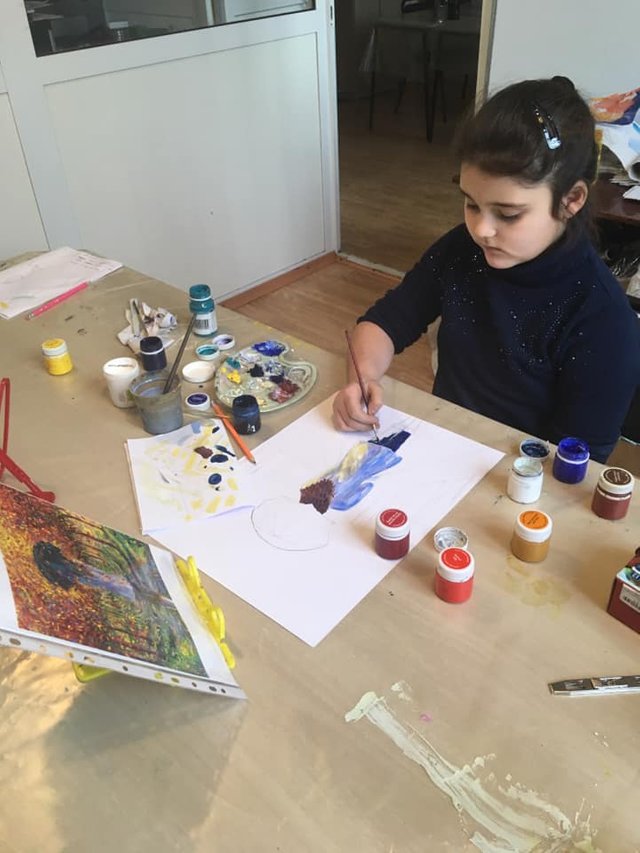 2.After drawing the main details, we began to cover it with gouache.
Since we were painting with strokes, it didn't matter where to start (from the background or from the girl).
Nastya wanted to start with a girl and I did not mind. 😅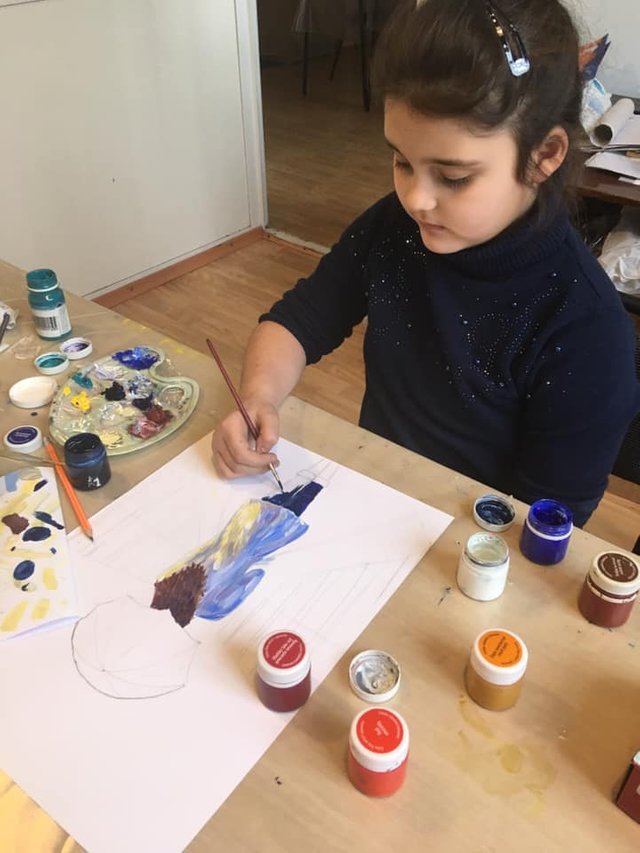 The main thing is to take more shades of colors. So your picture will be more realistic.
And if you study your picture with small strokes, it will be more detailed and elaborated.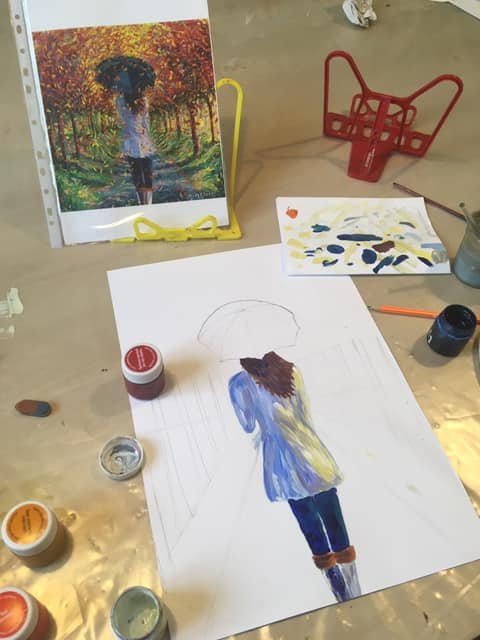 3.After we finished painting the girl, we started making the background.
You can start with a plate, and with the grass. 🙃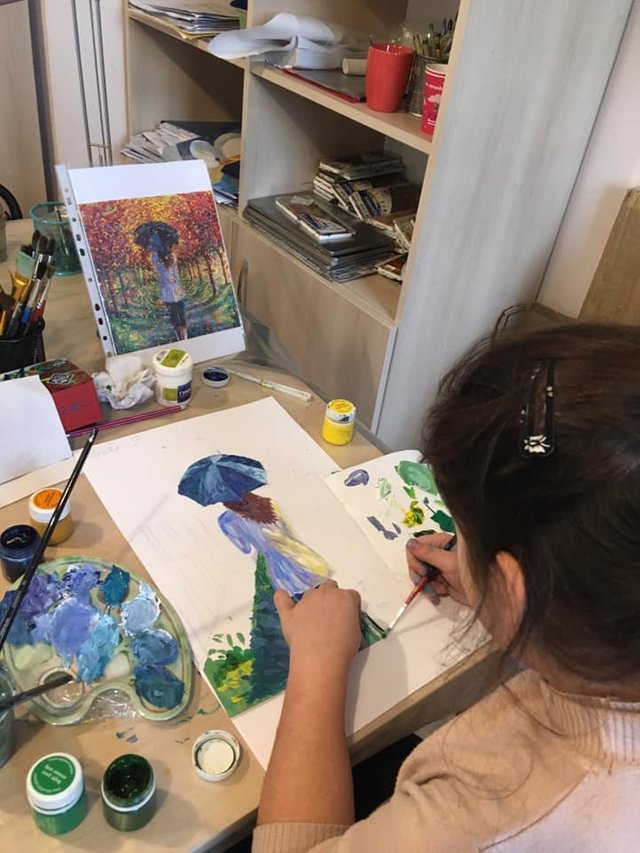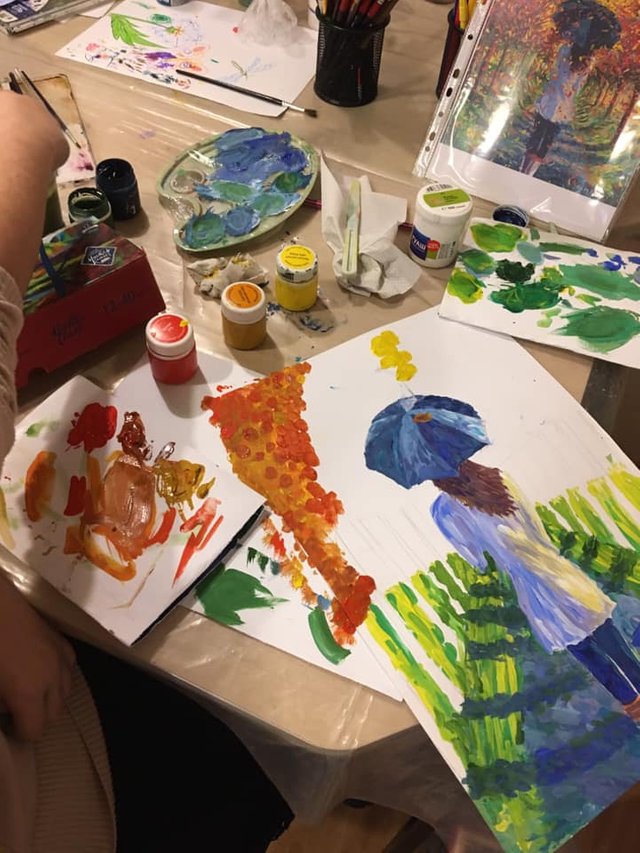 Don't be afraid to make clear shade from tree trunks. It is very beautiful and contrasting. 😌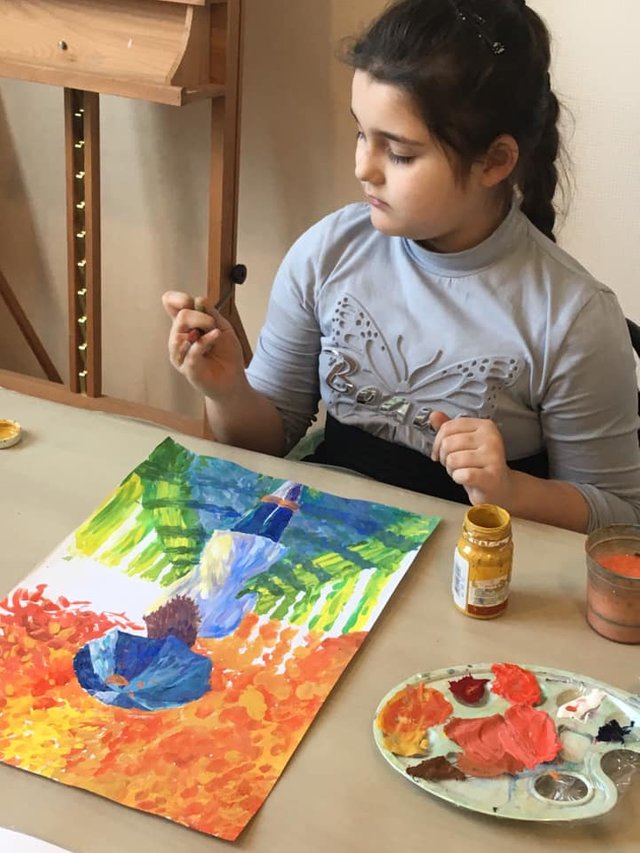 Notice, the more colors the better. And do not be afraid to combine different colors for contrast. 😉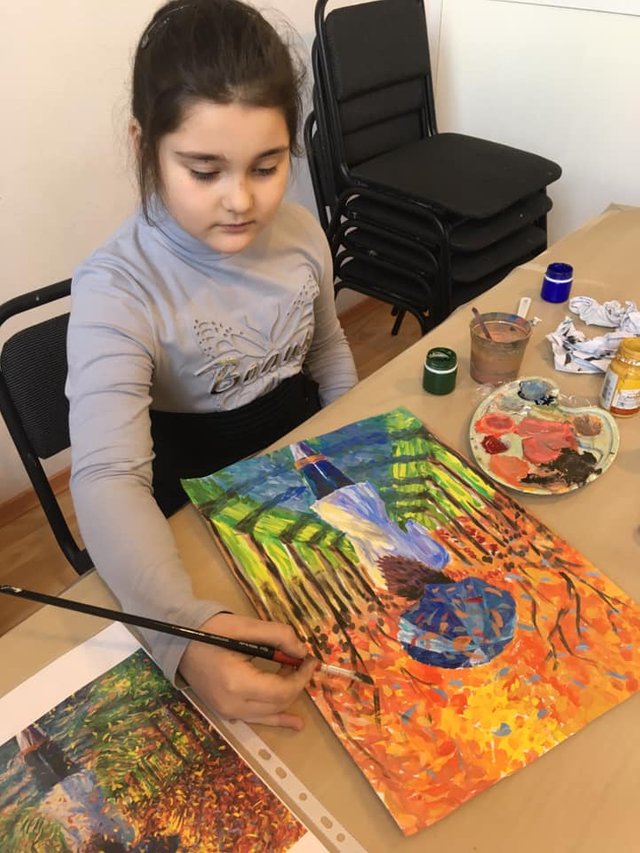 4.When it is done, we started to develop tree trunks.
And in the end it remains to finish the final touches! The leaves that fall from the trees. They were just chaotic strokes of different colors. But it turned out very impressive. 😄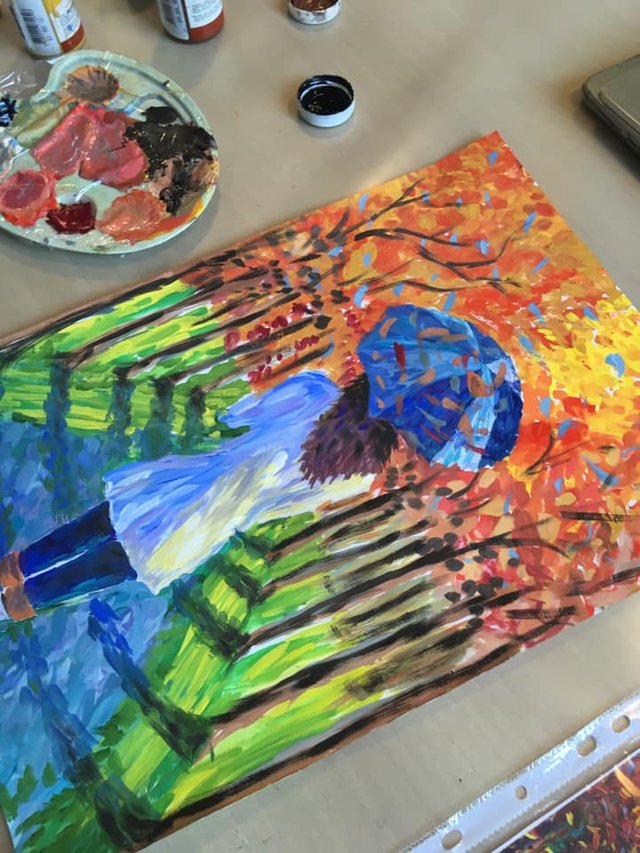 The picture was very beautiful. I enjoyed working on this pattern. And Nastya was pleased. She is well done and she is only 10 years old.
What do you think? 🤔
I hope you enjoyed it. And I was able to introduce you to art at least a little. 😇
Today I say HUGE THANKS: 🧡
@trincowski , @chekohler , @alexworld , @artzone , @artzone.curators , @celinavisaez , @delishtreats , @artzone , @humanbot , @veryspider , @betzaelcorvo , @celinavisaez , @dexxx30 , @lynncoyle1 , @wolfhart , @sudefteri , @nesni996 , @veryspider , @art-venture , @creativecrypto , @mind.inception , @steemingmark , @artbyclark , @flaccidfervor , @patschwork , @ivanic , @maxijgcomm , @kevmdm , @randomwanderings , @glenalbrethsen , @hlezama , @audreybits , @road2horizon , @janton , @melooo182 , @dandays , @splatz , @ivanic , @audreybits , @tibfox , @diytube , @patschwork , @appreciator , @zeusalpha , @adnanjacky2020 , @romiferns