❗❕❗Tutorial😉😱 Vincent van Gogh 👂🔪"Starry Night over the Rhone"⭐🌟One day at my work 🤣Part № 13
Hello to all! 🤗
In previous posts I told that in the Art Center, where I work, there are groups for adults (mothers, grandmothers, etc.).😌
Today I want to show you a picture of my adult student. Her name is Kate.
She came to me and said she wanted to paint a picture of Vincent van Gogh.🔪👂 Its name is "Starry Night over the Rhone".🌟
Here's what we got: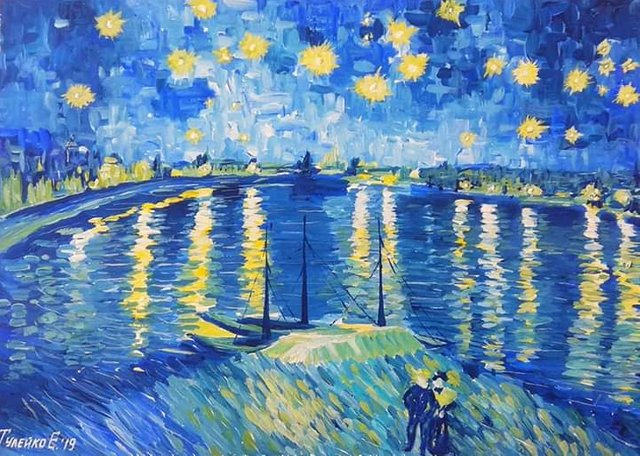 Materials:
gouache;
brushes for gouache;
thick paper;
a strong desire to draw this picture;
patience.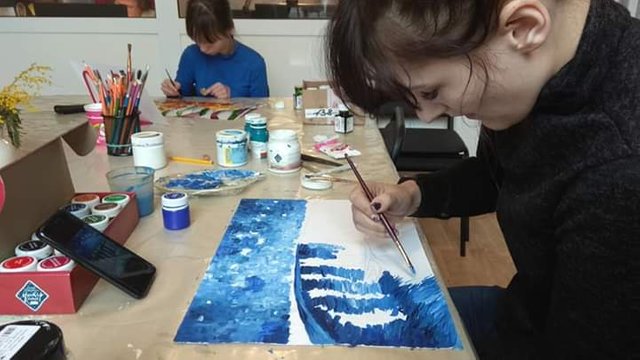 1.Kate made a simple sketch and proceeded to drawing the background.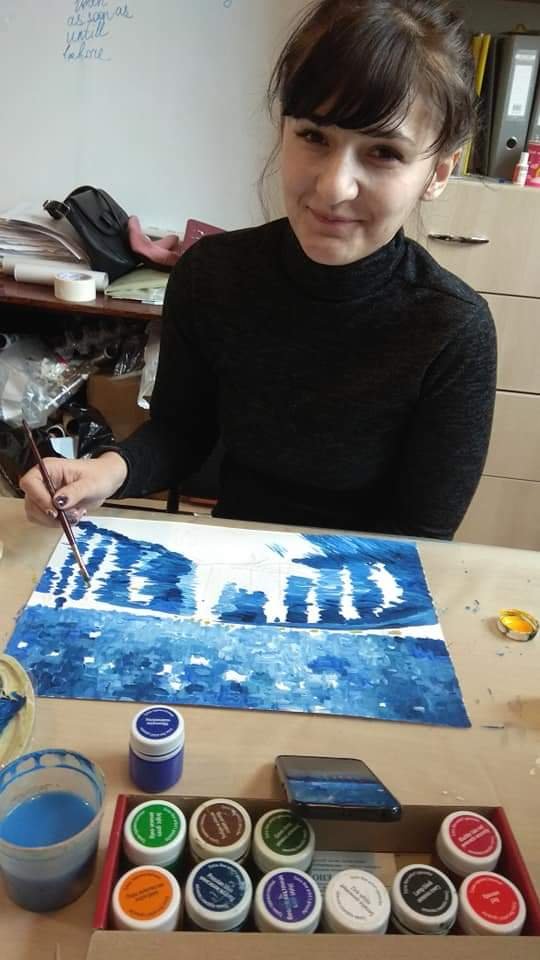 At first we had to draw different shades of blue background.
Many strokes have been made!
By the way! Swabs on the sky are made in different directions. BUT! Earth, water are strokes that are directed in the same direction.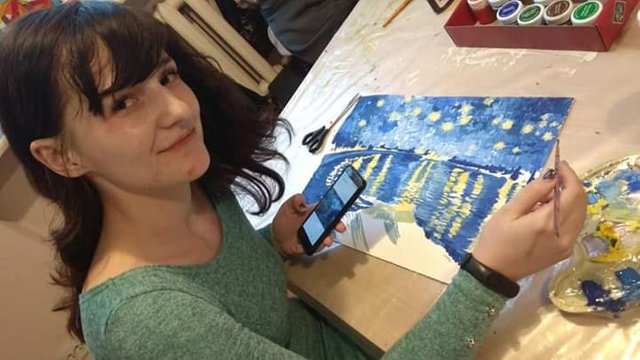 2.When we finished drawing with shades of blue, we went to yellow!
This color we painted stars and glare on the surface of water, grass.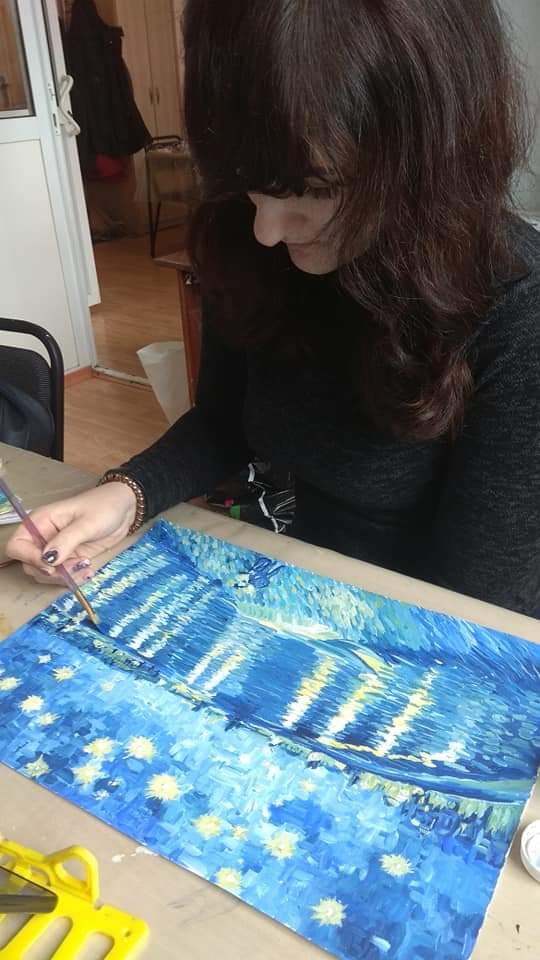 3.When the background was finished, we began to draw the remaining details. (ship, people, the force on the horizon)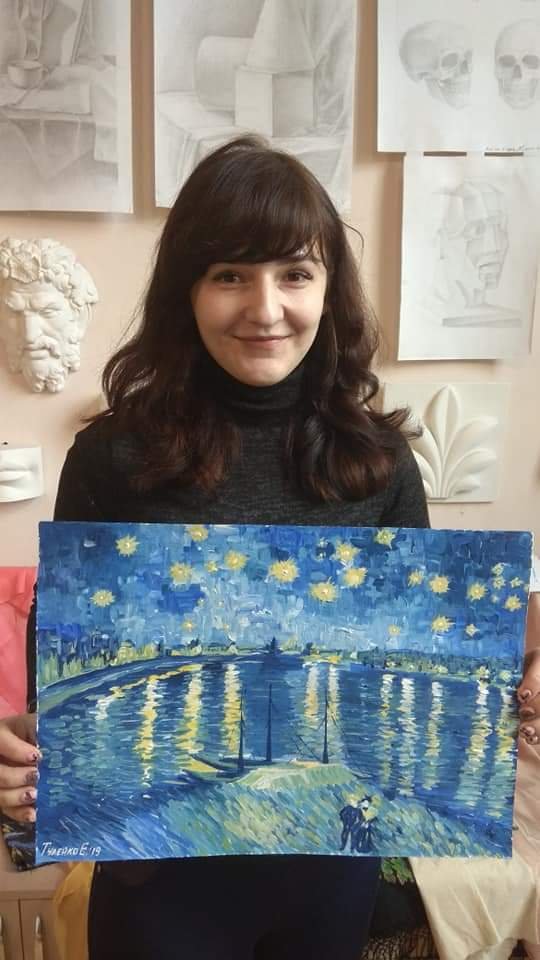 In fact, the paintings of van Gogh simple. Their only difficulty is patience to brush over everything.
It turned out very beautiful, but what do you think? Write your opinion in the comments and subscribe. I'm glad to all! 😘🧡
Today I say HUGE THANKS: 🧡
@trincowski , @chekohler , @alexworld , @artzone , @artzone.curators , @celinavisaez , @delishtreats , @artzone , @humanbot , @veryspider , @betzaelcorvo , @celinavisaez , @dexxx30 , @lynncoyle1 , @wolfhart , @sudefteri , @nesni996 , @veryspider , @art-venture , @creativecrypto , @mind.inception , @steemingmark , @artbyclark , @flaccidfervor , @patschwork , @ivanic , @maxijgcomm , @kevmdm , @randomwanderings , @glenalbrethsen , @hlezama , @audreybits , @road2horizon , @janton , @melooo182 , @dandays , @splatz , @ivanic , @audreybits , @tibfox , @diytube , @patschwork , @appreciator @zeusalpha