❗❕❗Tutorial😉👍 Original picture for your home! ✨🤗 Be artist can each 😏One day at my work 🤣Part № 3
Hello, Steemit!!!
Today I want to prove to you that anyone can be an artist. Art lives in the hearts of everyone! The main thing is to believe in yourself and listen to your inner voice!
Yes, you may not be able to draw shapes, but you can pick up 3-5 colors and put them together! And the magic will turn out!
I want to show you one creative idea. Such paintings can be a decoration in any room, and the process will allow you to relax.
Such pictures can be viewed for hours! What do you think?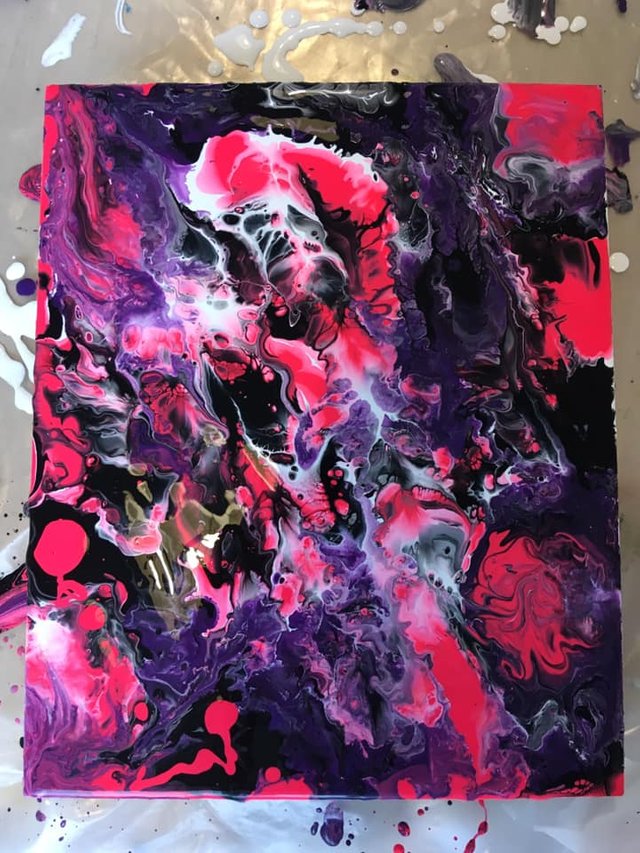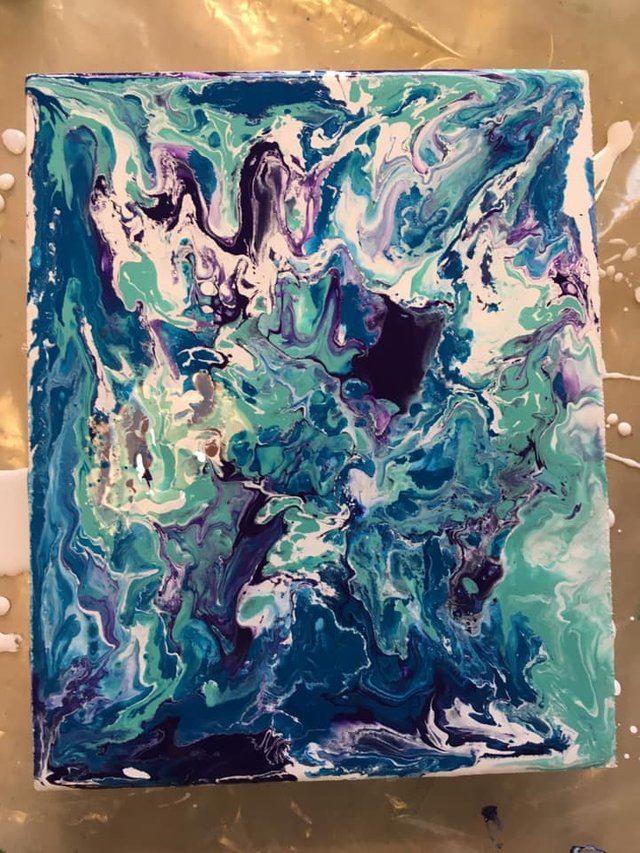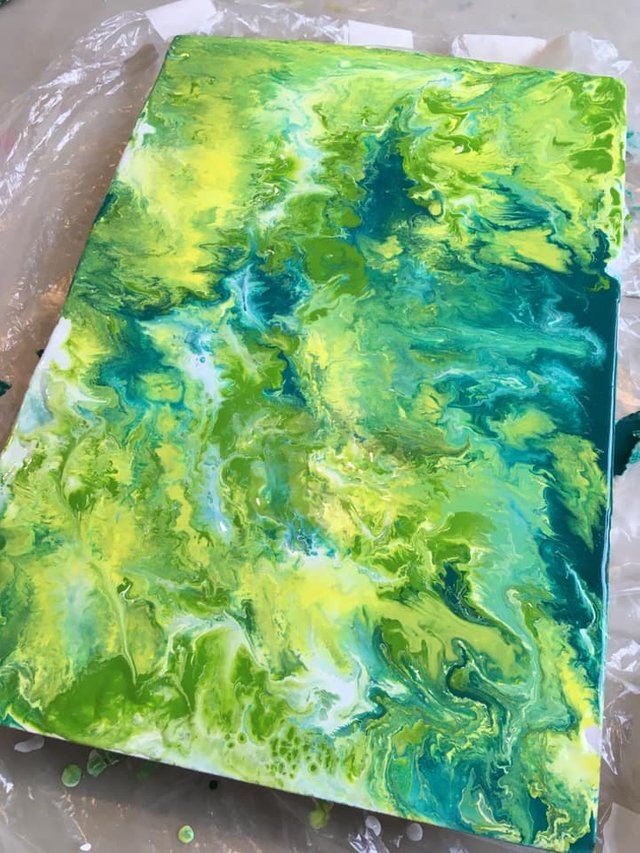 Materials:
✨acrylic;
✨glue;
✨water;
✨cups (the amount depends on how many colors you will use);
✨cragis or other hard surface (otherwise your picture will bend, deform);
✨sticks.
Today my assistants are two female students.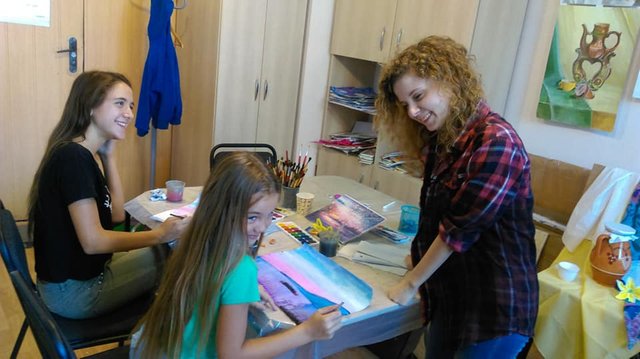 The first student name is Nastya. She is 10 years old.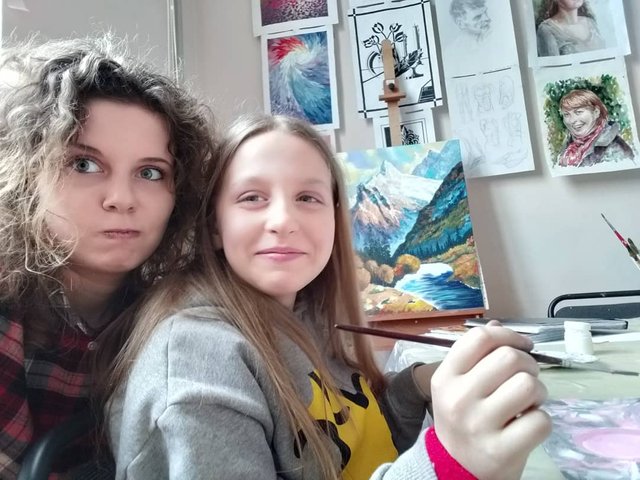 The second student name is Eve. She is 11 years old.
So!!! Let's start creating a miracle!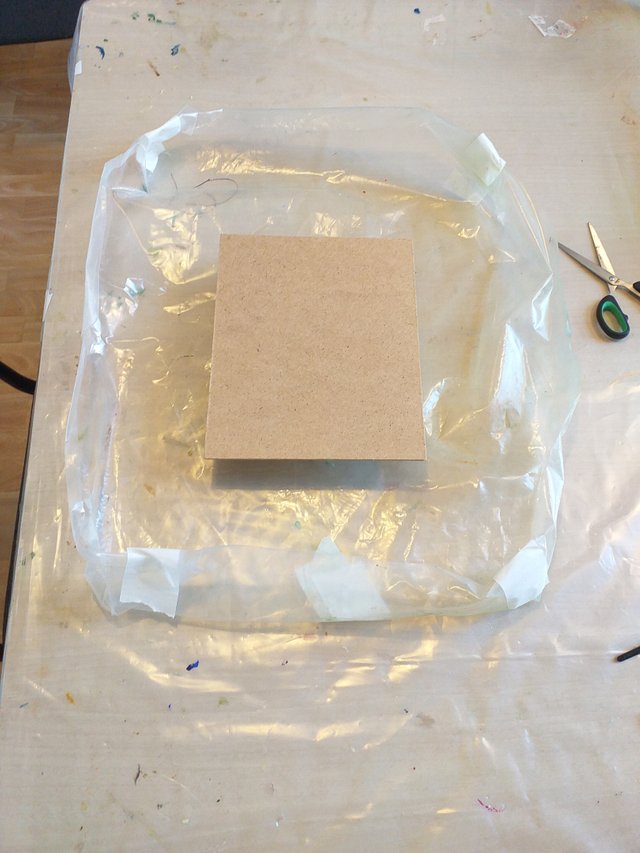 1.We must prepare the workplace! Cover the table with a wedge of paper or newspapers so that acrylic does not up your furniture.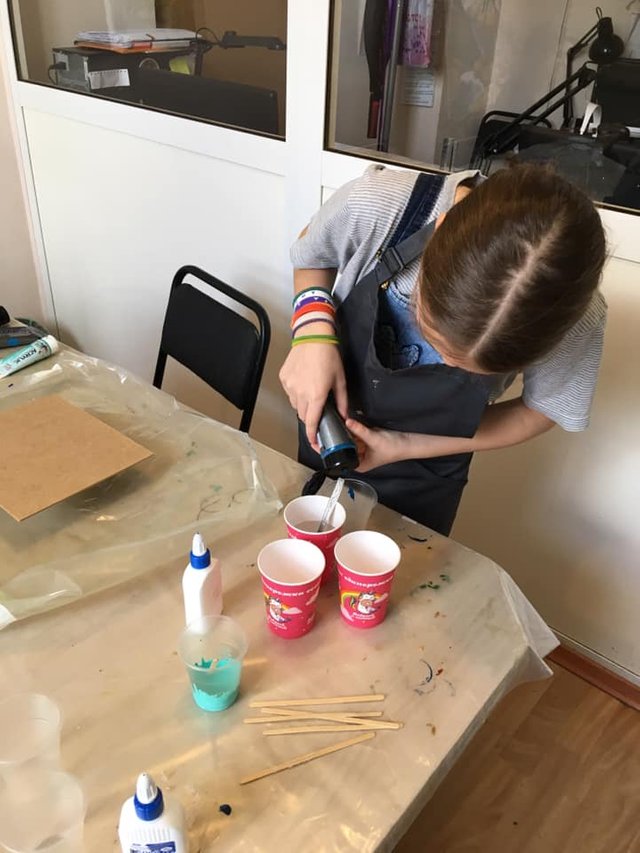 2.Choose colors! Best of 3-5 colors. If you want to make a small picture, take 3 colors. One color should be light, the second in contrast! Dark! And 1-2 colors are intermediate!
And more! You need white! This is the required color that we use for the base!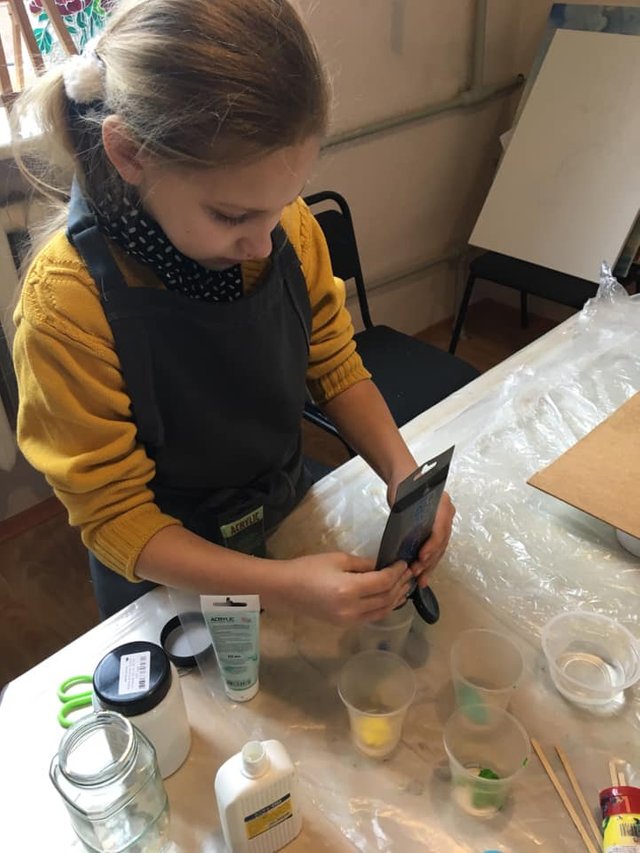 3.For each color you need a separate cup. In one cup we poured one color, added a little glue and water (as much as paint). And mix well. The consistency should be like that of coffee cream.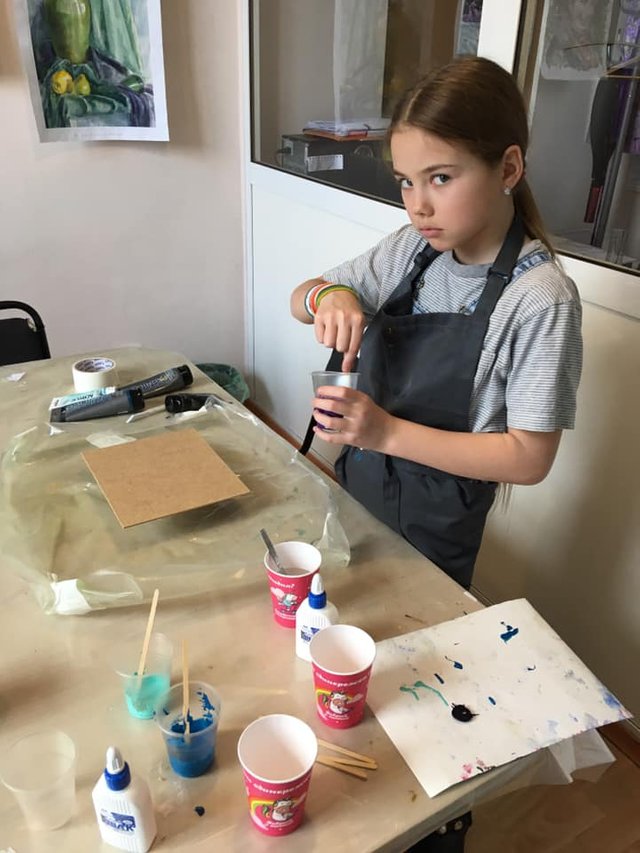 We have made preparations!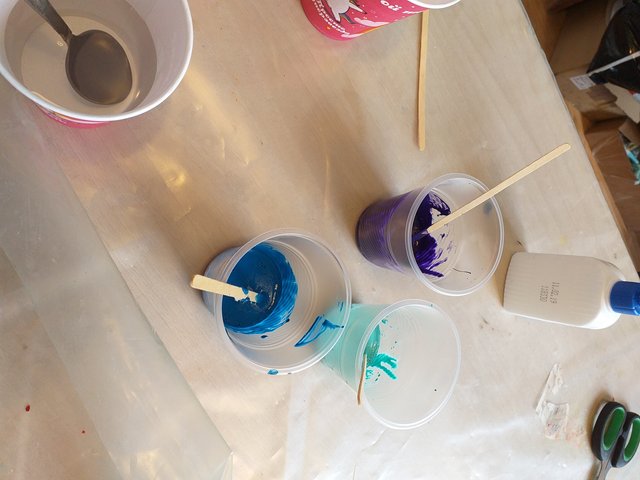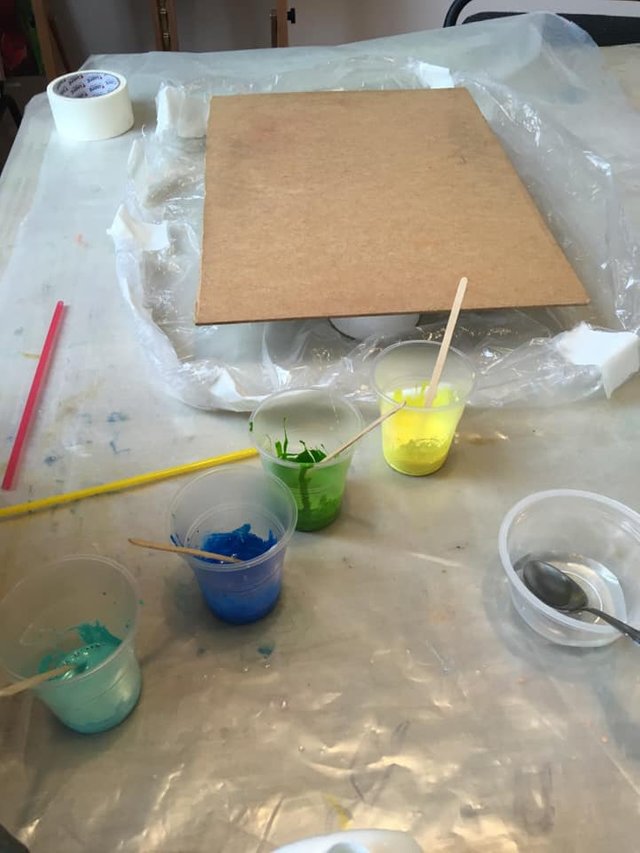 4.First we pour the white and evenly distribute it over the surface.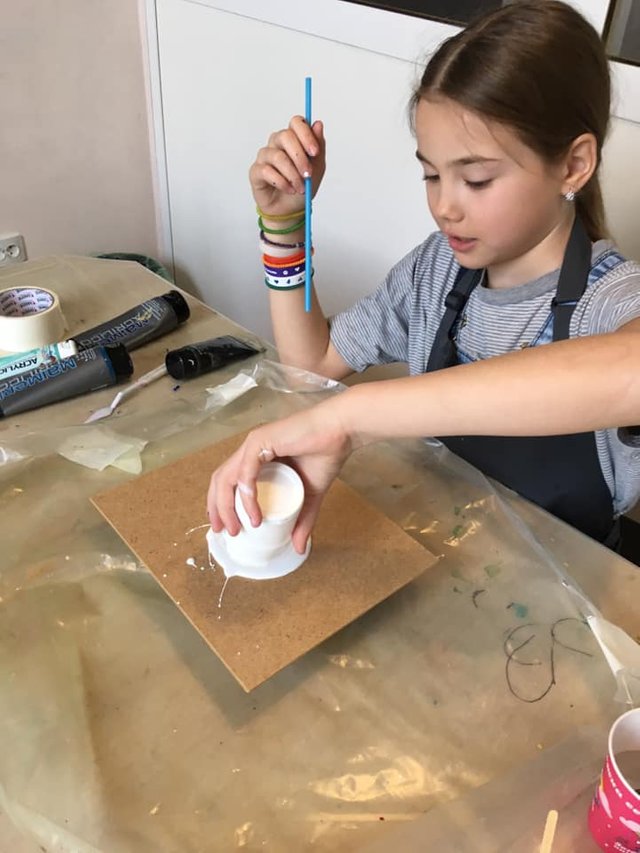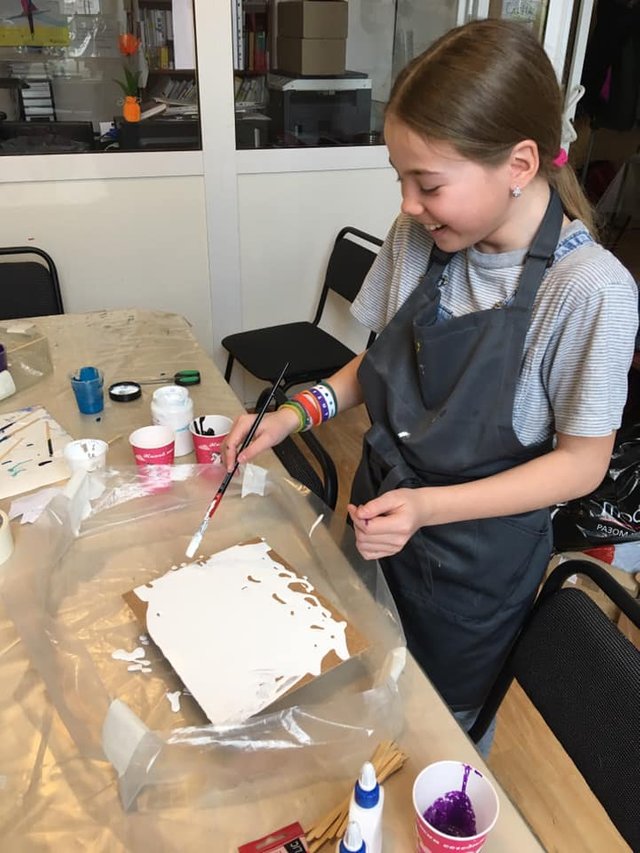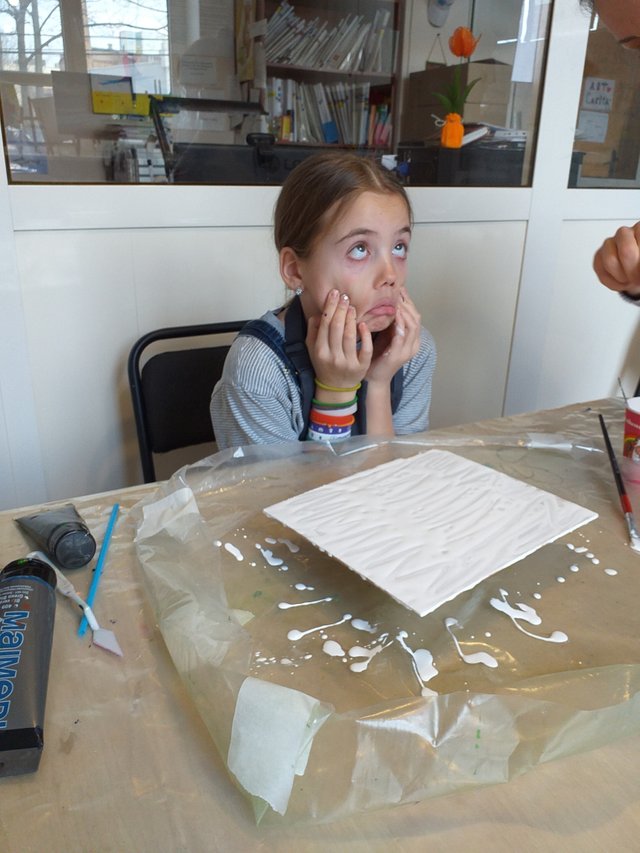 5.We are starting to pour out colors. Do not need everything at once! You can pour a little bit! Distribute colors in different parts of the picture.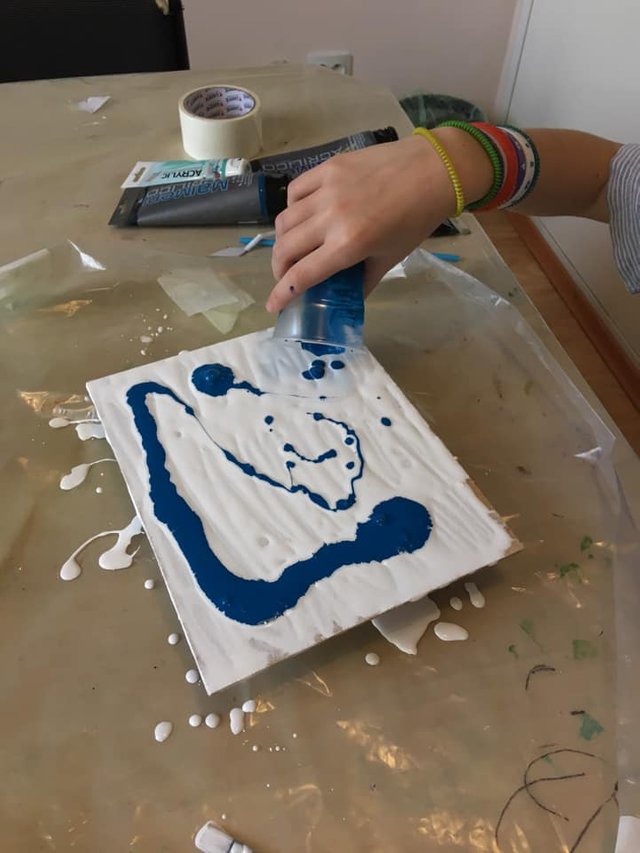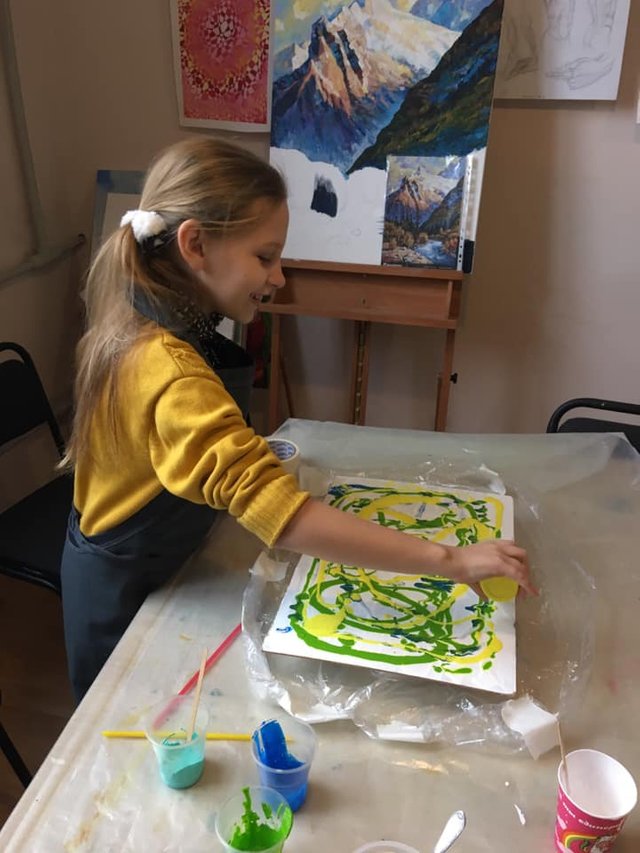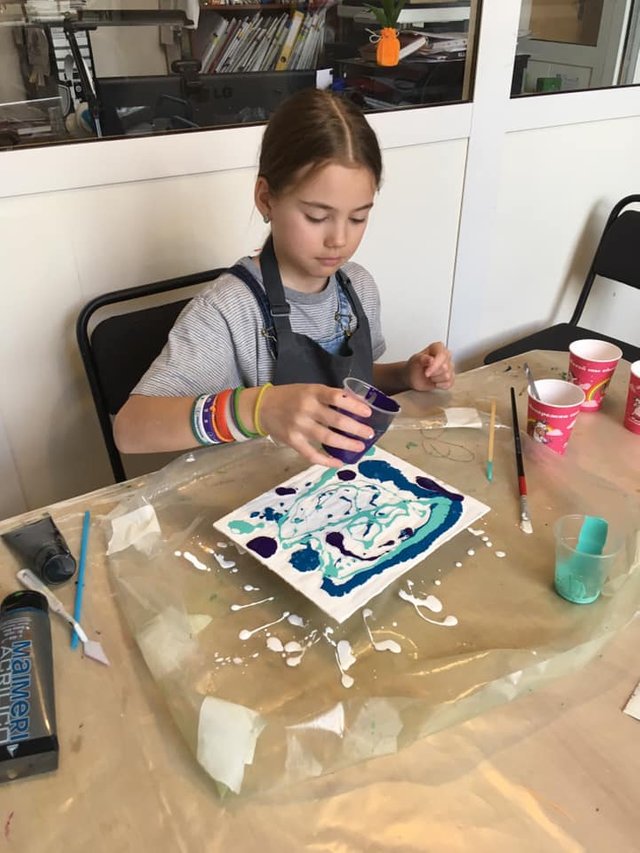 Already obtained unusual and original patterns.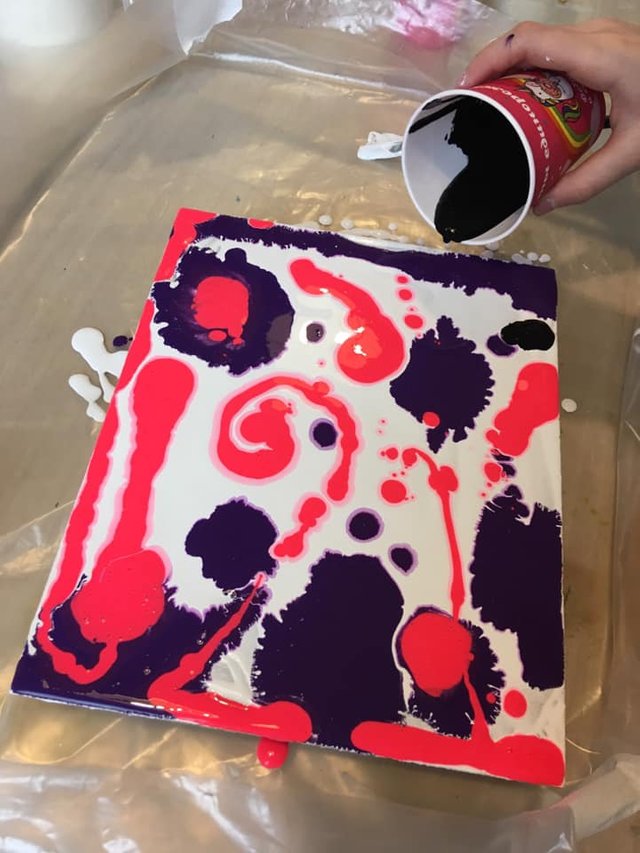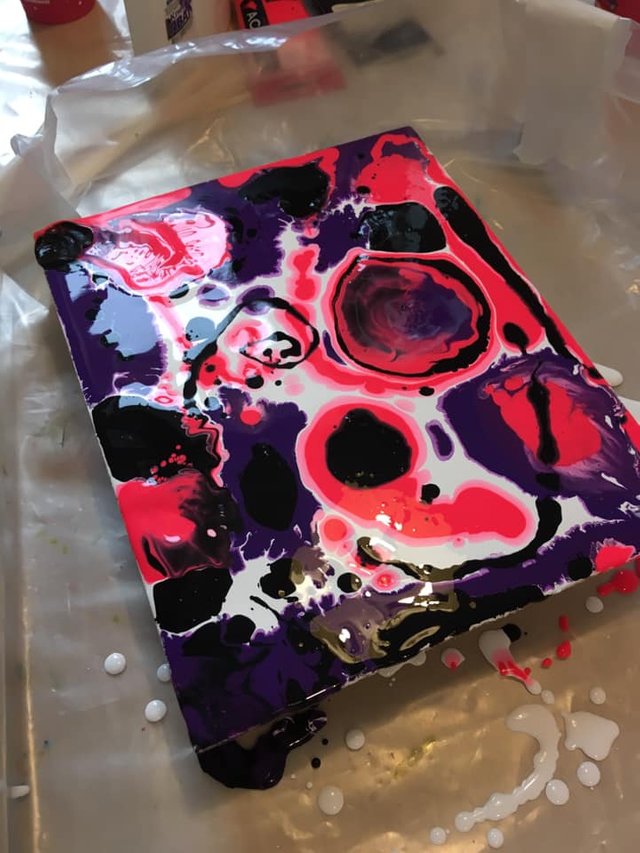 6.We have distributed colors! And now! It's time for cocktail tubes!
No need to put too much! Guide the acrylic, ryzmyvate and distribute it. It's fun!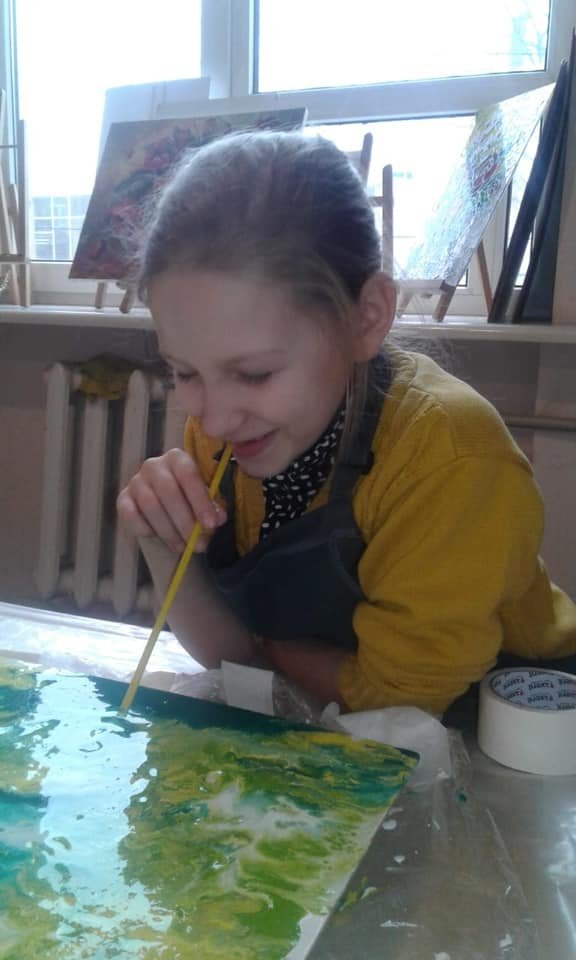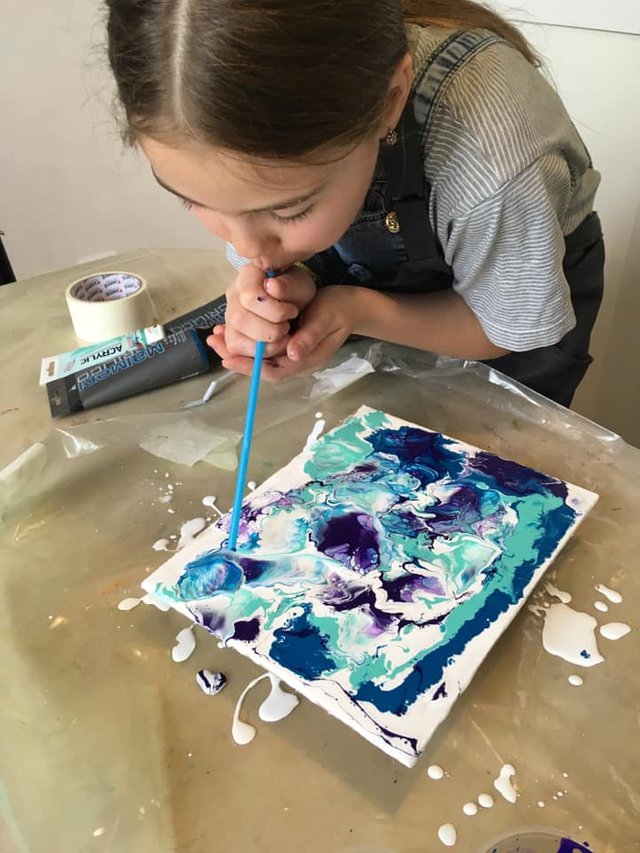 Yes, Nastya managed to make two pictures.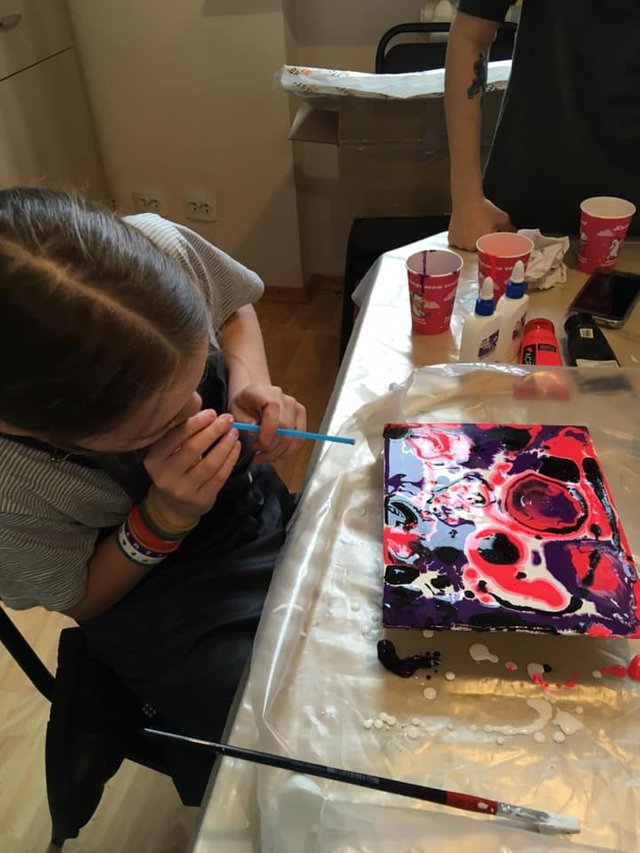 Eventually! We got such pictures that can be viewed for hours.
I warn you! They dry out for a long time. About the day!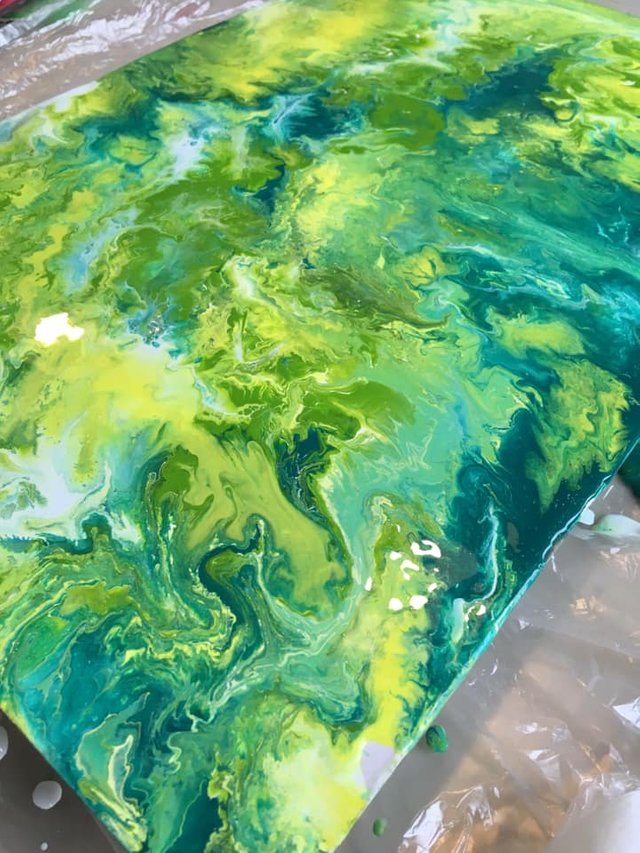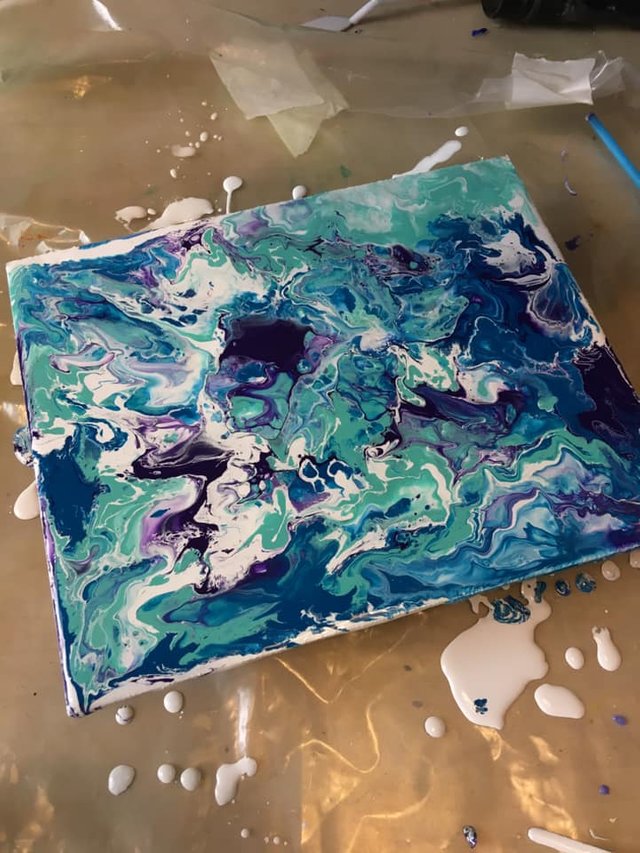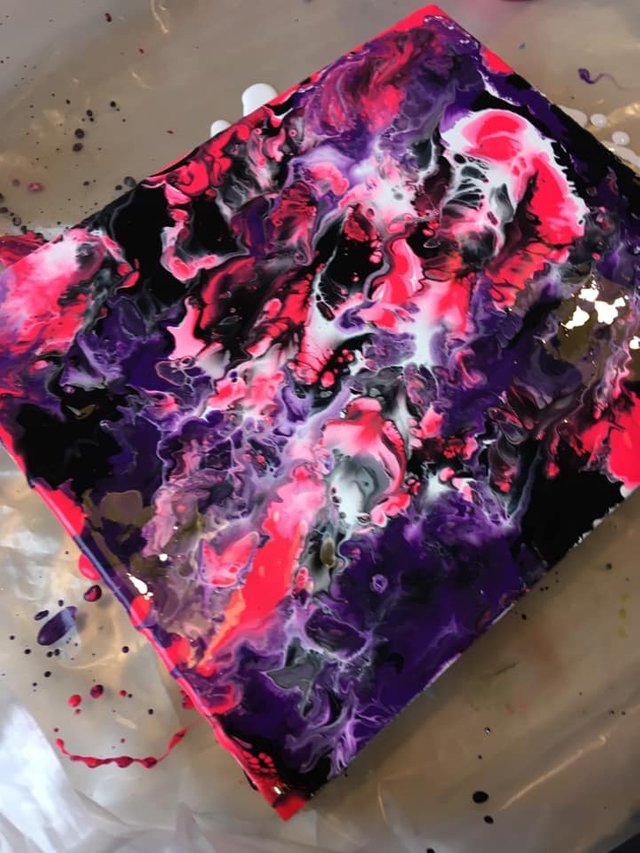 I hope you enjoyed this tutorial. Let's learn to create together !!! I wish you inspiration.
Today I say HUGE THANKS:
@trincowski , @chekohler , @alexworld , @artzone , @artzone.curators , @celinavisaez , @delishtreats , @artzone , @humanbot , @veryspider , @betzaelcorvo , @celinavisaez , @dexxx30 , @lynncoyle1 , @wolfhart , @sudefteri , @nesni996 , @veryspider , @art-venture , @creativecrypto , @mind.inception , @steemingmark , @artbyclark , @flaccidfervor , @patschwork , @ivanic , @maxijgcomm , @kevmdm , @randomwanderings , @glenalbrethsen , @hlezama , @audreybits , @road2horizon , @janton , @melooo182 .