Life is a journey from our physical eyes perceiving duality and separation
into our inner eye, the pineal gland activating the vision,
opening the gateway into the unity consciousness.
From there we have to continue our journey downward, to our hearts,
to truly taste the awakening into the ancient remembering
of the magnificence of who we truly are.
We are expanding into cosmic awareness and universal love,
the experience of our multi-dimensional self.
The ancient dreamer awakens...
close your eyes and see your light...
The journey leads through the darkness...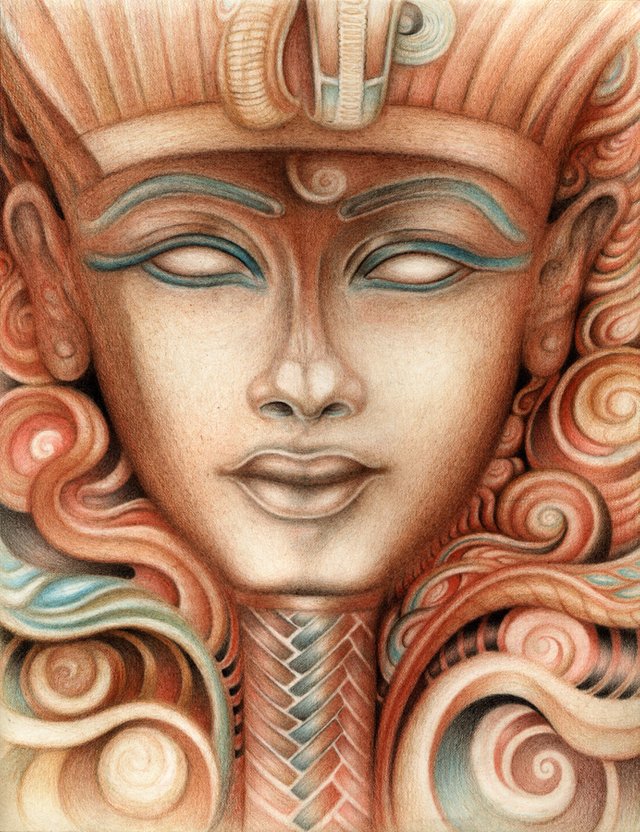 This is my older colored pencil drawing,
a study of ancient Egyptian art.
You can find some of the art products with it here:
https://pixels.com/featured/pharaoh-kati-astraeir.html




Lucette Bourdin - Great is the Sun from Hans-Jürgen Kellers on Vimeo.