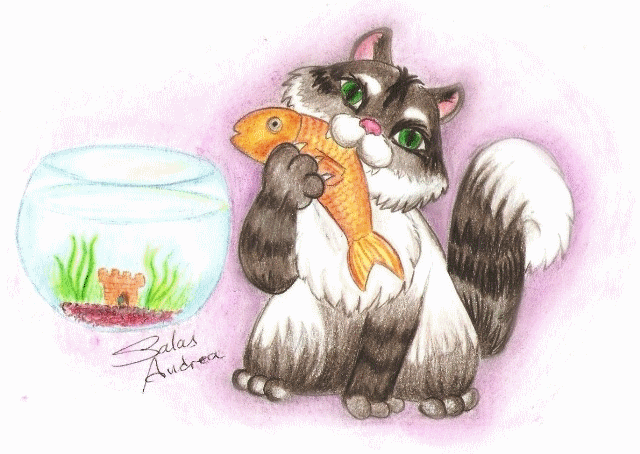 Bruno, was a very calm and very little audacious cat, who rarely ventured away from the chair where he slept. A day like anybody arrived the owner with a golden fish and put it on a pedestal next to the chair. -Hello good friend- he said very encouraged -Do not talk to me dirty cat- replied the golden fish. -Why do you offend like that?- The hairy cat moaned. -You think you can eat me, I know your class. -Do not judge me without knowing me, I'm very calm spirit. -I do not believe you, you are all cheats cats- concluded the fish in his crystal castle. The cat ignored him thereafter but the fish did not stop insulting him every time he had a chance. Time after much injury the poor cat lost patience and a claw and a bite ate the bitter animal.

After losing his patience, the cat became what he was accused of being.
MY STEP BY STEP
STEP 1
First lines before giving color.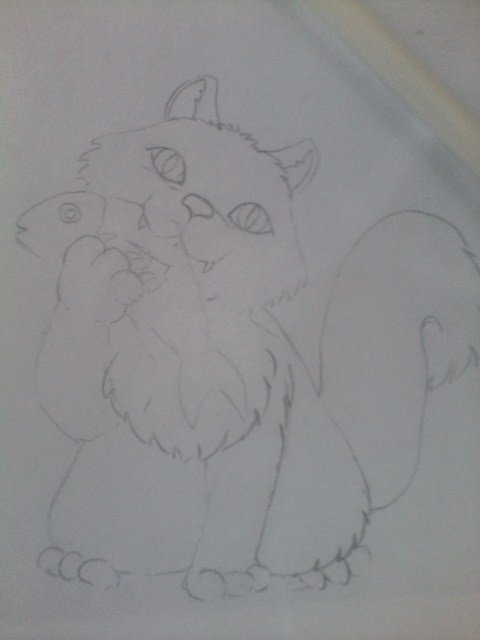 STEP 2
Making the bitter fish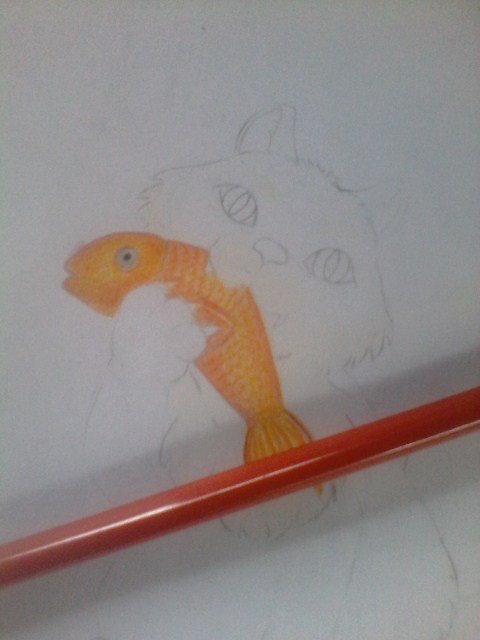 STEP 3
Defining the features.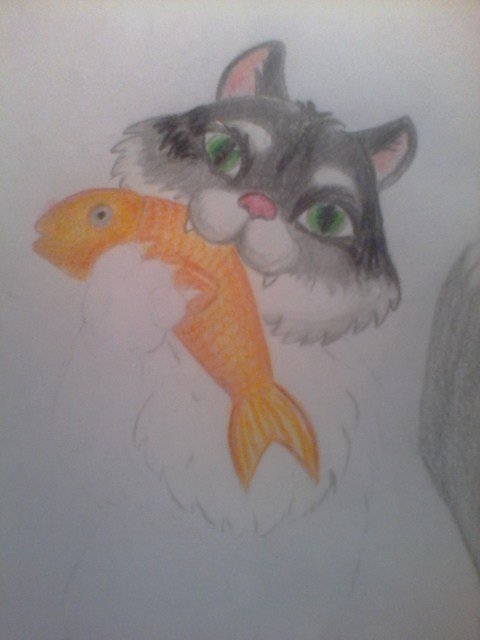 STEP 4
The paws and tail appear little by little.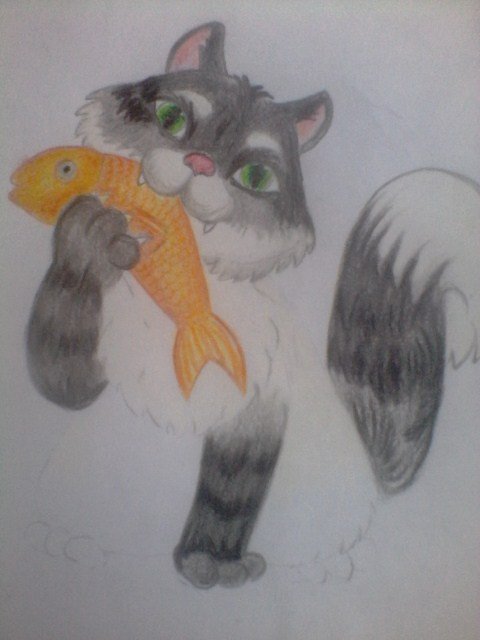 COMPLETED WORK
We finish by adding a fish tank.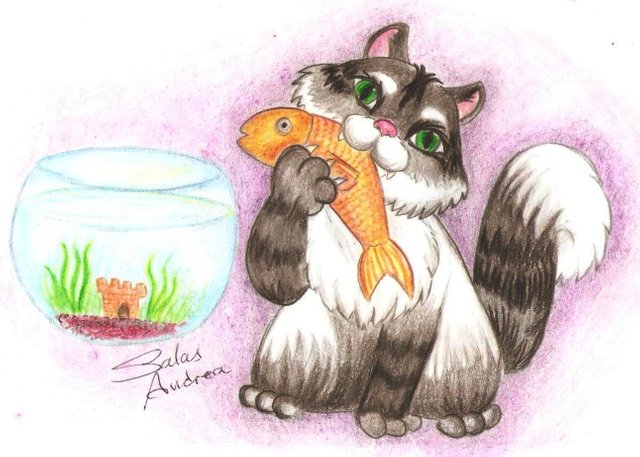 I want to thank the @ocd, @c-squared, @curie and @helpie communities, for always lending support to steemit's friends.



Copyright @andreasalas - All rights reserved