I started this drawing while waiting to board my plane in Chicago. I ended up finishing it in Madrid. I'm staying with my homie Sergio in an underground apartment. It's technically not even an apartment 'legally'.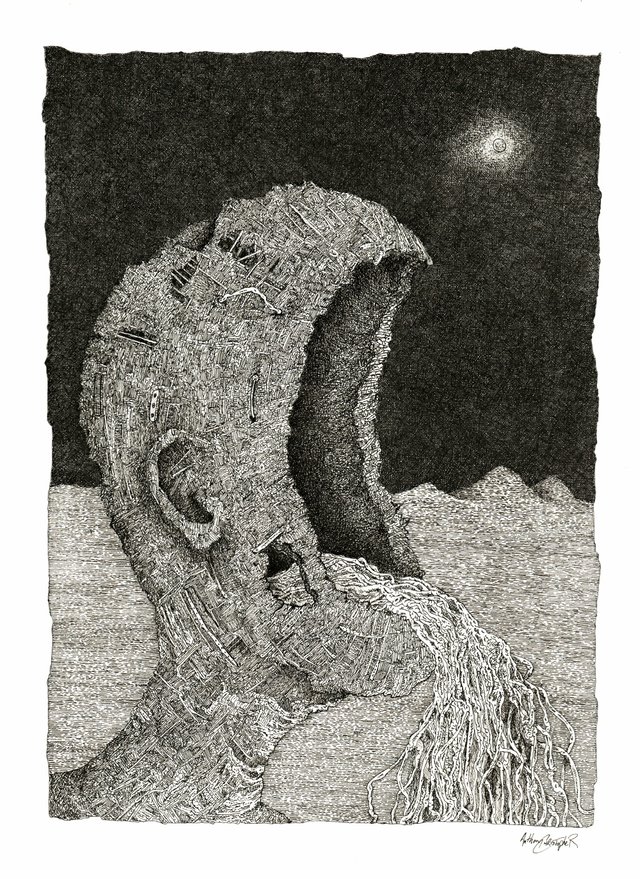 9x12" pen on paper.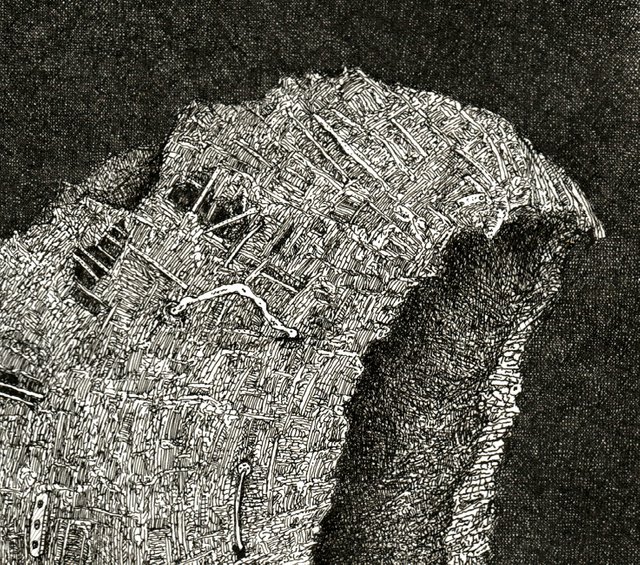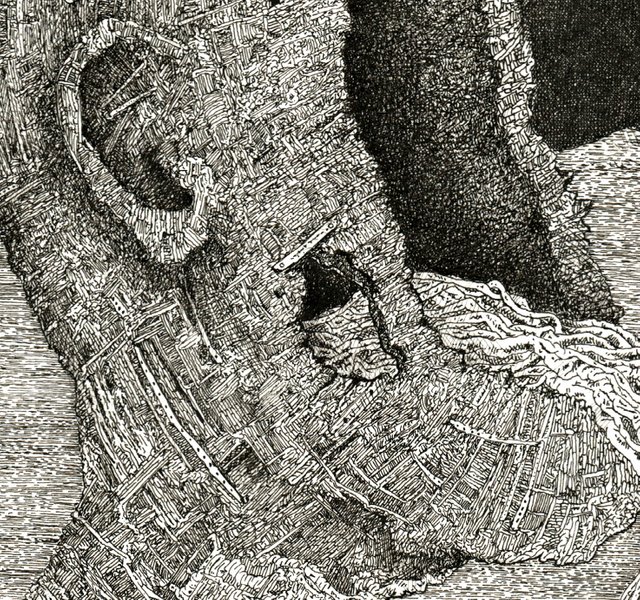 Couple of detail shots.
I enjoyed drawing this piece quite a bit. I also love Madrid, I've been here many times. I'm glad I escaped the Chicago winter madness they currently have.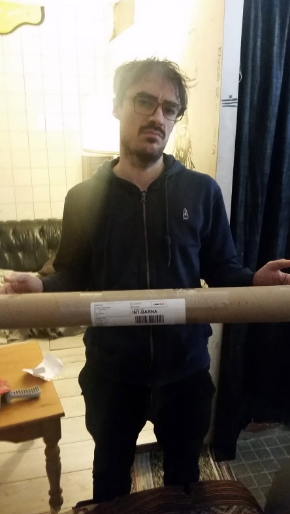 This is my buddy Sergio. Holding a print that I sent to Berlin. This dude cooks great food. Smokes wayyyy too much weed, and can cook some tasty stuff.
This piece is available here if you are interested: https://www.anthonychristopherart.com/artwork/devoid
Thanks for having a look,
Stay grim,
Copyright @achristopherart. All Rights Reserved.