I'm still currently hanging out in Madrid, Spain. I was contacted by someone to do a drawing for them before I left. So, I just finished this little commission.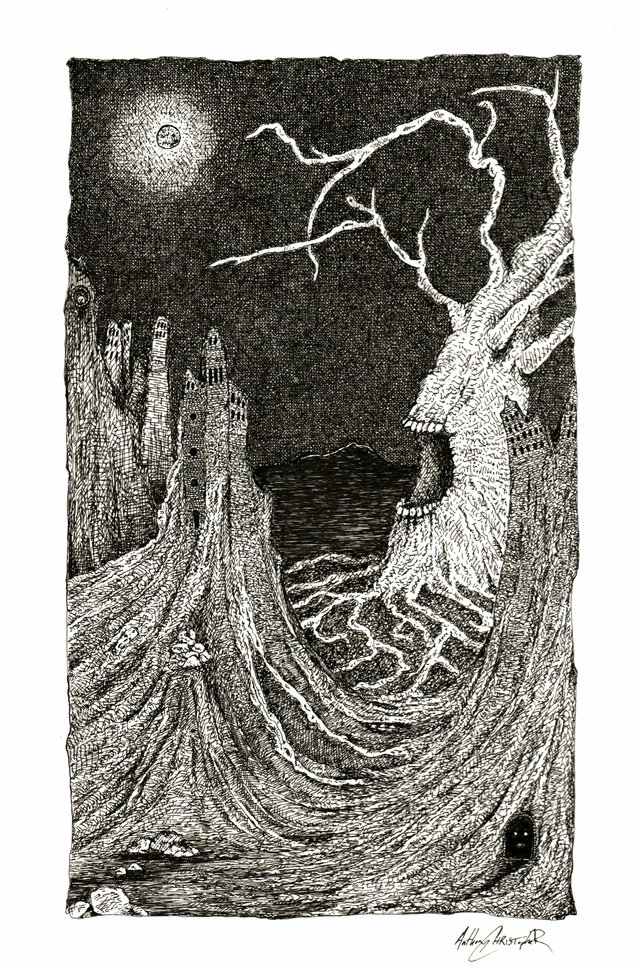 5.5x8.5".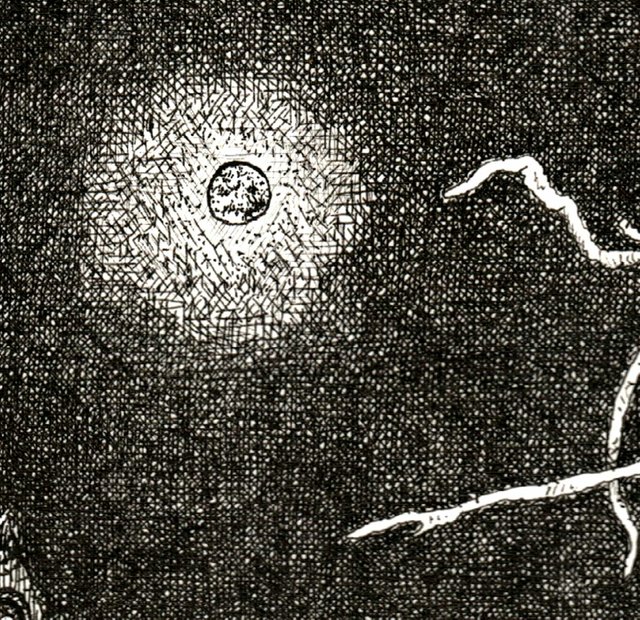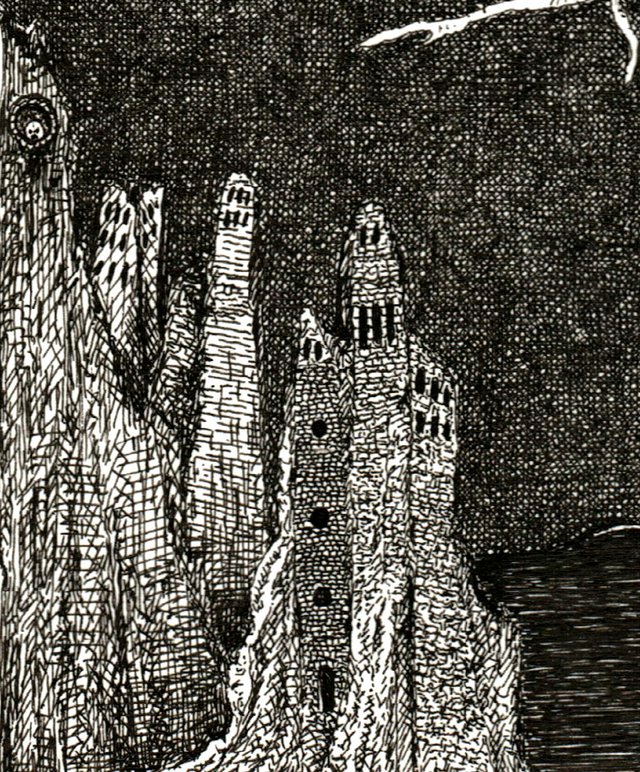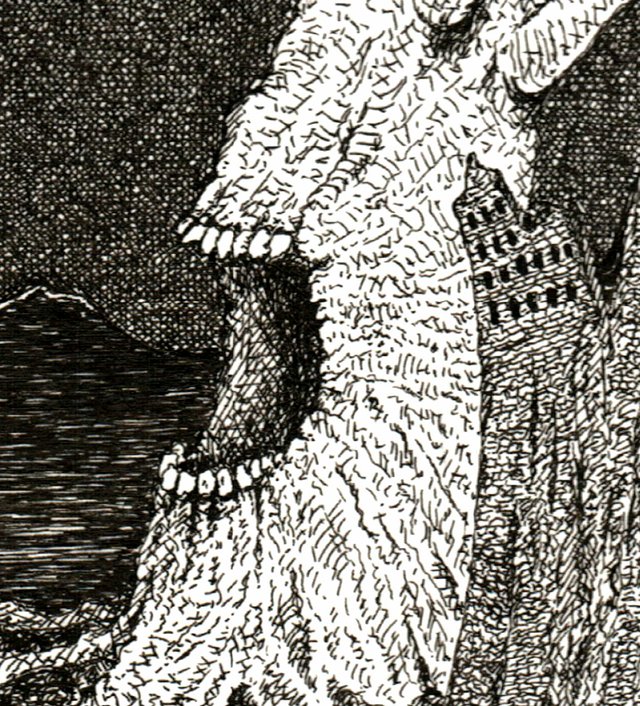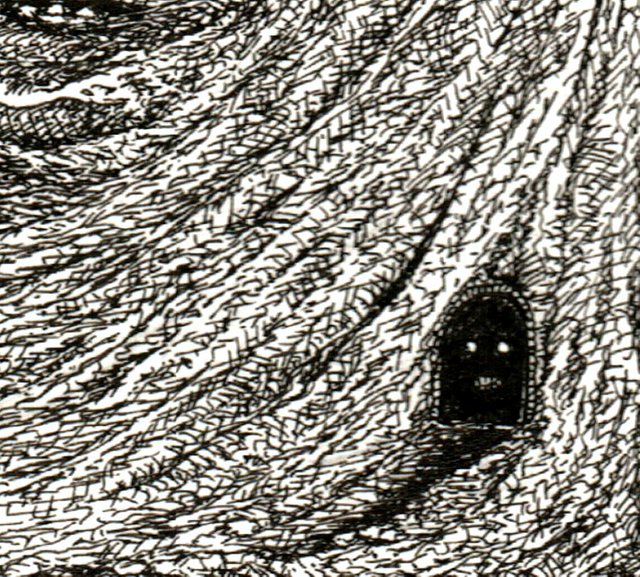 Some detail shots.
The client is happy, therefore I'm happy.
I had to use a little portable document scanner, so the quality of the image might not be all that great.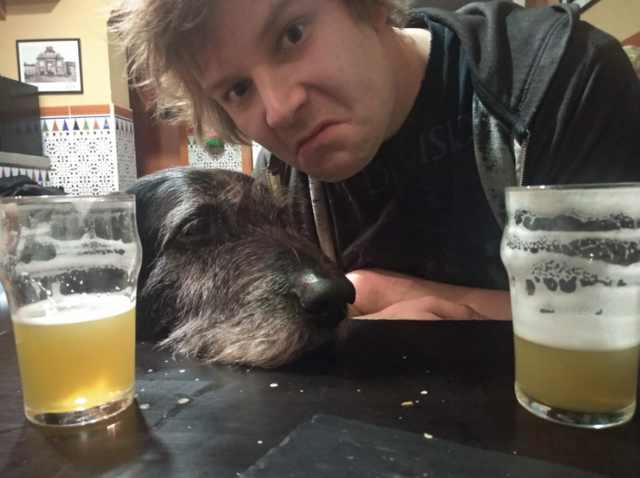 Bonus picture of me and this old Spanish dog. GASTON!
Thanks for having a look
Stay grim,
Copyright @achristopherart. All Rights Reserved.