Entry for Artstorm Contest #18 - Fast Food. Burger
Hi!
I draw with watercolor. I take a light paint and map out the silhouette of the top burger roll. Below it, I paint tomatoes, lettuce leaves, a beef with cheese and a loaf on which the whole structure is lying.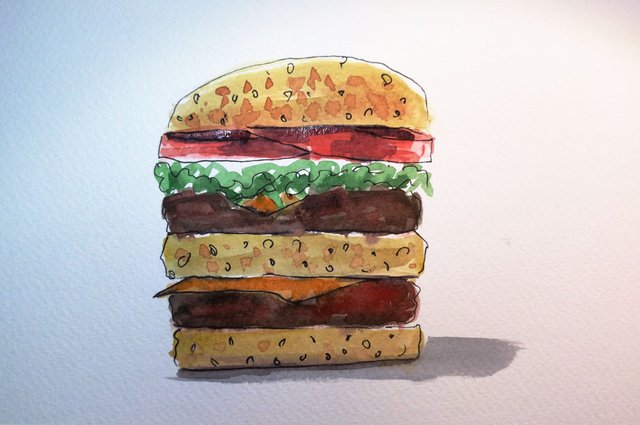 See a video of how it was!