Drawing Kim Seokjin of BTS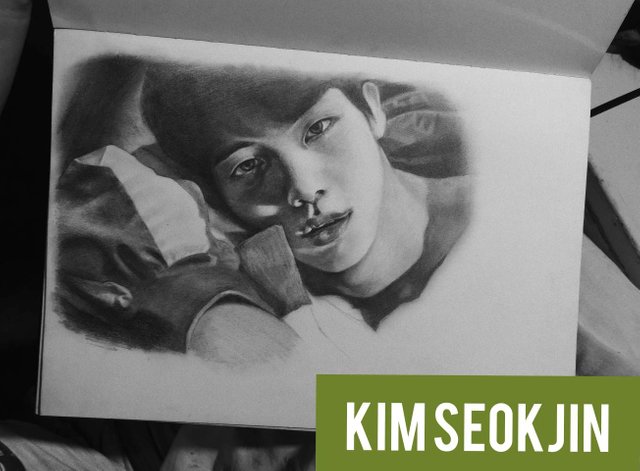 From the time I told you guys about my break in blogging, I never really had the opportunity to draw again because I just had zero interest in life, but not until I met BTS 4 months ago.




To make the story short, I knew about this Kpop group from years ago but I never really gave them a chance because their fandom is a whole different world, and I hate complications. Plus I find fan wars petty and a waste of time. You will get this if you're into Kpop like myself, or at least have a twitter account and find millions of tweets about Kpop and all.




Right after enjoying some silly clips of their youngest member admiring my most favorite Korean singer, I finally gave in and listened to some of their tracks... and I swear to god it was heaven since then.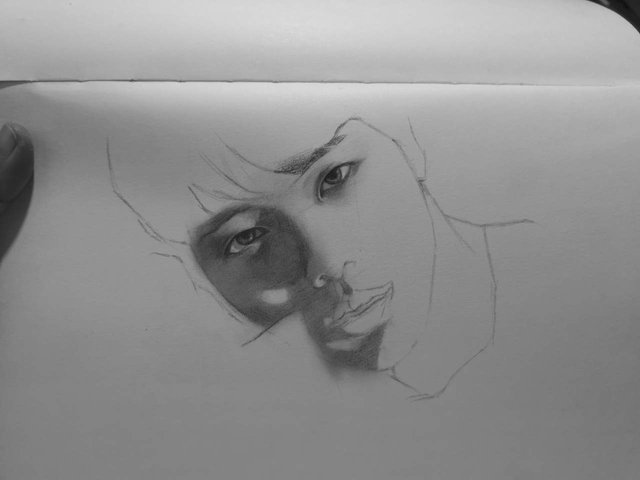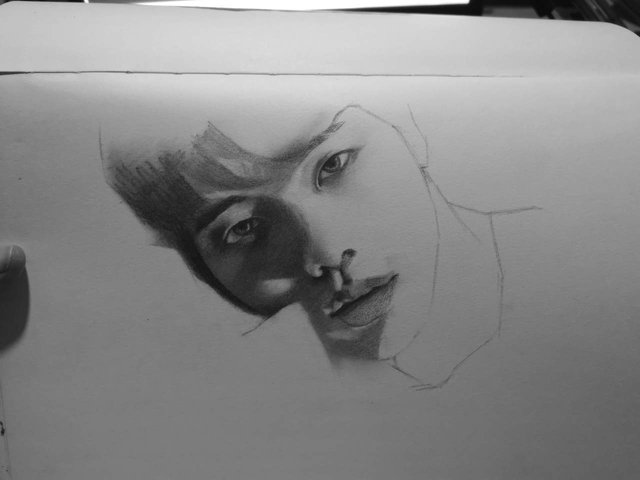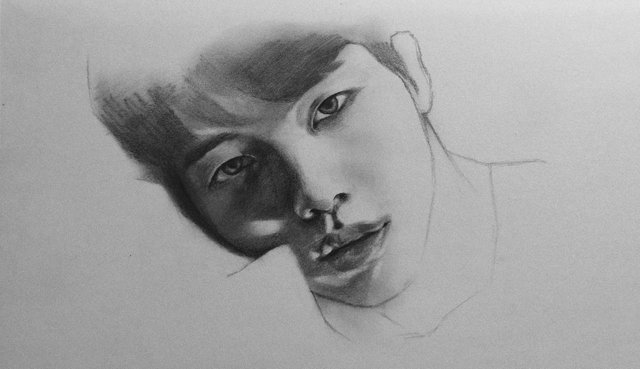 The songs that got me hooked were The Truth Untold, Spring Day, and Butterfly.




I am usually very critical with vocals, and I admit I kinda didn't like their voices at first because everyone was so peculiar that it thrown me off a little bit. But those unique vocals definitely got more beautiful the more I listened to them.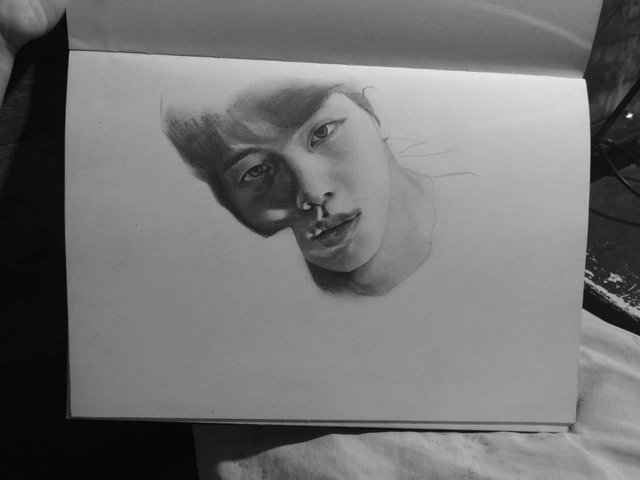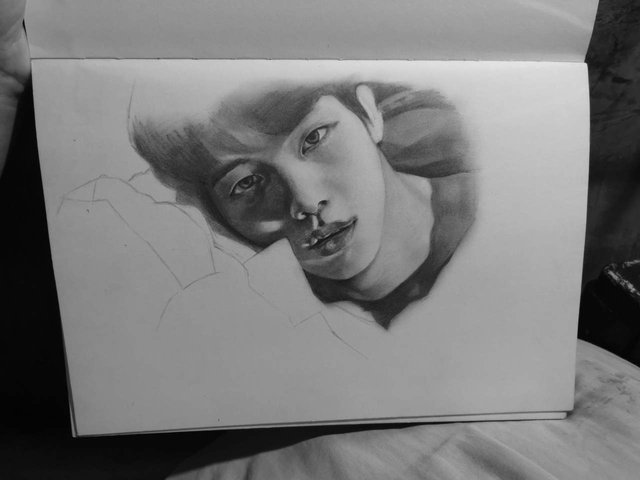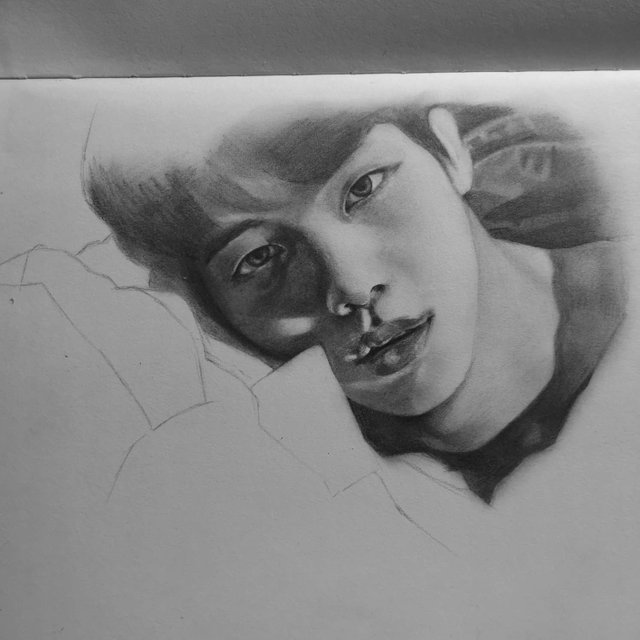 What surprises me the most now is my new found love in listening to rap music. I never really liked rappers or just rap songs in general. In all honestly, I disliked it to some serious degree, but BTS changed that for me. I strongly believe that their rap line is one of the most highly acknowledged rappers in Kpop entertainment. Not to mention how equally diverse they are just like the vocalists in the group.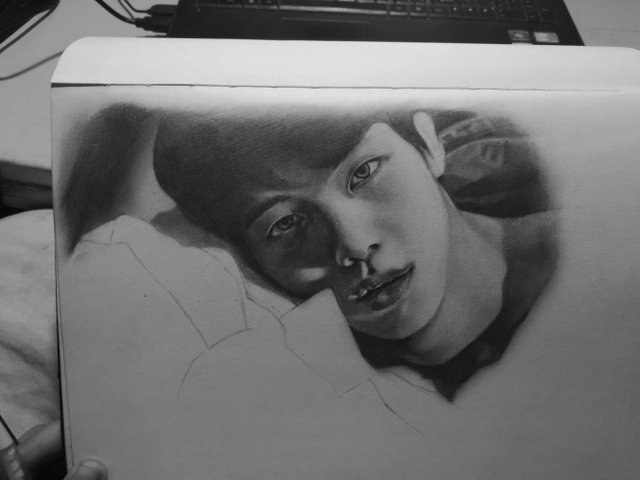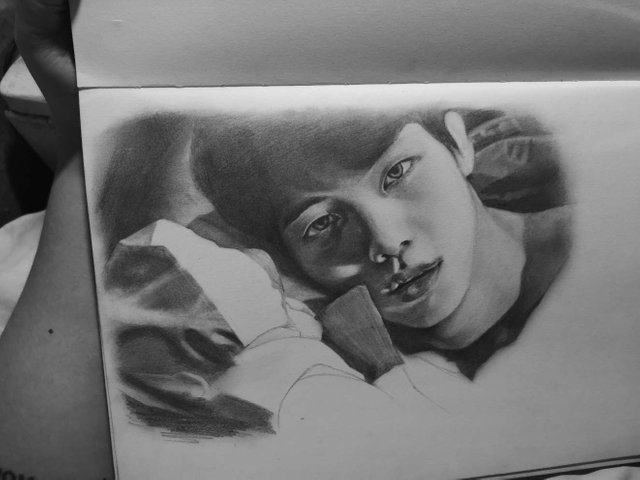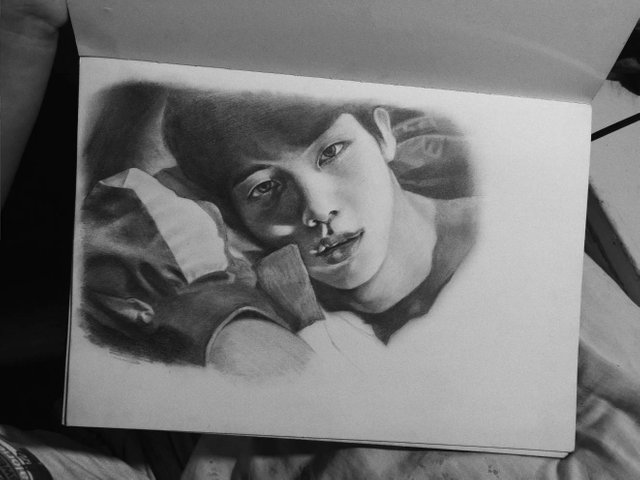 Kim Seokjin is one the lead vocalists of the group, as well as the eldest, that was scouted solely because of his looks. With no background in music at all, he had to learn and train from scratch both in singing and in dancing. Despite not being the best dancer in the group and is often regarded as the weakest, Jin's voice is out of this world. For me, he has the strongest voice and range in BTS. From ballad to rock, Jin always delivers.




This is definitely becoming a cute fan letter, so let me just end it here. I hope you enjoyed my drawing, and learned a bit when it comes to how I build my drawing from the very start.


Materials:
✨ Regular SketchBook from FullyBooked
✨ Straedtler Pencils — 6h, 3h, HB, 2b, 4b
✨ Drawing Fixative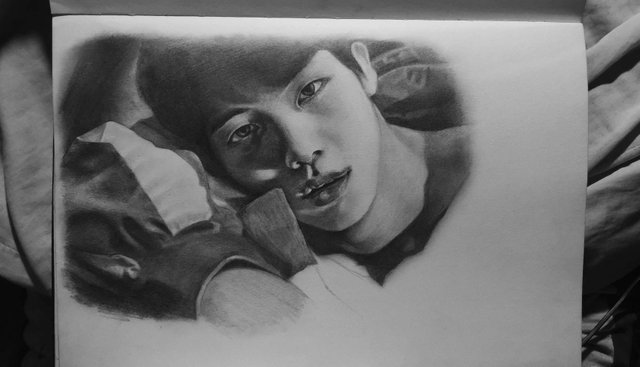 P.S. I apologise in advance if my blog looks really off. Unfortunately, I easily forget things.
Regards,
A. Olaivart 🌸
Posted using Partiko Android