[CR] Gentle Trainer (Colored Version) - Art Drawing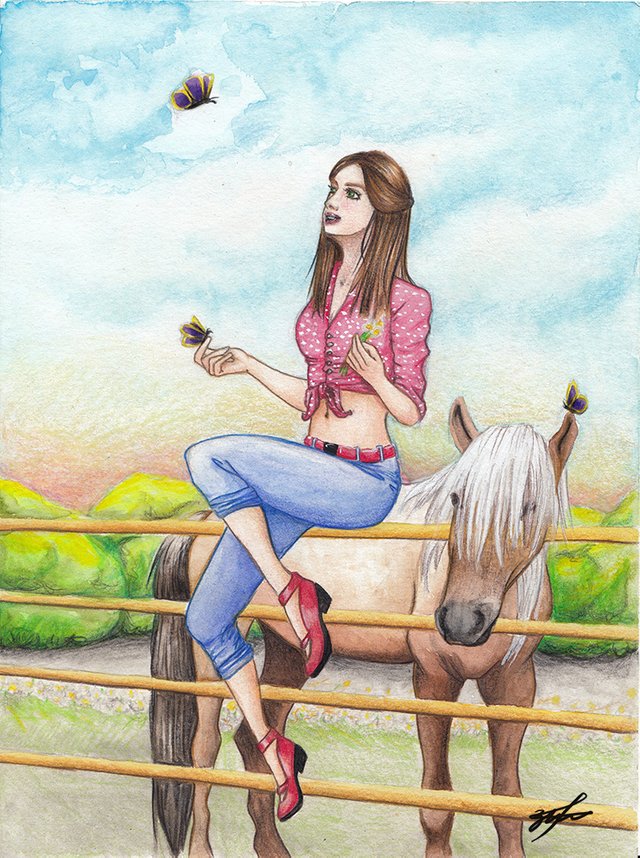 After I did the sketch of this drawing, which I submitted in my previous post, I just had to color it :D It wouldn't leave me alone.
So I sat down and finished this painting on one go.
I really need to improve my skills and patience when it comes to drawing/coloring backgrounds xd So this is definitely on my to-practice list.
I decided to color the horses mane white on the head and back, and going dark brown blacking on the tail xd I like how it turned out. I am really happy with my first attempt at drawing a horsey :3
Hope you guys like how it turned out! And until next time :)