[CR] Apples Study (Step-by-Step)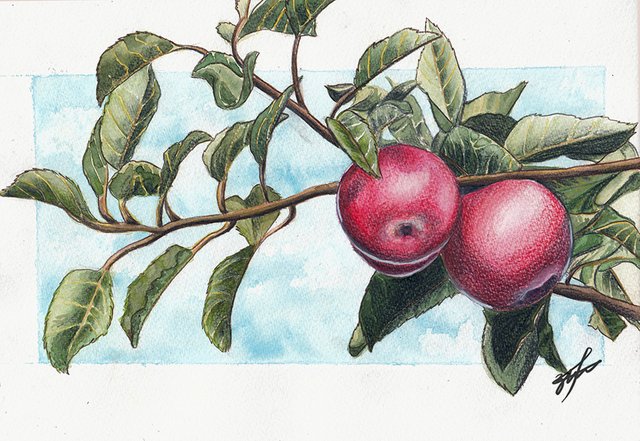 Today I decided to take a break from drawing characters and go for plant life :D
I decided to go with some ol' fashioned apples. I bought some masking fluid for the first time a while ago and never got to test it out, so I thought this would be the perfect opportunity.
This time I took photos of the process with my phone, since I didn't want to stick the painting with the masking fluid in my scanner, prefer not to risk it XD
---
Painting Process
I didn't take shots of the sketch process, since it was a quite simple one, so will jump straight to the coloring part :)
- 1. Applying masking fluid -
Since I wanted to start with painting the background, I added masking fluid all over the leaves, stems and apples. Since this was the first time working with masking fluid I needed some getting used to it XD didn't expect it to be fully water-like... I thought it would be at least a little thick, but oh boy was I wrong. So I applied it with an old brush that I had and let it dry aside for 30 min.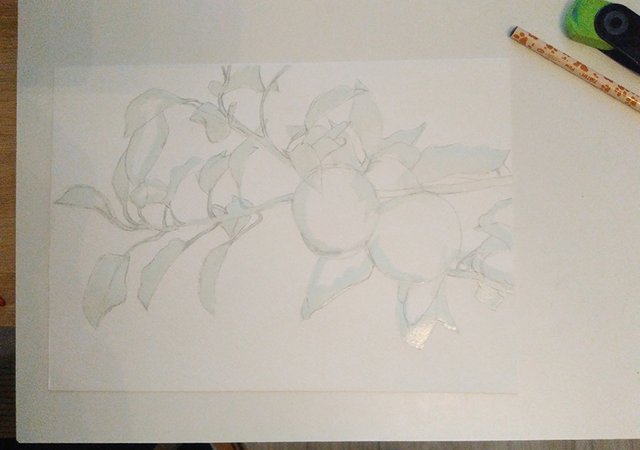 -2. Painting the Background-
Since I had fully covered with masking fluid the necessary parts, I went straight ahead boldly with lots of water and painted in my background wet-on-wet. I also used some tissue to lift up the color and to give the illusion of clouds.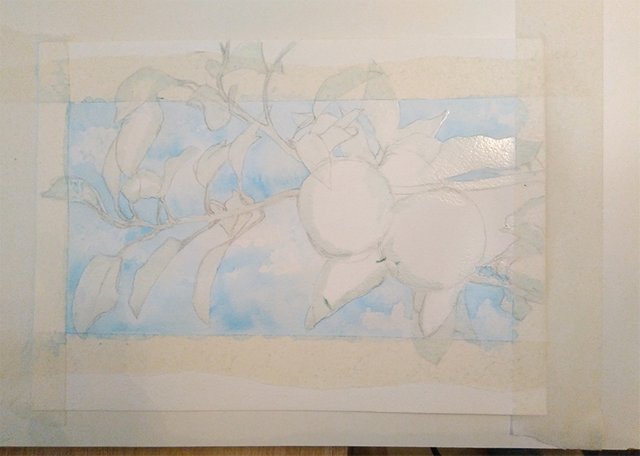 -3. Removing masking fluid and adding flat colors
After letting the Background dry, I peeled off the masking fluid and started laying my base color in all the shapes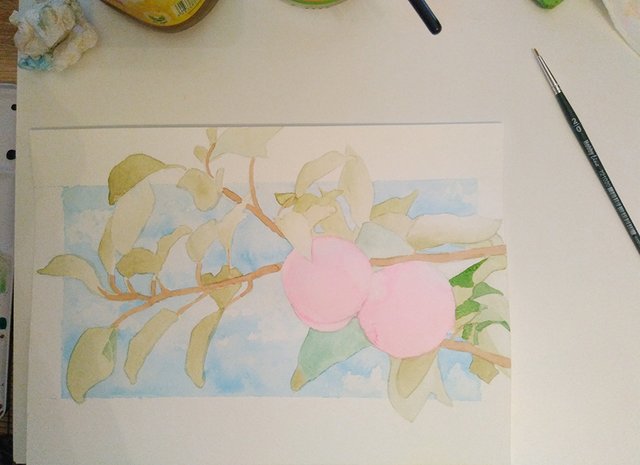 -4. Adding shading-
After the base layer of paint has dried I started adding shading and defining the shapes, which makes the painting way more detailed and starts to look more put together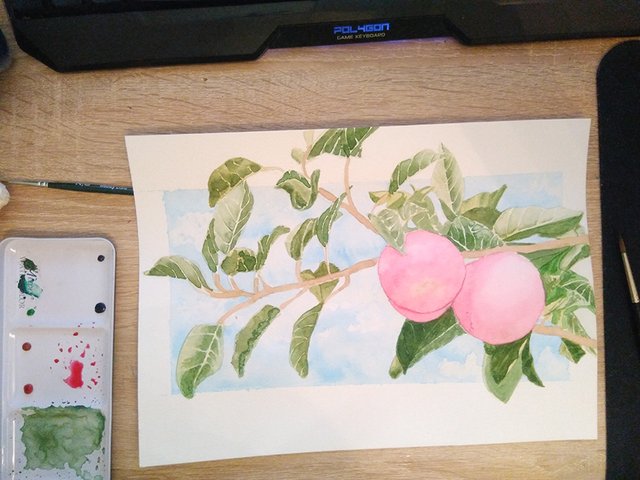 -5. Adding deeper shadows and putting final touches-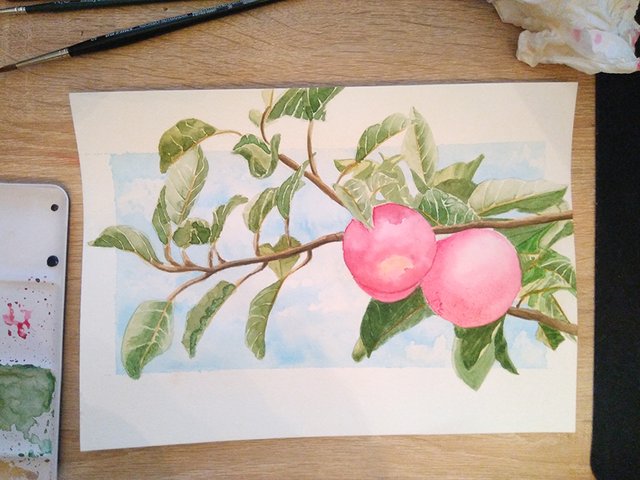 -6. Adding sharpness and final touches-
After letting the paint dry again I defining the details and shapes a bit more with some sharpened pencils. At the end just added some highlights on the apples with white ink and this is the final result after scanning the painting: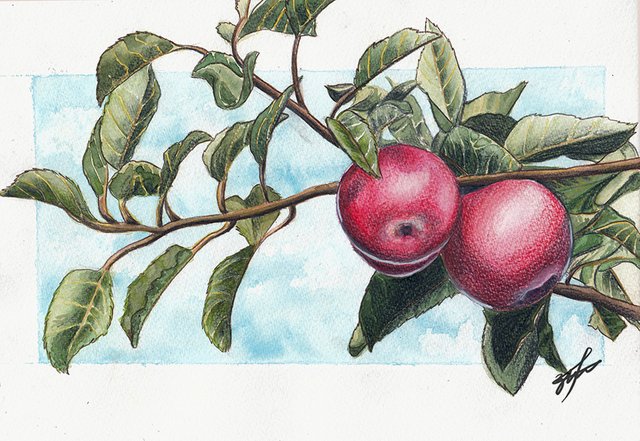 ---
If you like my art, please support me by upvoting and following me not to miss out on future content :) Comments are always welcomed and I do accept constructive criticism!