[CR] Church hidden in the leaves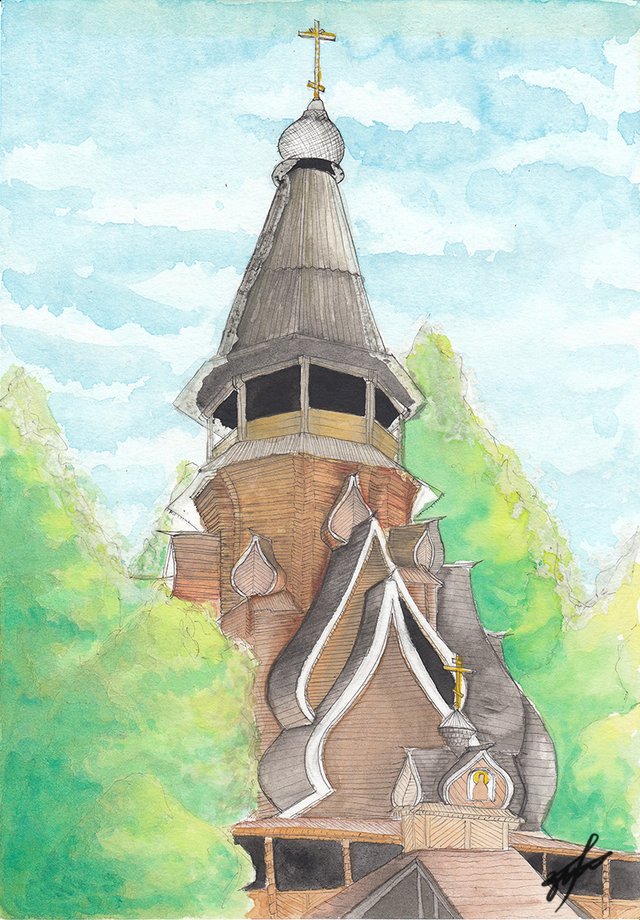 The title is inspired by Naruto's "Village hidden in the leaves" xd
I just imagine that it is a church somewhere remote from a big settlement hence the big trees surrounding it :)
I drew it on a watercolor paper, so I assumed that I could use masking fluid on it safely, so I didn't even test swatch it!! So imagine my shock when I started coloring it and then going in to remove it... it wouldn't come off! XD The paper had totally soaked it and there was no removing it.
In any case will share some of the progress:)
---
Step by Step
Step 1: Sketch
I love how the sketch turned out! Good thing I took a scan copy of it as I may do something with it in the future :)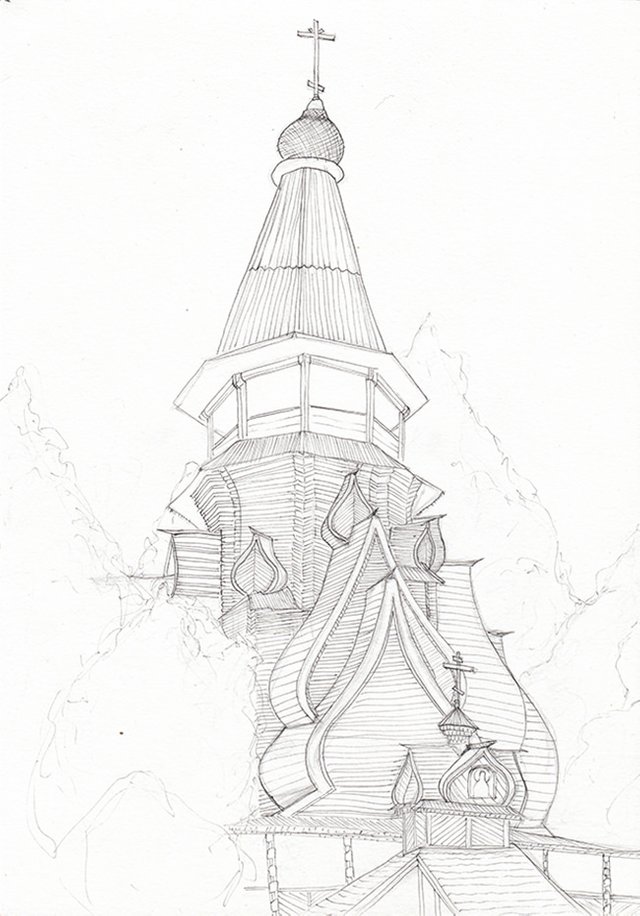 Step 2: Painting sky
From this shot you can see where the masking fluid was applied.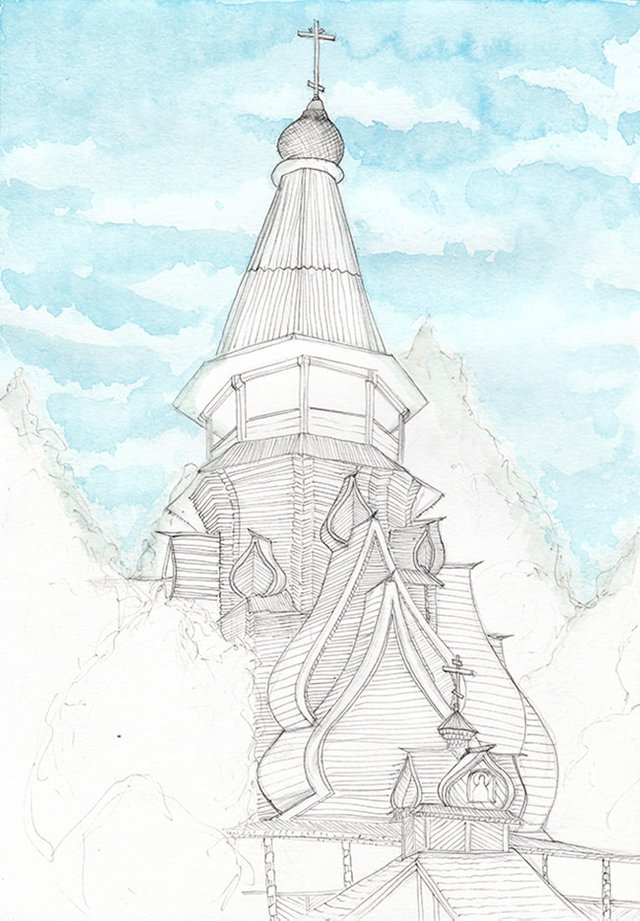 Step 3: Painting the trees
I like how they turned out! I wanted a simple type of coloring for the whole painting and I think the trees really contributed to this look
Step 4: Final look
And at the end I colored the church in similat color scheme and feeling awful about that masking fluid :(( But apart from that I really like how it turned out!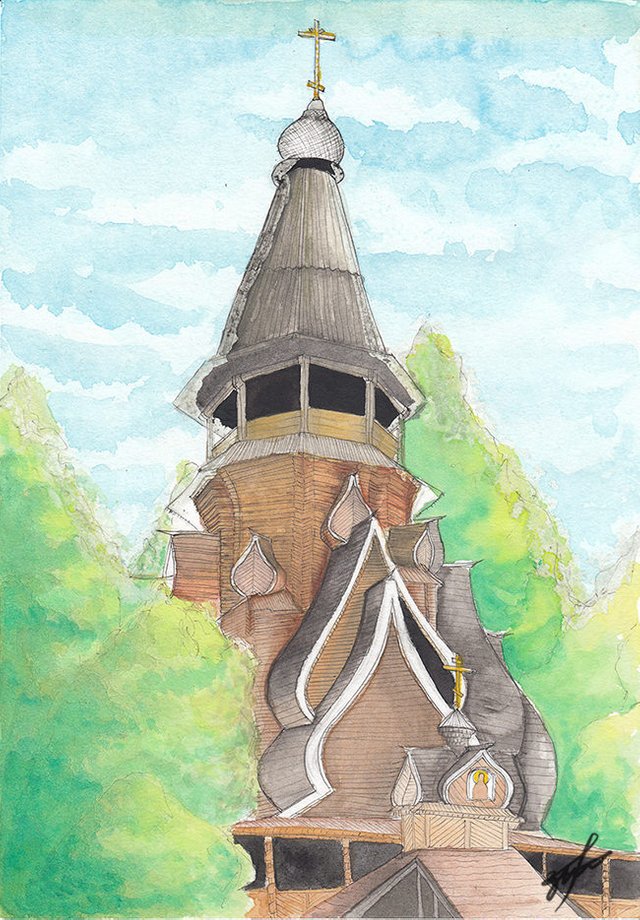 ---
Anyway hope you guys like it! Lesson of the day - Always test out what your paper can do before applying it onto your final piece xd