[CR] Gentle Trainer - Art Sketch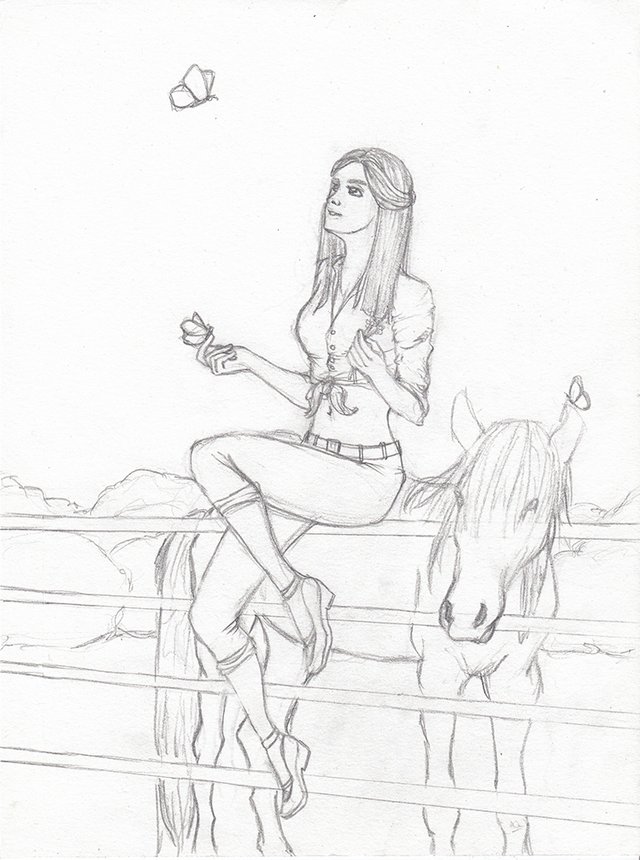 Lately I have been thinking of making sketches that could be used one day to compose into either a coloring book or something of the sort XD So this was one of my attempts at fleshing out such an idea into a rough sketch, but in the end I am just so tempted to color it myself :3
Unfortunately I drew it just on flimsy piece of paper, so I will need to transfer it onto a good sheet.
So maybe eventually you will see the colored version of it, but for now I wanted to share the sketch version with you :)
---
Sketch steps
Step 1: fleshing out idea
Initially I was thinking of drawing a girl sitting on some sort of railing/fence and there being a rainy setting, so thats what I went with it xd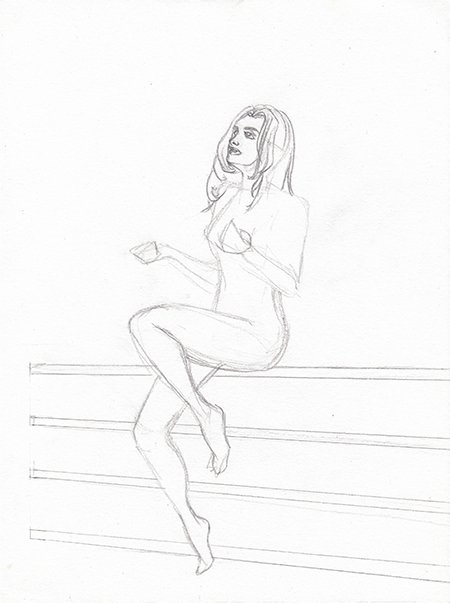 Step 2: adding clothes and hair
Here I changed my decision and changed the hairstyle to be straight, also added clothes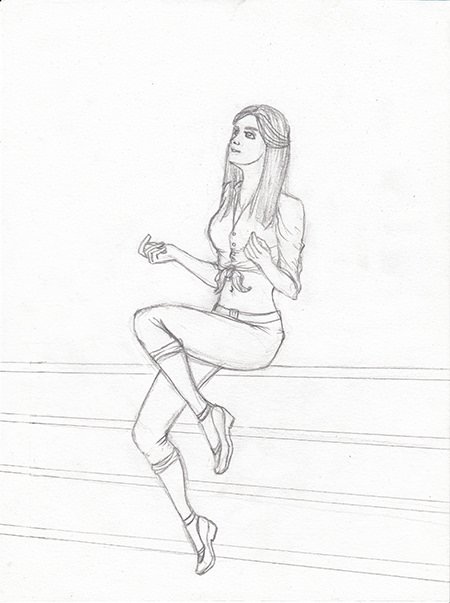 Step 3: adding more details
How her clothes turned out together with the hair gave me a horse-lover vibe xd So I decided to add a horsey together with her.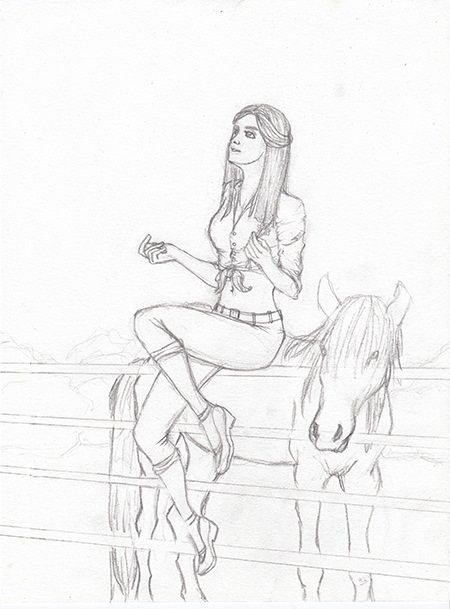 Step 4: Finishing touches and final look
In the end I decided to ditch the rain idea and made her look at a butterfly and added few more for variation :P Also outlined the bushes in the background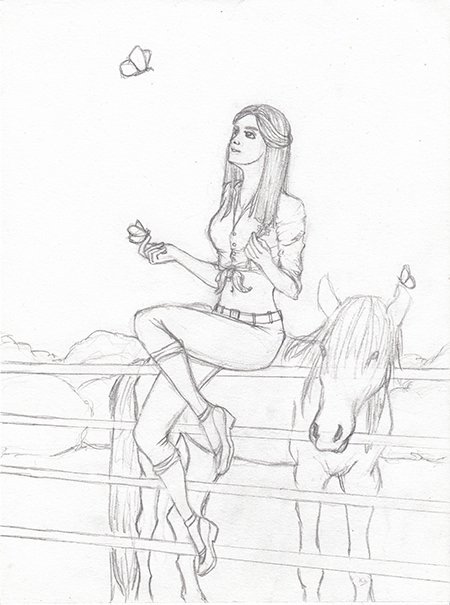 Hope you guys like it! :) Until next time!