You are welcome, friend Steemit.
"THE COLOR MY LIFE AND MY JOY"
When we acquire furniture for our home we think that they are eternal and that they will last us for years intact as well as when we buy, but it turns out not, and more if we have them in a place where they are exposed to the rain and the sun that they do give them direct to them.
Well, this is my project, I decided to customize the wooden and wrought iron chairs that I have at the entrance of my home.
Customizar is a verb that is not part of the dictionary of the Royal Spanish Academy (RAE) but that, however, has a fairly frequent use in our language. It is an adaptation of the English term customize, which refers to modify something according to personal preferences.
"Change or modify things according to our personal preferences" phrase very well said for what I show you next, in the style @artemacarre I hope you like it because I loved the result.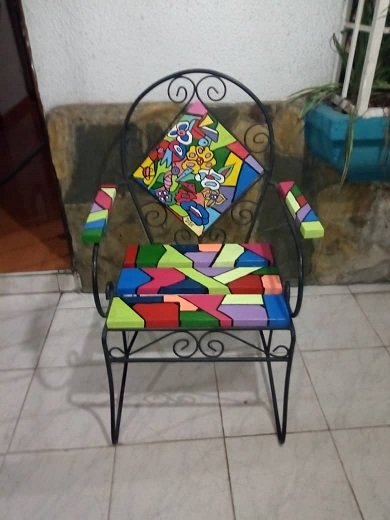 Restoration Process
I had weeks thinking about how to customize my chairs since they actually looked very damaged. What I was most worried about was what I was going to paint, until I decided to disassemble the chair and let out what my imagination wanted at the moment I was going to paint.
That's how my chair was before disarming it, very damaged by the rain and the sun of so many years.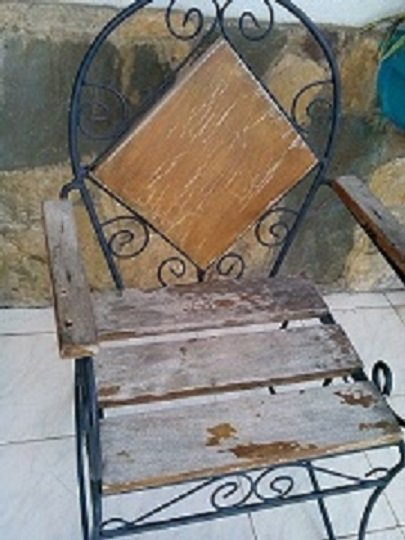 First step: I removed the wood from the wrought iron frame.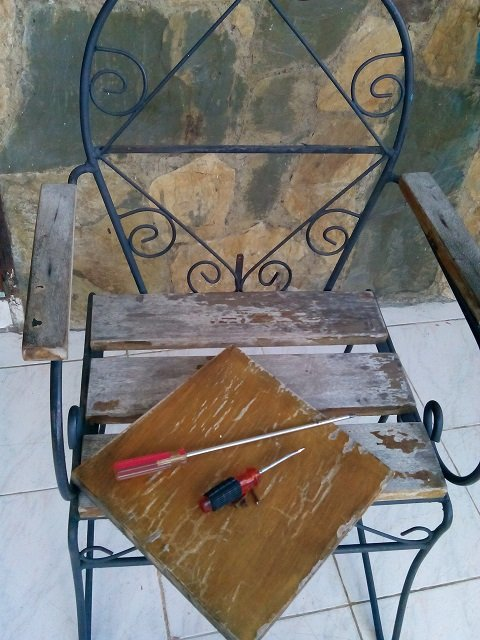 This second step for me was very emotional (I am very sentimental and crybaby), I started to sand all the pieces with the sander that was my dad's, he was the one who did this work for me and now I have to do it by myself, how I missed him at that moment.
Third step: already with the wood ready, I proceeded to paint them white to have the background that would help me to enhance the colors when I applied them.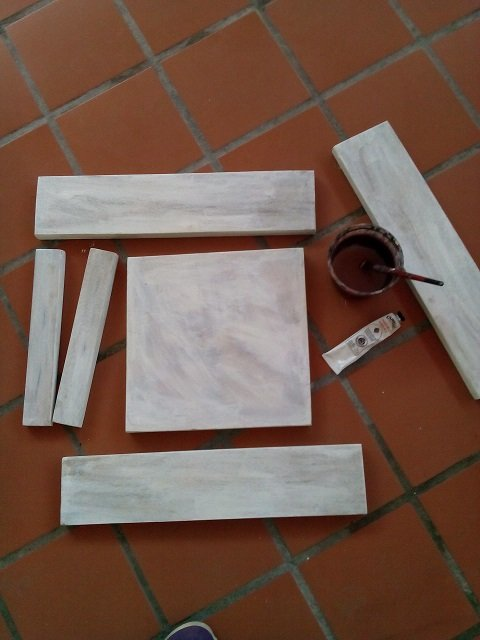 Fourth step: I took the backboard, it was time to decide, then I imagined my chairs in my style with all the figures that identify me and that's how I started creating and painting.
Fifth step: I applied the black color to the edges of my figures.
Sixth step: I painted the wood of the seat and those of the arms.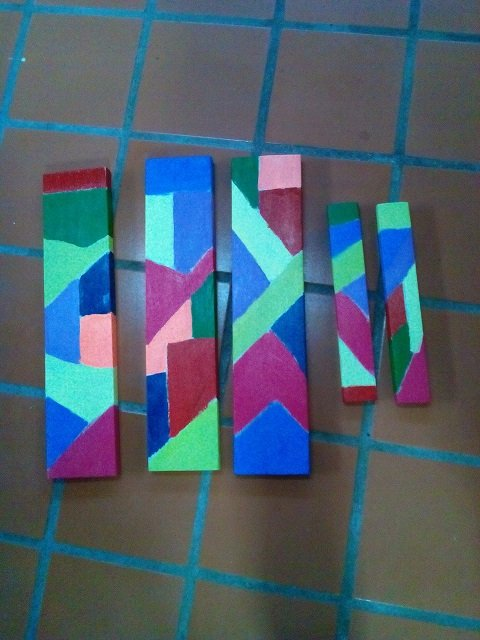 Seventh step: After painting the edges with black, I painted with varnish and let it dry for several hours, and in the evening I put my chair back together, leaving it that beautiful.
"EYE" I have two chairs and the table to be restored so I have a lot of work to do, when all are ready, I publish them so they can appreciate how they look in their game.
FINAL SCORE

By visiting my blog and sharing my creations, you are always welcome.
The photos were taken with my Tablet PC Tab A3000-F
All my creations are my intellectual property, totally original and linked to my person both sentimentally and professionally.
If you want you can follow me on Instagram to appreciate all my creations.