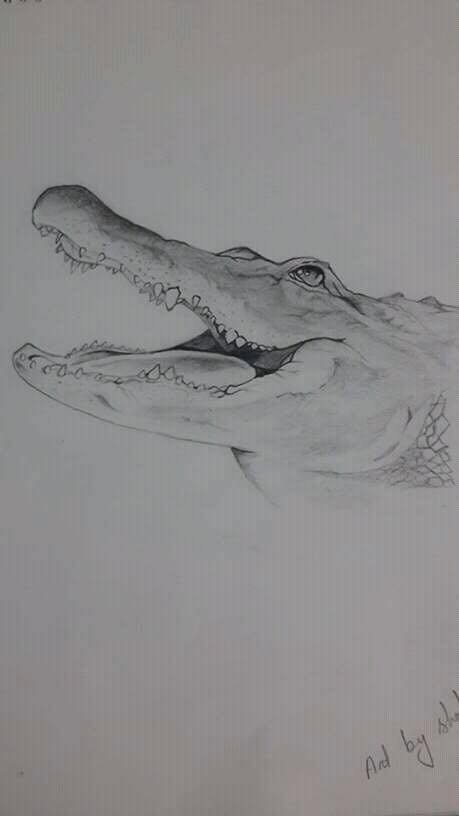 Hello everyone
As we know art is a the expression or application of human creative skill and imagination, typically in a visual form such as painting or sculpture. Art may be in any form like dance, singing, literature, painting, drama, circus,drawing and others.It is a expression of creative mind.Art not only reflects the creativity of artist but also the environment and situation where the artist lives.
Drawing is simple and it way which help us to express our art.Drawing is passion for people Drawing is one of the oldest way of showing art.Drawing are made my using many instruments and it is most popular art and anyone can do it.I only know little about drawing.Drawing always makes me happy and i really enjoy doing it.
Crocodiles are the most social of reptiles. Even though they do not form social groups, many species congregate in certain sections of rivers, tolerating each other at times of feeding and basking. Most species are not highly territorial, with the exception of the saltwater crocodile, which is a highly territorial and aggressive species.
You many find same drawing in other platform like
Whaleshares
Bearshares
Weku
Hope you liked my post.
Thanks for reading it.
Be happy and enjoy life.