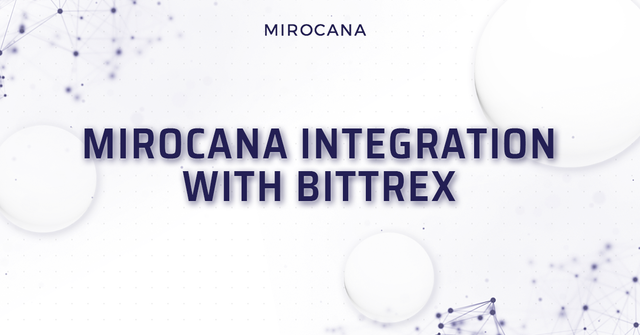 You can now connect your Bittrex exchange account to the Mirocana system, because we already are on the final step of this integration. Within two weeks there will be provided test trade of the system on limited number of accounts.
Instruction to link accounts:
Login to your Mirocana account at app.mirocana.com
Go to "connect" tab under Bittrex section.
Enable 2FA authentication on your Bittrex account.
Create new API key with required rights: "read info", "trade limit", "trade market".
Paste your API Key and Secret in your Mirocana account and hit a "link" button.
Complete integration of Mirocana and Bittrex will officially be launched in January 2018. It means that with the help of our system you will have possibility to trade on this platform.
We remind you that we have previously launched the integration with OANDA broker and many users already linked their accounts and see first results.
Join the discussion in our group on Telegram if you have any questions: t.me/Mirocana