Hi… Steemit friends…
There have been a long time, since I don't take part of the Art Explosion Contest hosted by @juliakponsford. In this opportunity the topic is NO THEME in particular…
There have been also a long time, since I didn't let myself going in art… so I took this opportunity for it...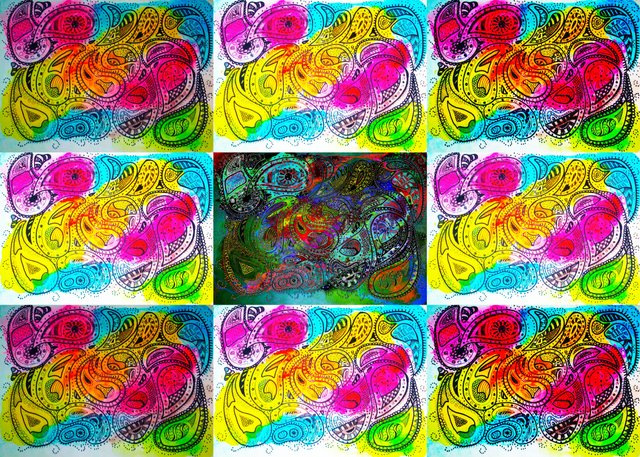 I have made my first mandala composition, based on Bacteria's forms, and you may also could catch some hearts shapes… and maybe if you pay attention you will also see a particular symbol related to this great platform.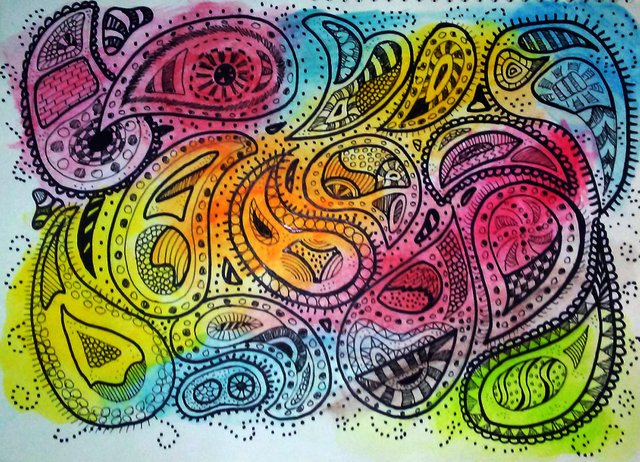 As I said, I let myself going, so I started with son aquarelles background, for this I used watercolors pencils, made some scratches and the soft it out with water.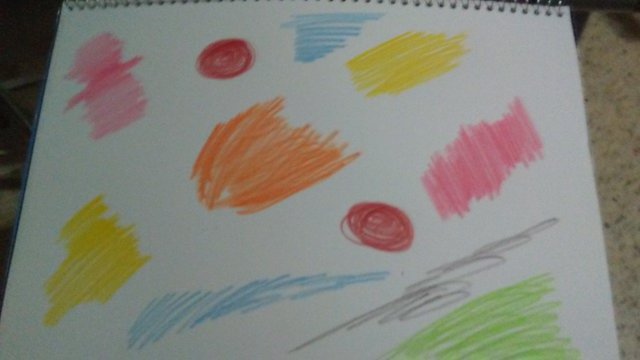 Them, I started to add the shapes and enjoy the process.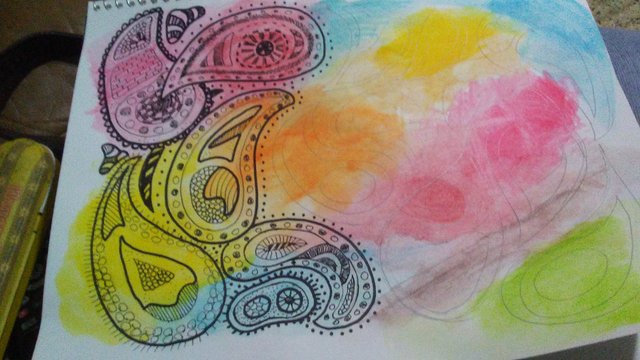 Once the picture was done, the experimental part started. I introduced the photography on Photoshop, and started to play around with the curves, and balance colors… as you may see…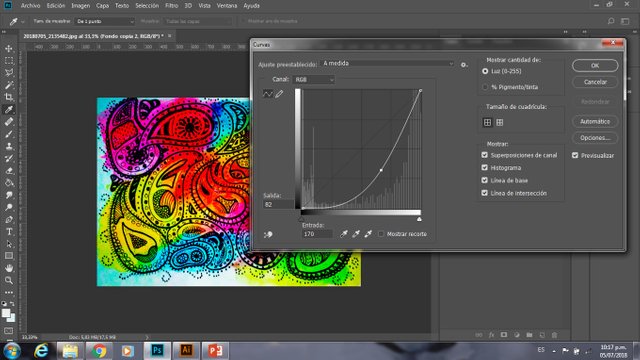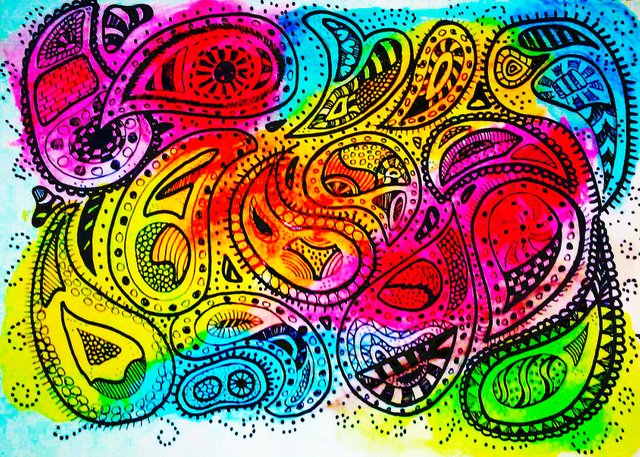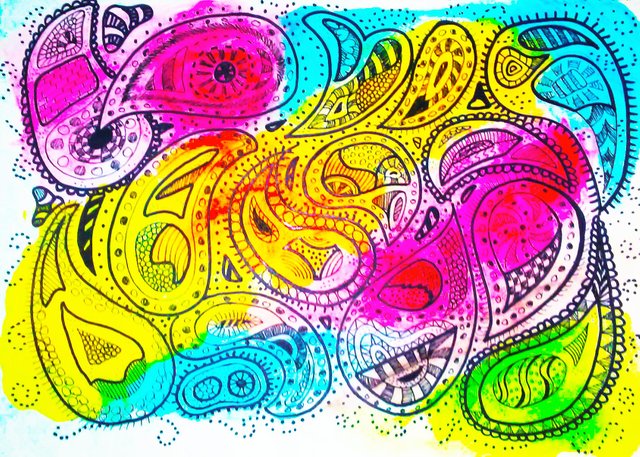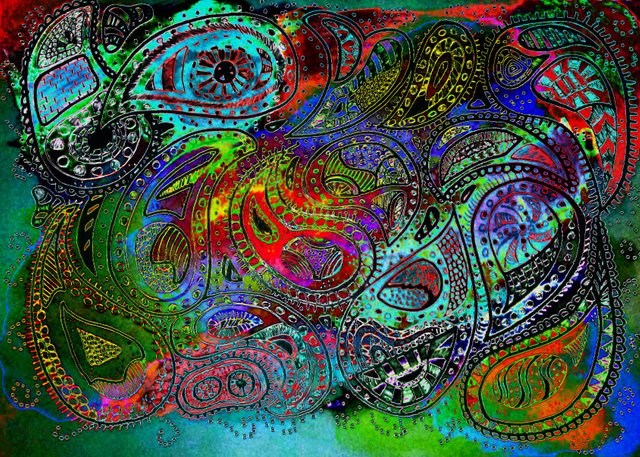 At the end of this experiment, I am no really sure of which one I like the best, probably the original one… believe me on person it looks great… but art is about experimental experiences… so I finished this out by making a collage of all the possible winners, as you saw at the begining of this post....
Hope you enjoy the post and this particular mandala…
Thanks for your support and consideration.
Love!
@karenthfer