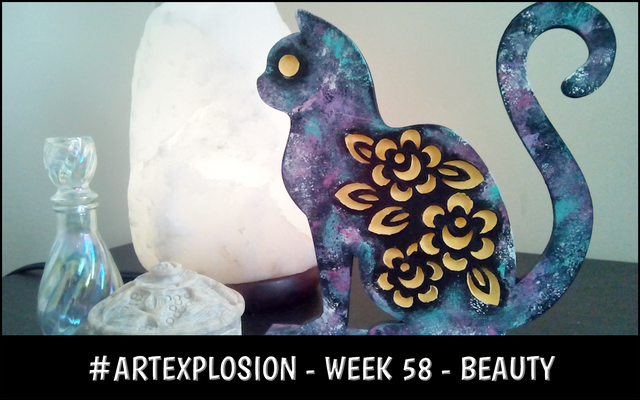 ---
In case you are wondering the creative quotes series is still coming! I have just been way behind schedule. Last saturday...I ended up triggering a massive flare up and it has taken me all week to recover enough to enter this contest. Such is life with chronic pain though...we don't always get to choose when and where to complete any given task. I have also been struggling to sort out far too many loose ends in the face of imminent homelessness. Still hoping and praying that something comes along to show me the best way to move forward.
Working on art always helps to calm the crazies...and I needed a break from the worrying. I seriously don't remember where I picked up this pretty wooden figurine...it sorta just appeared! Cat themed things often seem to naturally gravitate towards me...or inspire me above all else. I started with mixing indigo blue and black acrylic and painting the base coat with a foam brush. Afterwards...I selected teal green...candy pink and lavender purple to dab onto the night sky along with the white. These paints were already such pretty shades and exactly the right ones to match my vision...they didn't need to be tinted all that much. A lot of blending was needed to create the random spray painted effect that I was trying to achieve...and I became wonderfully lost in the process.
The pictures turned out somewhat blurry...more than I would have liked. But...no matter how much effort went into trying to take better ones my hands would not stop shaking. It's a good thing the galaxy painting technique does not require too much precision! The last step consisted of mixing and painting the innermost details cut into the body of the cat and touching up the edges. I would say the end result is probably more galaxy than space...lol. I managed to stop myself before adding a layer of sparkly glow in the dark glue. Who knows how that would have gone!
I wanted the warm yellow detailing to give the impression of a blossoming spiritual beacon...or an enlightened soul glowing through the mysteries of the universe. That kind of peace sometimes feels unattainable. Cats themselves are also just so beautifully magical don't you think?
---
✨ BEFORE PAINTING ✨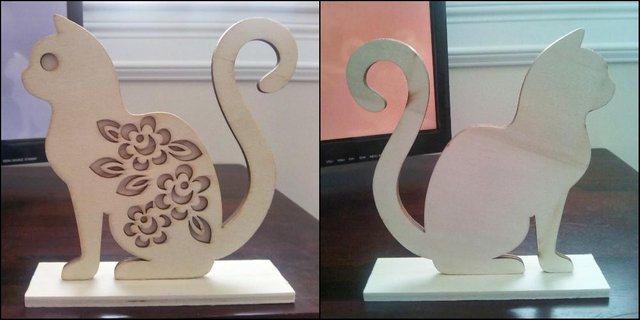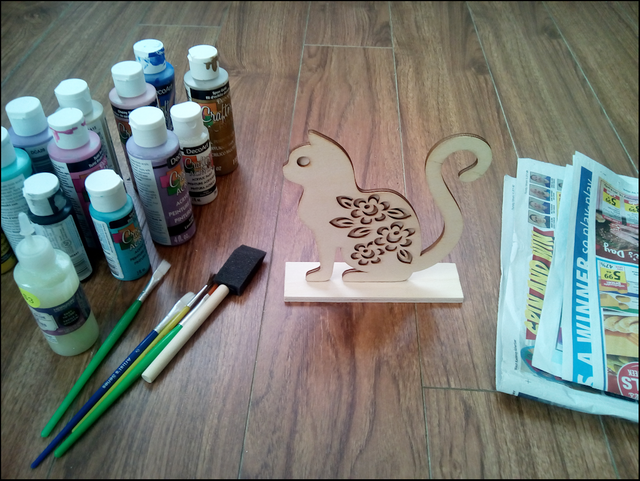 ✨ FIRST BASE COAT ✨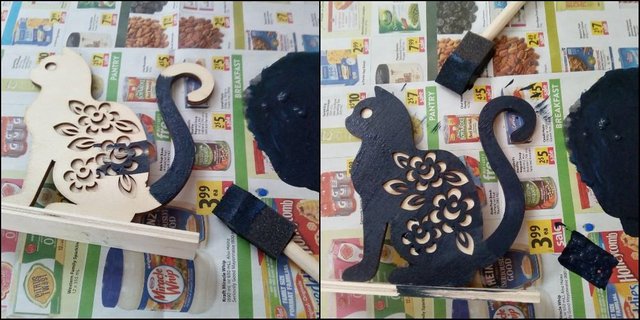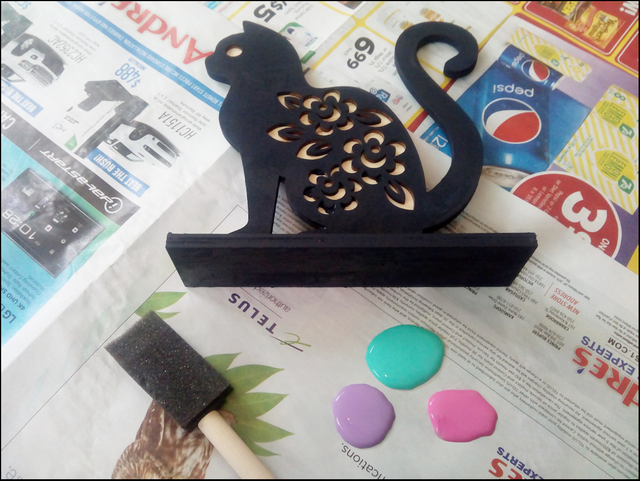 ✨ GALAXY COAT PROGRESS ✨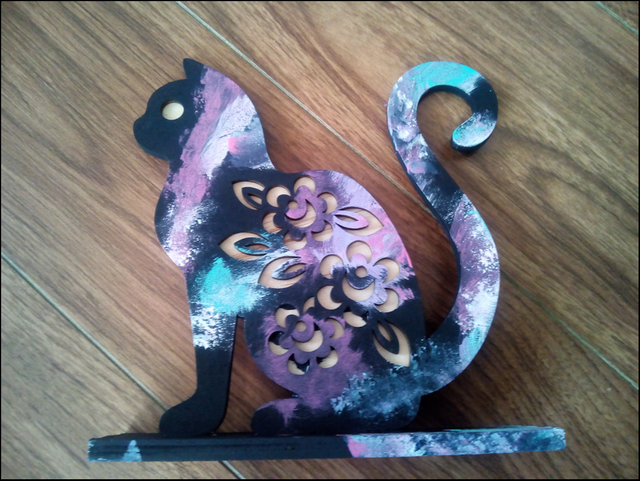 ✨ THE FINISHED WORK ✨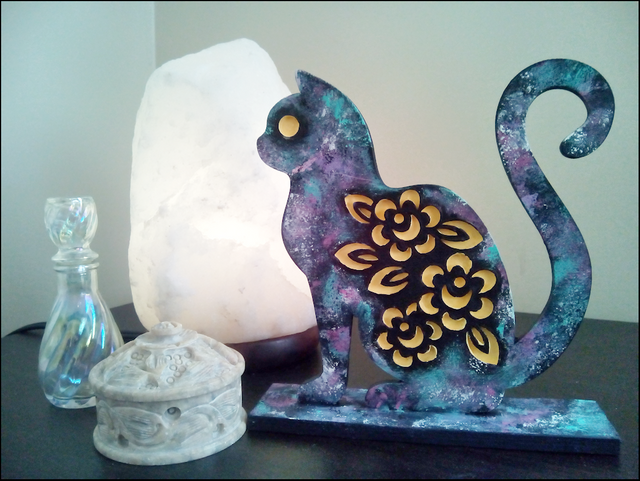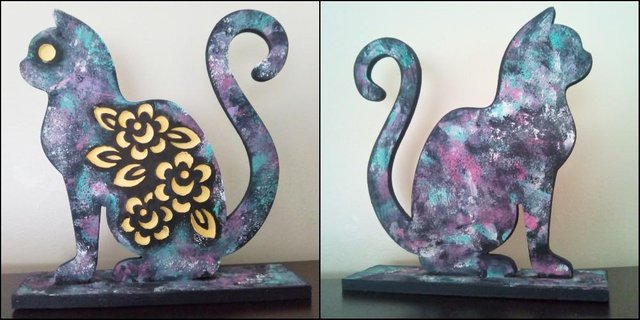 THIS PIECE HAS BEEN CREATED FOR...ART EXPLOSION WEEK 58: THEME BEAUTY