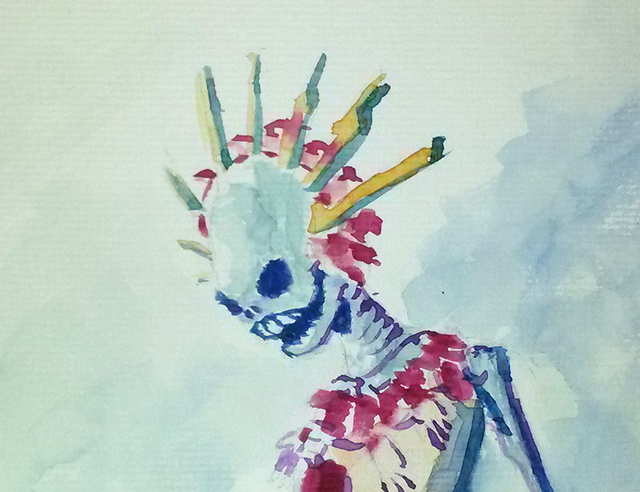 Plural Tzitzimime. This skeleton-women are powerful and fearsome aztec/mayan deities that seek to destroy the sun and the world. It seems the sun would neutralize their power, that's why they were supposed to come only at night and on special occasions... solar eclipses. They are also associated with stars. When there were visible stars during a solar eclipse, it was said, that the tzitzimime were attacking the sun. In total darkness they would have enough time to come down to earth and destroy the world. Or so say some sources. They hold several similarities to another mythical prehispanic spirit/creature: the cihuateteo, which story (that involves the spirits of woman who died at childbirth and return seeking to rob children and other creepy things) I think @veryspider would like more than this one and I'll make another post and watercolor about, 'cause they're quite interesting.
After seeing the various posts of great watercolor pieces by various steemians and the lessons of @shibasaki sensei, I wanted to try. So I jumped into the watercolor train.
These are my first. I had no idea what to expect. Was really cool. But they're hard to tame.
First I tried some trees and a few rocks, to shake the hand of the watercolors. They have a strong grip.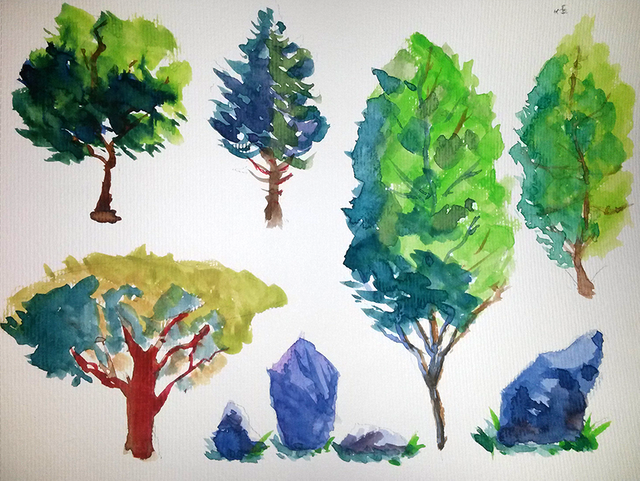 Then I went and sketched the tzitzimitl.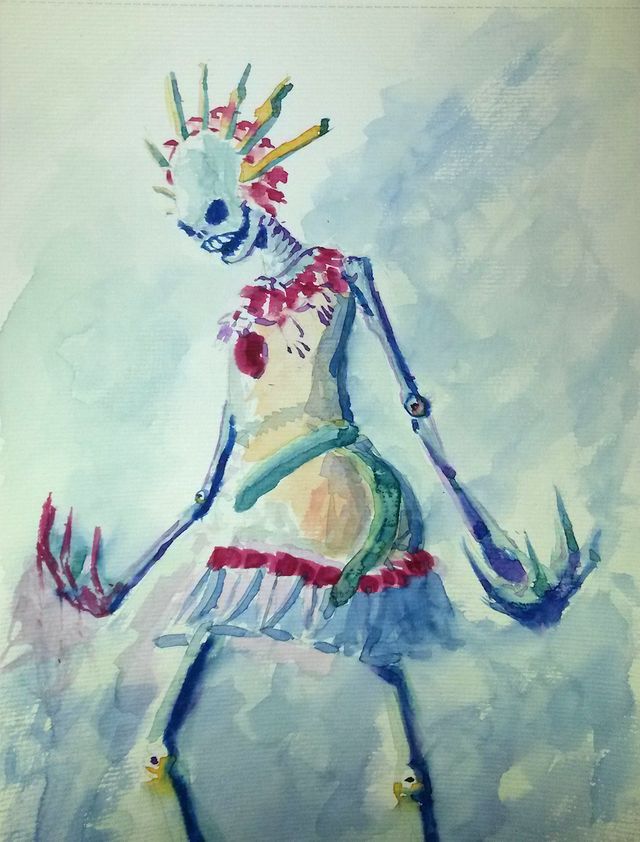 I didn't make any process shots, I was really focused on seeing how the watercolors work, the brush, the water, the paper.
I noted the paper deforms a little with the water, like it bends a bit. I suppose is because is not cotton paper. Or maybe I'm using too much water? If someone have any tip I'd appreciate it :)
Delivered dude! <3