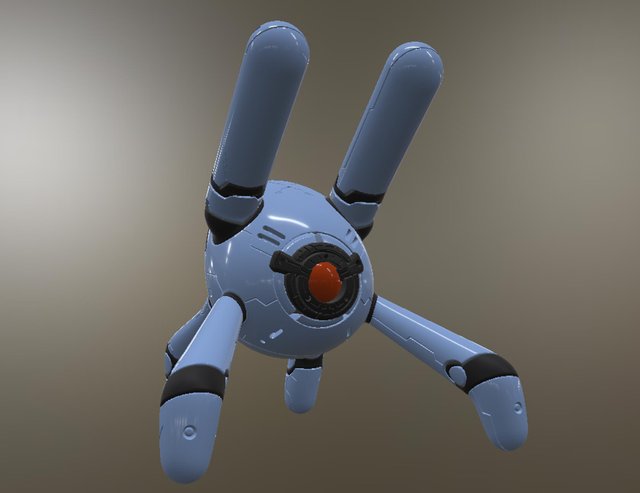 I wanted to make a triad of bots, that were all friends and everything. I thought I could manage to finish them in one or two days. But nah. I managed to sketch them barely in two days, in part because I'm super rusty sculpting and in part because I've been fairly busy.
So I started by making random shapes. I did a lot of warming up, but every time I finished a sketch I deleted it. They were not cool... not even decent. From the first day I just saved these: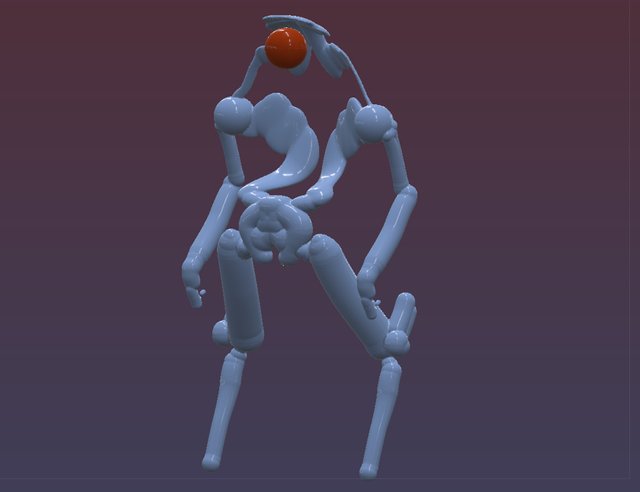 These guy I really liked. I shall refine it good later alone... He deserves it.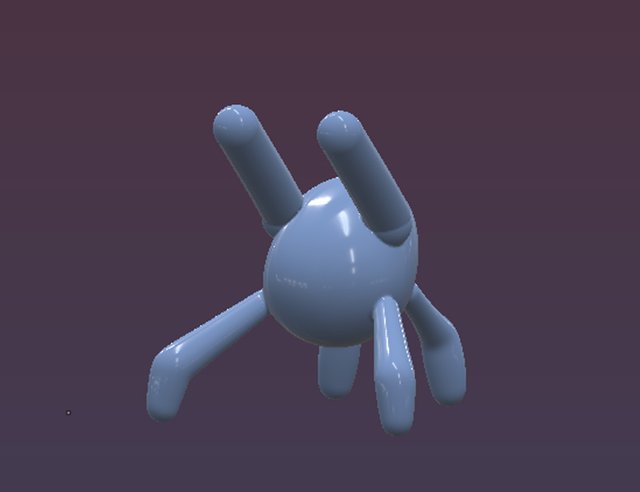 The bug one. Which is the only one I finished detailing.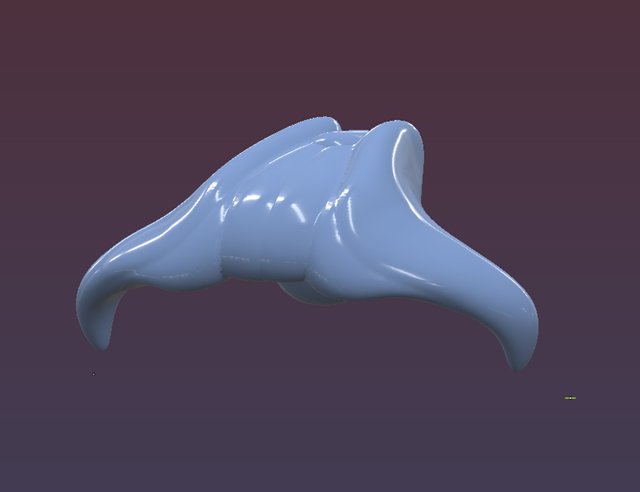 The ray.
And the second day I came up with this: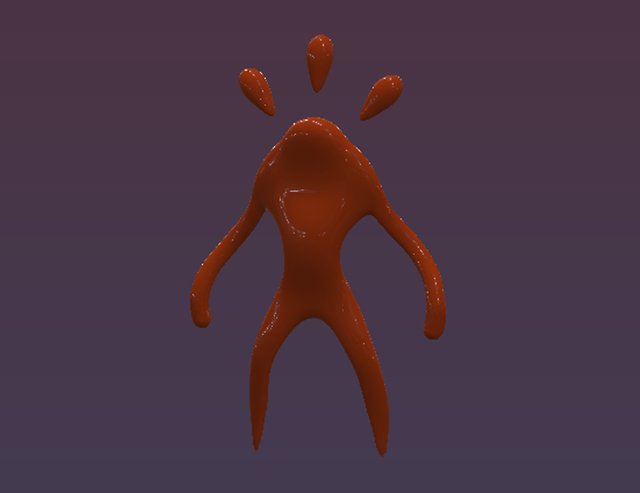 The guy-like.
The last two I hope to finish them in the weekend. So the triad could look like this: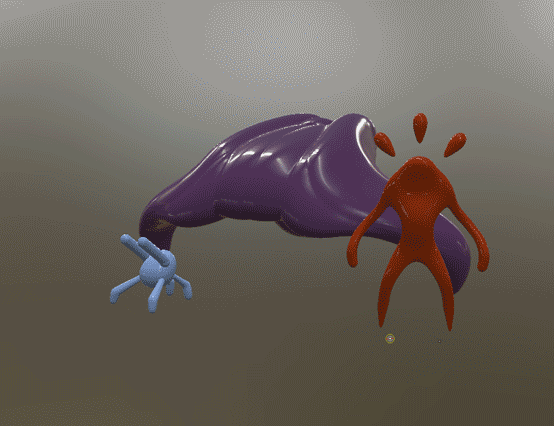 But finished like the Bugbot (name subject to change).
The way I make these is by having the base shape and then cutting my way through it. This is the best I can do to illustrate the process: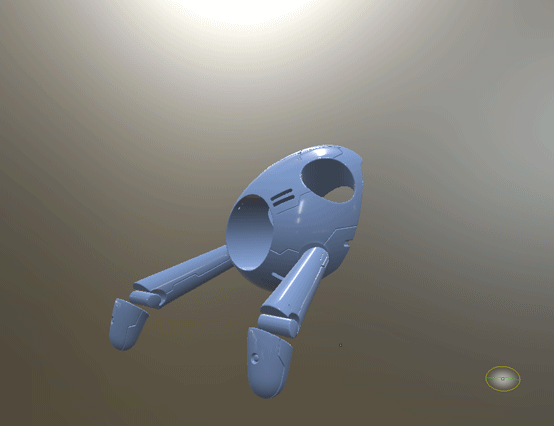 Here you can see all the parts I separated, split and cut.
The process is kind of like drawing. Just have to be careful because the way you cut have to do with the camera position and the orthogonal projection of the shape you're gonna cut off from the object.
Σ( ̄。 ̄ノ)
This is what I mean: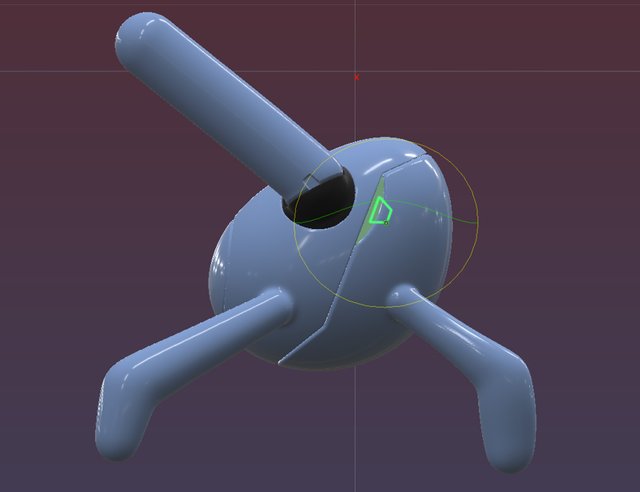 Do you see that trapezoid shape? It is about to be cut off from the sculpting.
And the lines and carvings over the surface: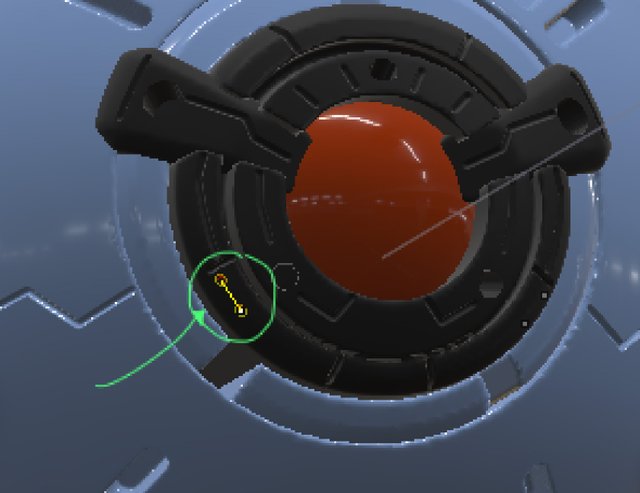 These are achieved by sort of drawing over the surface. With much care. All that little lines are done like this little one here. The yellow line is the tool I used, you point the starting point of a straight line and then move the cursor where you need the ending point of the line. Is the yellow thingy over there.
And the base shape is accomplished by pulling out and pinching almost always a sphere.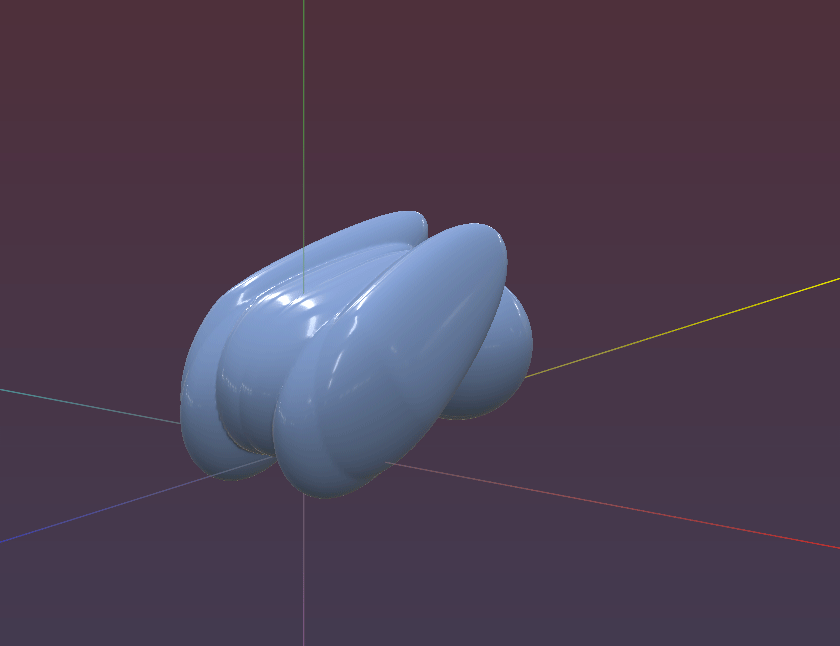 Like so.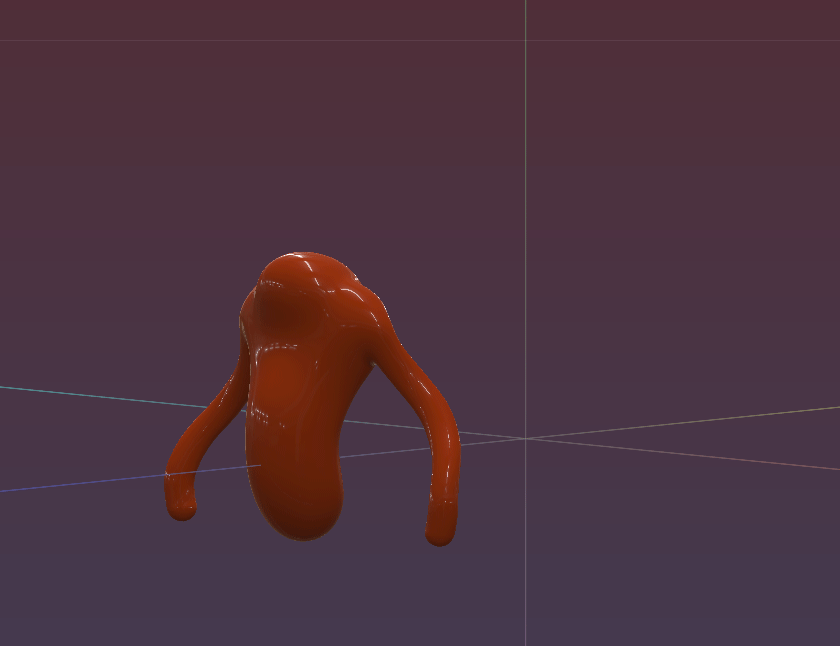 And so on.
A couple of shots of the bug: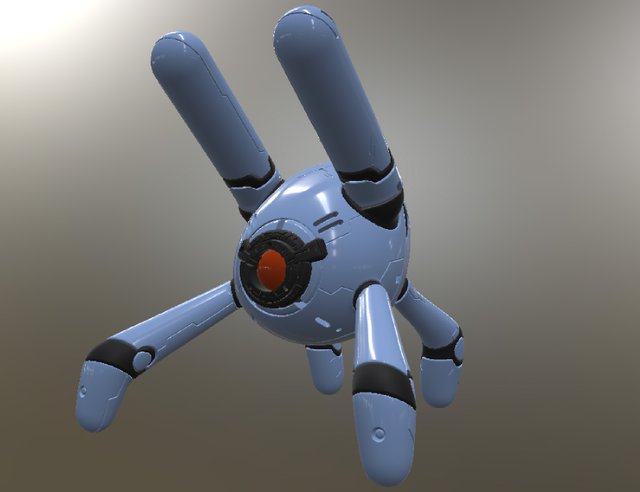 Front.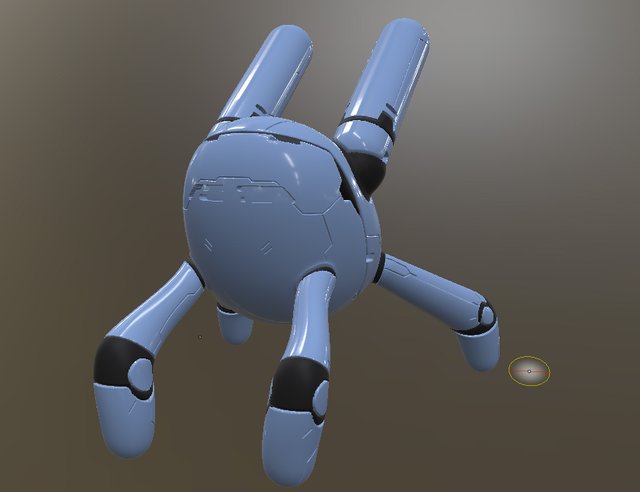 Rear. I see here a pride face...
Far from finished because those are not the final colors, materials, camera-lens, angles, lighting, etc... but fresh as a lettuce.
Also he has to be accompanied by his friends guy-likebot and raybot.