Ichigo Hollow | Learn Basic Drawing Technique with Me
To the Steemians around the globe. Let me present to all of my art of Ichigo Hollow, a drawing piece of mine.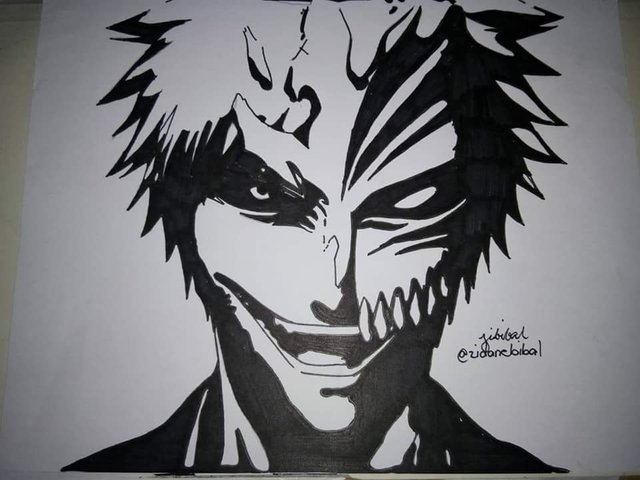 Ichigo is the main protagonist of the Bleach anime series. And Hollow form is one of his conditional ability, especially in fighting mode.
What I have in this article is to teach those Steemians who are willing to learn how to draw. Though, I'm not good as like those professional artist. But, I love to share. So, here is the process how to draw a Ichigo Hollow with putting my best to make this article informative.
To start the drawing process, first thing to do is making a preliminary sketch. Don't worry about the materials to be use, since I included it in the process photo that you will see. Start the drawing process by making a preliminary sketch in face.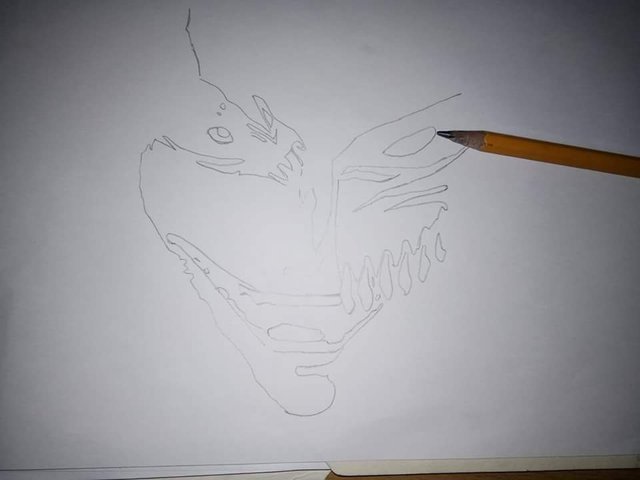 Continue the process in the lower portion area with a pencil.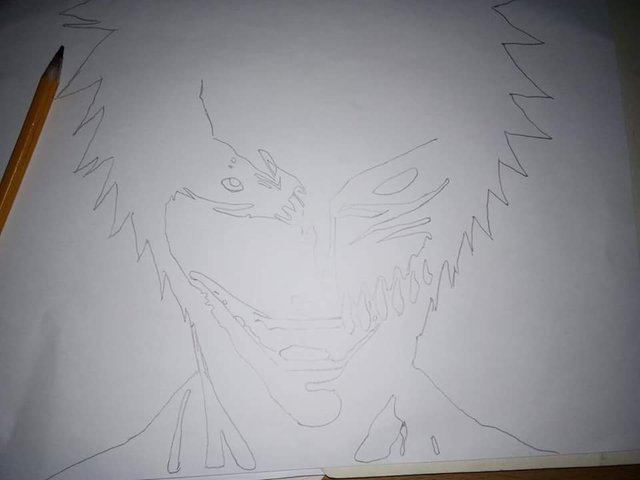 Finish the preliminary sketch by drawing the hair part.
Then, after the preliminary sketch, you have to trace it with a black pen. You can refer to the material seen in the photo below.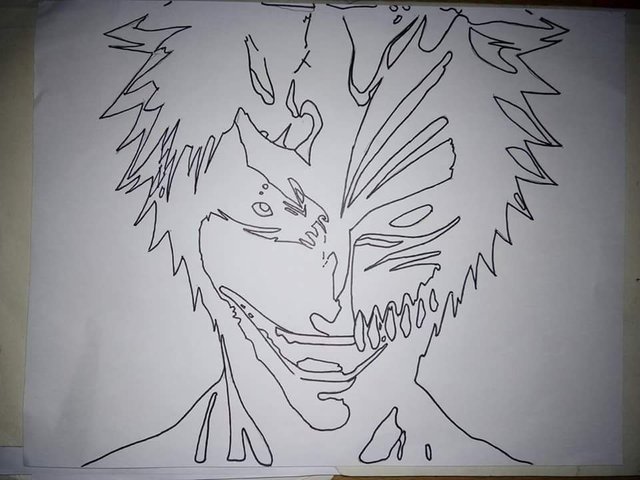 With the use of any permanent pen, start the inking in the selected part. You can start wherever you want. In this process, I prefer to start the inking in the center portion.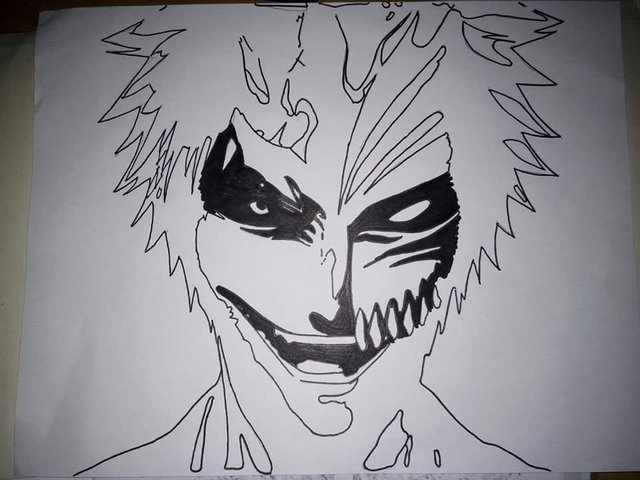 I continue the inking process in the lower part.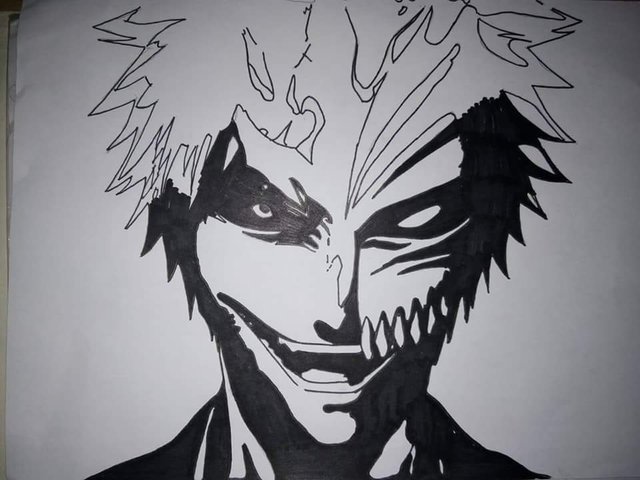 I close and finish the drawing with the inking in the hair area.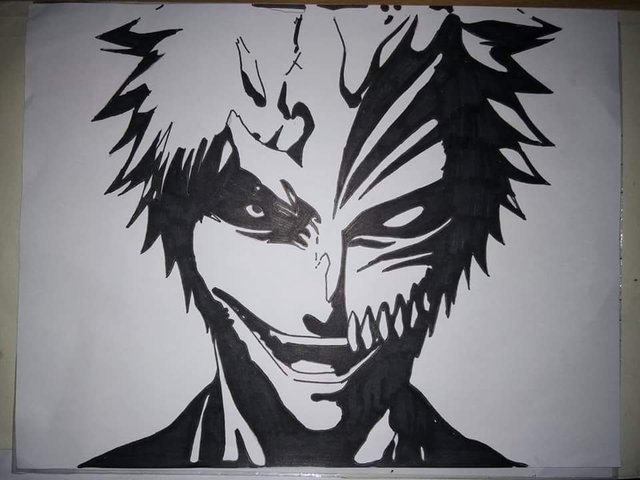 The last part is adding my signature to my finished work.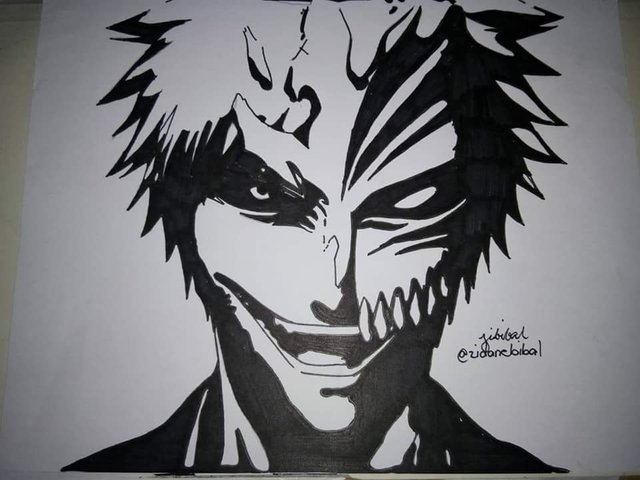 That's it Steemians, you can learn how to draw in a very simple way. I hope you all find this article very informative. Don't forget to drop your words in the comment section below. I will gladly accept any advice and opinion to improve my skill also.
Warmly,
Zidane Bibal